New Benchmarks In The Industry – NITIE
NITIE, National Institute of industrial engineering, as the name suggests it has special course designed especially to provide the solution for an industry. It is also known as the Mecca of supply chain in the world of B-school. The institute is the perfect blend of engineering and management. Over the years, the brand visibility is spreading to the masses and is not limited to the corporate world. Not only in the supply chain, NITIE students get opportunities in strategy and operations, consulting, banking and finance, sales and marketing, IT sectors as well. Those positions and offers are also at par with top IIMs. The legacy is carried for more than 50 years by the NITIE alumni by acquiring the top positions across the globe. It has the best return on investment. The brand NITIE has set new benchmarks in the industry.
The most advantageous aspect about the institution is a presence in the financial capital of India, Mumbai. The well-maintained infrastructure, separate boys and girls hostel with well-equipped internet facility attracts the students. The crowd of students, with different backgrounds, engineering streams, work experience, freshers, allows the brainstorming. Recently the institute is also focusing on gender equity by maintaining the ratio.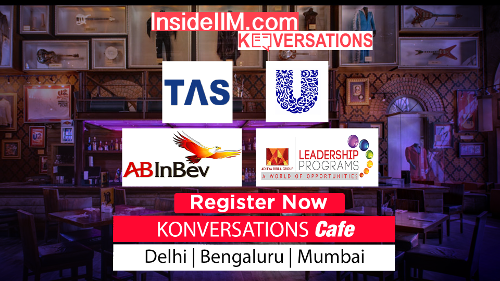 The institute believes in all-round development. The peer,senior-junior interaction helps in personality development. Students grow as individuals as well as a team player. On the one side it builds the leadership skill and on the other side teach us to work as a unit. Different committees drive different activities, like placement, cultural, annual fests, alumni meets and sports. Apart from this, there are interest groups in which students of common interest engage themselves in activities. All these help in boosting moral of each and every person over here by creating a healthy competitive atmosphere and sportsmanship.
Nonetheless, the location attracts the most. It is the perfect balance between life and secured future. The touch of nature,greenery, the pond, helps to release all the stress. It makes us feel more alive and cheerful. No doubt NITIE is the best place to study, build personal skills, managerial skills,to think out of the box, push the boundaries and last but not least to thrive as a better person.
IT'S GOD'S OWN CAMPUS NITIE!!!
Which ABG company would I prefer and why?
Over the years Aditya Birla Group has proved its existence with world class service and research and development. ABG Retail with $43 billion Corporation is a perfect platform to step and showcase the knowledge acquiring at NITIE. With the extensive network across the country, consumer friendly relation and motto "Quality-first" ABG Retail is India's one of the most trusted FMCG brand. I believe the company provides the exposure to grow as an individual and as a team player.
–Samadrita