A New Chapter In Life – MDI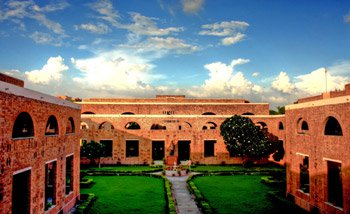 The journey has been only one month long but full of excitement. Each and every moment in MDI has been eventful until now. I came to the beautiful campus on 14th June full of nervous excitement. And from the next day onwards, there has been no relaxation, no more resting on your previous achievements or your brilliant score in CAT. There have been so many events which have been full of memories in the past one month. But, the moment which stands out is the sports competition KOK which has helped me challenge the barriers in my mind.
KOK is primarily a 5 day sports event with many sports being played across the six sections. The best thing about it is that the event is organized by the first year students only. Due to my enthusiasm for sports, I joined the volunteering team for cricket in KOK. Apart from that, I also participated in cricket, football and marathon. The event has been a test of patience and energy levels as well as it has helped a lot in time management as we have had to juggle classes, assignments and tests along with the event.
The best experience I had in KOK was the marathon where we had to complete 6km. I never thought I would be able to complete the run and almost gave up at various points. But somehow, I pushed myself and completed the marathon. Apart from that, it was great to play for the football and cricket teams of my section and reach the finals. I also played back to back cricket and football games and found the energy required to do so. Organizing and officiating the cricket matches helped me learn and experience moments where I had supreme authority and I excelled in my job which was the most satisfying. But, the best part was that I made so many friends and developed a great bonding with my batch mates during these 5 days.
There have been so many memories in such a short time which have been worth remembering. There have been tough times, strict deadlines, fun-filled moments, long nights but overall, MDI has been a unique experience. There have been so many things to learn and experience that there has never been a quiet or dull moment here. I have greatly enjoyed my time here and I am eagerly waiting for many more moments in the future.
Aditya Birla Group
I would like to work with Birla Sun Life under Aditya Birla Group. The insurance and mutual fund sector would be a great fit for me due to my previous work experience as a business analyst for a BFSI industry. My prior knowledge coupled with my learnings in MBA will help me reach my goals.