A New Journey And A Second Home – XIMB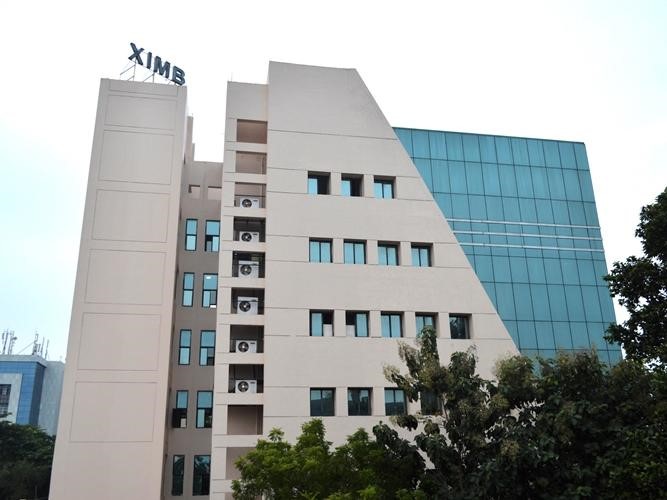 Pursuing an MBA degree at a prestigious institute like Xavier Institute of Management is no piece of cake. Assignments from day one and fierce competition among peers in a hectic academic schedule may ensure more than just a few sleepless nights. A seamless campus experience is vital in ensuring that students maximize their learning experience and obtain maximum exposure to the corporate world. So, what makes my campus unique?
When I entered the campus on a hot, blistering day in June, the first thing that I noticed was the line of trees on both sides of the road offering considerable shade from the sun's fury. However, while the greenery provided temporary respite from the weather there were other questions running in my mind. How was I going to stay in an entirely new place for the next two years? The only people capable of helping me were those who had already spent a year on campus. Soon it was clear to me that the best way to settle into my MBA life was to interact with my seniors as much as possible. Campus life at XIMB enables freshers to interact extensively with faculty, batchmates and even the staff responsible for campus upkeep. All parties voluntarily helped me settle into the new place providing their advice and inputs whenever possible. Be it on the football field, hostel block or in matters relating to academics my seniors were ready to guide me. The concept of roll senior – a senior assigned to every student to help him/her with case studies and other aspects of MBA life, is a brilliant way of helping a new student acclimatize himself to the new surroundings and letting him know what lies in store.
The uniqueness of my campus lies in the neat, green surroundings, brilliant seniors and friendly batchmates who made my transition in XIMB easy and comfortable. So much so that just three weeks into this new journey I can confidently call XIMB my second home.
WHICH ABG COMPANY WOULD I LIKE TO WORK FOR?
I have always kept myself up-to-date with the latest trends in fashion. Any visit to a shopping mall would see me admire the neat line of coats and fashionable formal wear from brands such as Louis Philippe, Van Heusen and Allen Solly. It is probably no wonder that the Aditya Birla Group Company I would like to work for is Aditya Birla Fashion and Retail Limited. I would love to design and market the aforementioned brands and take the company to previously unexplored heights in the Indian Fashion industry.
By Vinay Ananthakrishnan
First Year, BM