The New Normal – IIFT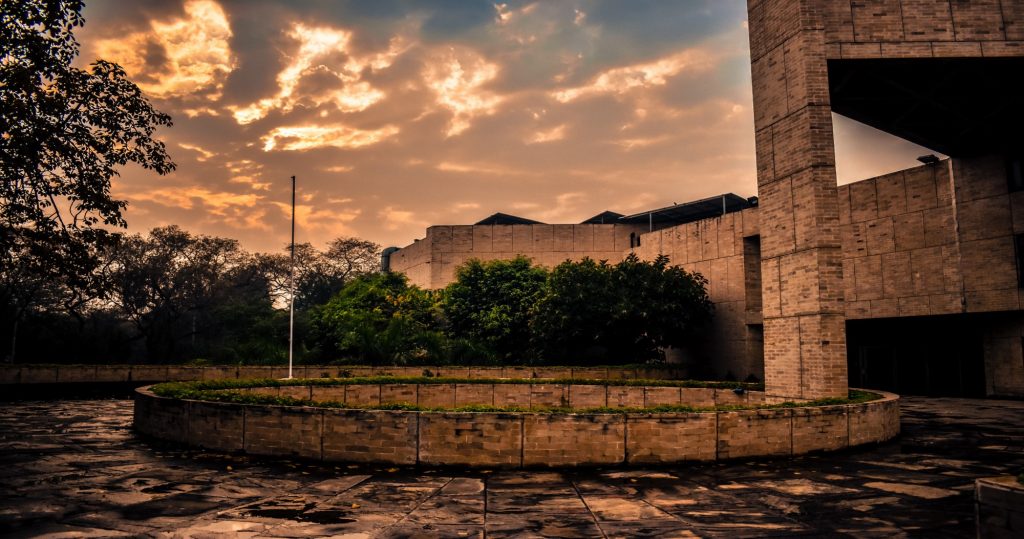 Finally the day was here when I was about to start my life in the way that I have been thinking for the past few years. The Monday, 25th of June arrived much sooner than I expected and all of sudden I was surrounded by a lot of strangers. All were on time as was communicated and were sitting in the classroom looking at each other's faces and were trying to search for people from same cities, or at least from the same states. I was sitting at the very last seat, was looking for a familiar face in the crowd, and was delighted to find some people from the day of Interviews. After the document submission was over, there was Guest Lecture by Mr. Rajeev Dubey who is the President (HR, After-Market and Corporate Services) at Mahindra and Mahindra.
Mr. Dubey gave us insight into the corporate world and also talked about the qualities we should achieve to become successful leaders. The thoughts he provided on Mindfulness and about our attitude towards the problem made profound impression on me. After a very insightful and interactive session, we were given a break where it all started. The People from International Management Forum started to talk about the Parichay and we were clueless about what Parichay is. Experiences of seniors were also shown to us via video; everyone was talking about how it changed them as person, how it was so important and what it means to them although they have completed their course. Therefore, we were curious and excited to find it out.
Six days later, I thought of how these six days have changed me as a person and everyone for that matter. Every one of our batchmates were close friends of each other and whole batch is like a family now. We were now part of the tradition that has been continuing for more than half a century. I was completely a different person from my Introvert, shy and laconic identity. I was talking to every person from the batch as if we were friends for a long time. It was the beginning of The New Normal Parichay taught me a lot, it taught me hard work, unity amongst your team, discipline and most importantly how to be a good person. The Parichay was the most memorable experience of my life, which will remain with me forever.
————————————————————————————————————————————————————–
Which ABG Company would you want to work for?
I have always dreamed of working with top organization in agriculture commodity trading sector, which will give me profound knowledge about the sector so that I can work towards the socio economic betterment of farmers. Working at Swiss Singapore Overseas Enterprises Pte Ltd (SSOE) will give me the excellent platform to achieve my dream hence I would like to work with Swiss Singapore Overseas Enterprises Pte Ltd (SSOE).