News Burger of the Day – Your Daily Prep Diet – Oct 9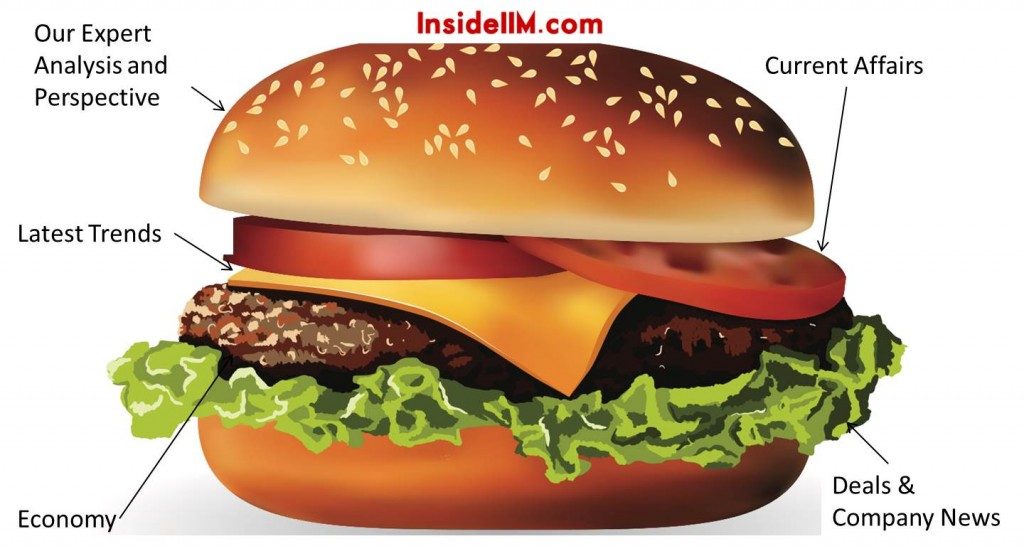 All it takes to get a good job or admission in a good school is… a Burger!
Check for a new Burger Delivery every day.
If you follow these articles regularly, they will help build a broader perspective of the current Indian and global business scenario. Also, moving away a bit from regular news, we will try to bring forth informative articles that will guide your preparation for interviews.
Facebook responds to the demand for Dislike button
Facebook users have been demanding for a Dislike button for long, as a medium to vent their frustration and anger towards a bad post or photo. But Facebook has been wisely deflecting them for not wanting to spread hate. Finally caving to the public will, Facebook has agreed to incorporate something similar: a Reactions option. It's not exactly what people wanted, but Facebook officials say it serves the purpose. (Wired)
Poor rains impacting rural demand
The dependence of Indian farmers on rainfall for prosperity continues to be high, as indicated by the drop in demand in rural areas after the second consecutive year of low rainfall. Significant income erosion due to lack of rainfall and falling prices of food exports has seen demand for automobiles dip considerably. Read this article for more insights on this serious problem. (LiveMint)
This startup by Manipal graduates competes head-on with LinkedIn, Naukri and Monster
Jobspire, a brainchild of four Manipal engineering graduates, aims to create a perfect ecosystem for recruiters and job-seekers alike. With a target of 1 million subscribers by 2017, Jobspire is certainly aiming very high. Having recently secured a funding from Angel investors, time will tell how this scaling up story turns out. (YourStory)
Happy mind-chomp!
All previous News Burgers can be found here.