News Burger – Your Weekly Prep Diet – Week #1 (May)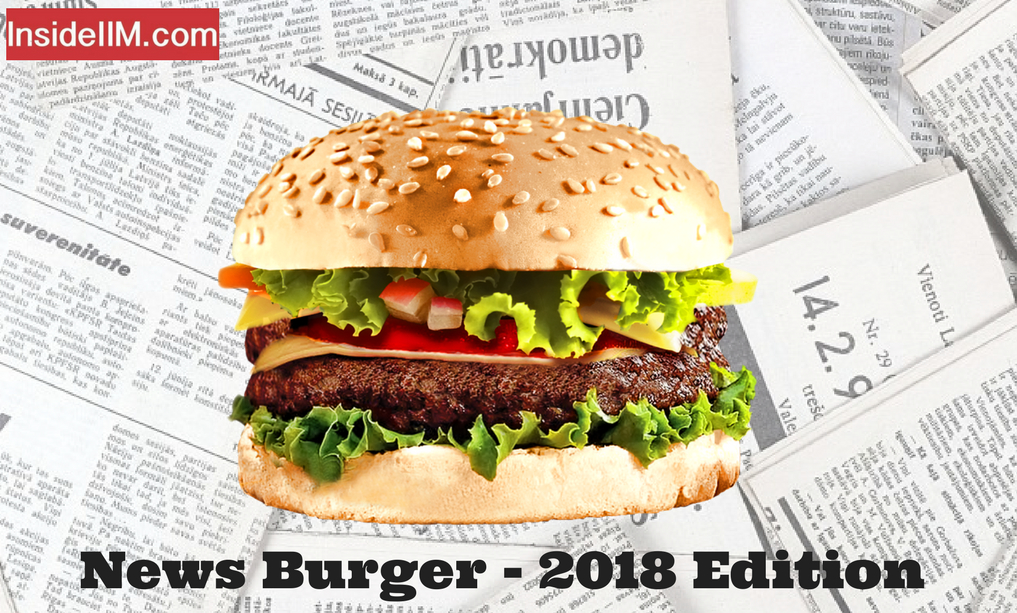 For MBA aspirants, Current Affairs are one of the most key components for MBA preparation.
In exams such as XAT, IIFT and SNAP, an entire section is dedicated to it in order to test your Current Affairs and General Knowledge. Furthermore, Current Affairs become an interesting topic of discussion in almost all GD-PIs, WATs/AWTs.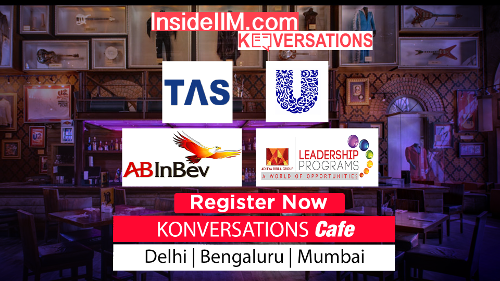 Therefore, we have come up with the Weekly News Burger, a curation of weekly Current Affairs which will help aspirants avoid scrambling for Current Affairs content at the end of the year when it is most important for competitive exams.
This week's News Burger is:
Swachh Bharat Summer Internship Commences:
The internship will be from 1st of May to 31st July, and anyone can enrol for it. PM Modi has urged the youth to join the internship and has promised incentives, including credit points from the UGC.
Register here for the internship.
WhatsApp Boss And Co-Founder Quits:
Jan Koum, the co-founder of WhatsApp Messenger and a member of the Board of Directors of Facebook has left the company over disagreements about privacy and encryption.

India The 2nd Most Rapidly Growing Country For Air Traffic:
According to the Airports Council International (ACI), a global trade body which represents airports, passenger traffic in India will surpass that of advanced economies by 2022. It has put Vietnam as the fastest growing country in terms of passenger traffic.
14 Out Of 15 Most Polluted Cities Are Indian:
According to a report released by the World Health Organization, 14 of the top 15 most polluted cities in the world belong to India.
New Delhi and Varanasi are amongst the most polluted cities in the world. New Delhi and Cairo are two of the most polluted cities in the world, with Particulate Matter levels almost 10 times WHO's standard level.
According to the report, 9 out of 10 people in the world breathe polluted air.
Click here for further reading.

Telecom Commission Clears Connectivity In Flights:
The Telecom Commission approved Telecom Regulatory Authority of India's (TRAI) January 2018 recommendations to offer voice and data services in flights within the Indian airspace.
In related news – Telecom sector will get ombudsmen to resolve subscriber complaints.
Ombudsmen are independent, impartial and provide a free service. They investigate complaints that haven't been solved by the organisation complained against. Ombudsmen investigate complaints when something has been handled badly or unfairly, making someone suffer as a result. This is sometimes called maladministration. Examples might include unreasonable delay, rudeness, failure to follow proper procedures, bias, knowingly giving advice which is misleading or inadequate, and refusing to answer reasonable questions.(Source)
Harendra Singh Appointed Coach Of Hockey Men's Team:
Mr Singh led the junior men's hockey team to the World Cup title in 2016.
In related news – Sjoerd Marijne will take over as Chief Coach of the women's Hockey team. She has earlier worked with the Dutch women's hockey team.

Pakyong Airport To Become 100th Functional Airport Of The Country:
SpiceJet has been granted permission to fly to the Sikkim airport which is situated at a height of over 4500 ft. It is only 30 kilometres away from Gangtok, the state capital. Civil Aviation Minister Suresh Prabhu announced that the airport has received a license for operations and will be functional from June 2018.

Indo-China Hotline To Avert Border Tensions:
The Modi and Jinping governments have agreed to set up a hotline between the headquarters. This is a major step as it would help prevent border disputes between the two countries by intensifying communications.

India In Top-5 Highest Defence Spenders:
According to the Stockholm International Peace Research Institute (SIPRI), India ranks fourth in terms of military spending. India has seen an increase of 5.5% defence expenditure. The top 5 spenders are USA, China, Saudi Arabia, India and France.
Have a look at the complete report here.

85% Of India Has Access To Electricity – World Bank:
According to a report by the World Bank,  1 billion of the 1.25 billion population of India has access to electricity. Between 2010-2016, India provided electricity to 30 million people every year. The country is doing more on electrification than any other country in the world.

Maharashtra Government Launches Mobile Weather Information App:
CM Fadnavis launched 'MahaVedh', an app which provides weather information such as temperature, humidity, fortnightly forecast etc. to farmers.

In related news – NITI Aayog has partnered with IBM to develop a crop-yielding prediction model using AI to provide real-time advisory to farmers.
MHRD Announces National Resource Centers For Teachers:
75 discipline-specific National Resource Centres have been identified which are tasked to prepare online training material with a focus on latest developments in the discipline, new & emerging trends, pedagogical improvements and methodologies for transacting revised curriculum.The Ministry of Human Resource Development had launched Massive Open Online Courses platform 'Swayam' for the professional development of 1.5 million higher education faculty. The Swayam platform will consist of 4 common quadrants associated with MOOCs (such as Coursera and EdX):
a) Video Lecture ; b) Reading material ; c) Self-assessment tests ; d) Online discussion forums.

Chhattisgarh Police To Recruit Transgenders:
The police force has been conducting workshops to facilitate applications from transgenders. Out of 40 applications by transgenders till now, 10 applicants have cleared the physical fitness test.
K. Prithika Yashini (in picture below) was the first-ever transgender woman to be a police officer in India (Tamil Nadu).

Which news item did you find the most interesting?
Which news item would you like t know more about?
Let me know in the comments below!