Nihilanth'17 – Tehzeeb-e-Trivia – 'A Cerebral Slugfest Like No Other'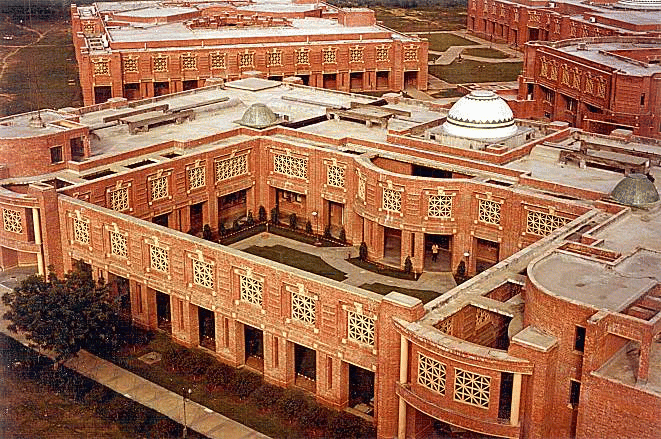 Probably this one line is the best summary for the quizzing extravaganza that is Nihilanth. Every year, quizzing enthusiasts from across the IITs-IIMs descend on one of the hallowed campuses for a 3-day festival, whose scale and quality is unmatched. The crème-de-la-crème of the IIT-IIM environment engage in a battle of wits that is a spectacle, to say the least.
Every year Nihilanth is organised in the month of January and the hosts change annually, with the selection via an intense bidding process. The procedure starts off in the month of October, with multiple rounds of bidding taking place. This year IIM Lucknow and IIM Ahmedabad were the top 2 contenders for convening the latest edition of Nihilanth. The Quizzing Commoners of IIM Lucknow successfully outbid IIM Ahmedabad to bag the opportunity to conduct Nihilanth '17. IIM Lucknow will be hosting Nihilanth for the second time, since the inception of the fest.
With Nihilanth '17, IIM Lucknow is bringing forth 8 quizzes, covering a huge spectrum of genres right from a Sports quiz to a quiz on India and a Business quiz to a Sci-Tech quiz. There will also be a 'MELA' (Music, Entertainment, Literary and Arts) quiz and a General quiz. The highlights of the schedule are the 'Lone Wolf' quiz (an individual participation event) and the 'Hel(L)' quiz (a quiz on all things IIM Lucknow). With 33 IITs and IIMs participating, Nihilanth this year is going to be bigger than any previous editions. The 3-day fiesta is going to be held in the IIM Lucknow campus on the 13th, 14th and 15th of January, 2017.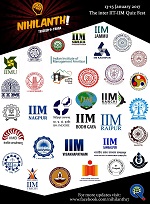 The quizmasters coming down for testing the acumen of the quizzards at Nihilanth '17 are a very distinguished and eclectic mix. We have Mr Suraj Menon, a very popular Indian quizzer known for asking questions in a Malayali accent, and Mr J Ramanand, one of the founders of Choose to Thinq and a part of KBC's expert panel. Major Chandrakant Nair, a.k.a. 'Captain', (as he is known in quizzing circles) who has a penchant for innovative rounds, and Mr Arul Mani, Director of Karnataka Quizzing Association and a part of 'Meta Quizzers' in Bangalore, are also coming down. We will also be having Mr Vikram Joshi, the first non-British winner of the World Quizzing Championship, and Mr Sachin Ravi, a hardcore foodie and a National-Level Tata Crucible winner, as a part of our QM panel.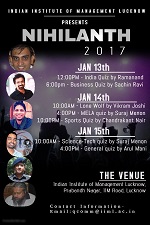 'All work and no play makes Jack a dull boy'
This is what we believe at IIM-L and hence along with the rigour of the quizzes, we also have the college band, 3.4, and the college dance team, Random Walk, performing. In the build-up to Nihilanth '17, there will be a series of online quizzes which will be conducted. There are exciting prizes to be won in each quiz, with the winner getting 16000 along with 8000 and 4000 for the 2 runners up. For every quiz, the winners will be awarded certain points and the contingent with the highest total will be presented with a 'Championship Trophy'.
This year, Nihilanth is being presented with a different take, a 'Hel(L)ish' take, and it's going to be something which has never been witnessed before. We invite all the quizzing enthusiasts from across all campuses to come and revel in the fiesta which is going to be Nihilanth '17.
For updates and other information you can log on to the following pages:
Quizzing Commoners: https://www.facebook.com/qcomm.iiml/
Nihilanth '17: https://www.facebook.com/nihilanth17/
————-
About the Author: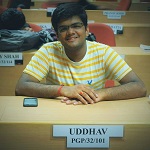 Uddhav Poddar is a first-year PGP student at IIM Lucknow. He has graduated from St Xavier's College, Kolkata. He likes reading novels, writing stories and articles, quizzing, watching movies and TV series, dancing and playing badminton.