NITIE Finance Conclave 2017 – Big Data In Finance And The Emergence Of FinTech
National Institute of Industrial Engineering played host to several imminent business personalities last Thursday as they organized the fifth edition of NITIE Finance conclave. One of the fifteen recognized Centre of Excellences in India, NITIE conducts its annual week long business festival in the month of October every year where students from all across the country come together to compete in a variety of events. Organized by the Finance Forum of the institute "Street", NITIE Finance Conclave is one of the most important events of the week, this event aims to highlight the emerging trends in the financial sector throughout India and all across the globe.
The theme for this year's conclave was "Big Data in Finance and the Emergence of FinTech". In an era of increasing digitization, every field is getting disrupted by the speed at which technology is evolving and the field of finance is no different. The emergence of mobile wallets, UPI and NBFCs have created a paradigm shift in the way people used banking services. Mr. Amit Shah, Senior President & Country Head, Yes Bank highlighted the issues of how emerging startups in this space should consider collaborating with traditional banks to better serve customers. Mr. Sameer Singh Jaini, CEO, The Digital Fifth encouraged the students to embrace the FinTech revolution as it provides a great platform to enhance customer experience by removing the redundant processes associated with traditional transactions. Mr. Saurabh Shankar, Head- Sales & Customer Experience, Paysense went into the details about how business are extracting value of the huge amount of data being generated and what are the most important focus areas which one should take care while doing its analysis.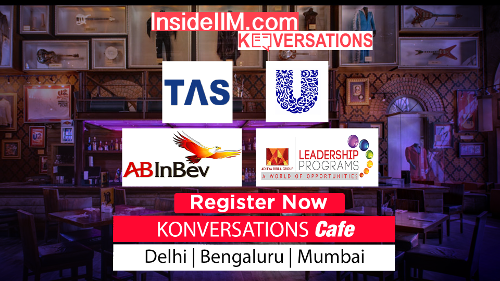 Earlier in the session, NITIE's Dean, Student Affairs, Prof Ashok K Pundir had given a wonderful introduction by succinctly describing how big data is impacting the lives of everyone and how this institute is preparing the students to better derive value out from it. Dr. M. Venkateshwarlu, Professor, NITIE thanked the esteemed guests for taking time out of their busy schedules and delivering crucial insights about the topic while addressing the queries of an eager audience at the same time. The event lived up to its expectation of providing invaluable insights to the audience and the general consensus emerging out from the conclave was that focus of FinTech and all the other emerging trends should be of value creation.