NITIE Mumbai announces admission process for PGDIM and PGDISEM 2016-18 

It is that time of the year when mock CATs are the order of the day and speculations on CAT 15 have already begun around the campfire. Well, as the D-day inches closer, it is also important to apply to top colleges offering admissions through CAT.
The first on the list is NITIE, Mumbai.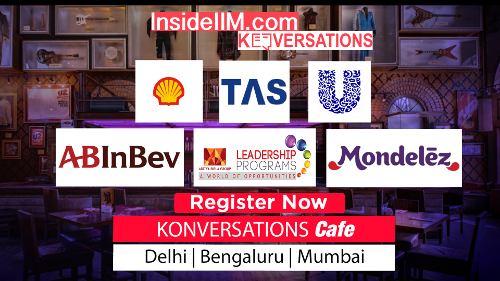 NITIE Mumbai was established in 1963 as an Industrial Engineering Institute. It has been recognized as one of the Centre of Excellence along with the IITs, IIMs and Indian Institute of Science (IISc) by the Ministry of HRD, Government of India.
NITIE has started accepting registrations through CAT for two of its programs:
Post Graduate Diploma in Industrial Management (PGDIM): The course aims to develop competent managers and enable them to work at responsible positions in various verticals of Business Administration.
Post Graduate Diploma in Industrial Safety & Environmental Management (PGDISEM): A sustainability-focused programme with emphasis on EHS (Environment, Health, Safety) along with Operations and General Management and technical perspective. A one of its kind program in South Asia.
Eligibility for PGDIM/PGDISEM
To be eligible, the candidate has to have a full-time Engineering/Technology degree in any branch from a recognized university with aggregate 60% (relaxable by 5% for SC/ST/PwD candidates). Students in the final year of graduation can also apply subject to the following conditions:
— Complete their examination, viva voce etc, by June 2016.
— Submit the final year mark-sheet and provisional certificate, latest by September 2016.
Applicants should take the Common Admission Test (CAT) 2015 conducted by the IIMs in order to apply for the programmes.
Application Process
The application process is common to both PGDIM/PGDISEM programme. To apply, the candidates must fill the form on the admissions portal.
The Application processing fee is Rs.1000/- (Rupees One thousand only) in case of General and OBC candidates, Rs.500/- (Rupees Five Hundred only) in case of SC/ST/PwD candidates. This fee can be paid through payment gateway.
The last date for the online Application submission at NITIE is January 15, 2016 upto 05:00 pm.
Shortlists for GD and PI Process
The candidates are shortlisted for the GD and PI process based on their CAT scores subject to meeting minimum eligibility criteria. Shortlisted candidates are called to the institute campus for the GD and PI process.
Final Merit List
Merit List is based on a composite score which takes into account the candidate's academic records, CAT score, relevant work experience (if any) and performance in the GD and PI process.
So all the best everyone. You can register at https://www.nitie.edu/applyonline_im_isem/index.php
For more information on NITIE Admissions, visit https://www.nitie.edu/admissions_2016/
For any queries join NITIE, Mumbai :
2016-18 (PGDIM/PGDISEM) : Admissions Helpdesk https://www.facebook.com/groups/127598310929550/
"Every journey begins with a first step"