NITIE – Post Budget Analysis
The first ever 'Post Budget Analysis' in NITIE was conducted by $treet (the finance forum of NITIE) on 3rd March, 2015. The panel discussion was sponsored by City Union Bank, Corporate Bridge and IIQF. The Panelists included eminent names from the field of finance – Mr Sanjay Gupta (Executive Director, Nomura India), Mr Nayan Mehta (CFO, BSE), Mr Kunal Shah (Director, KPMG), Dr. R.K. Pattnaik (SPJIMR Professor & Ex RBI professional) and Dr. Venkateshwarlu (Dean, Finance, NITIE).
The discussion was moderated by Mr Roy Eddignton Charles. The impact of budget and the path to be traversed by the Indian economy was the central tenet of the discussion. The panel discussion started off with the speakers giving their views on the budget and implored upon the consequences of the budget. The panel touched upon various aspects like the tax regime in 2016, financial inclusion, MUDRA initiative and Make in India among others. The panel was a health mix of experts from various fields and each of them provided a different perspective using expertise from their fields. The panel also discussed about the financial structure put into place by the finance minister, the powers of RBI and microeconomic initiatives to help SME industry of India. Fiscal consolidation was a topic mentioned by many speakers as well. The session was very interactive with students being an active part of the discussion by asking thought provoking questions. The top questions were rewarded with goodies by the moderator.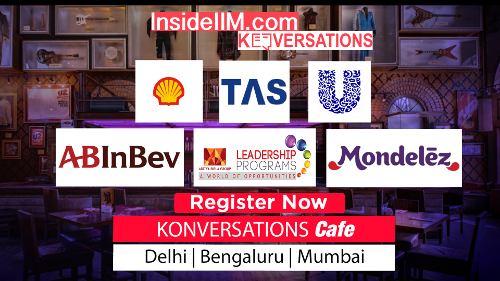 The session was very relevant to the students with the discussion compromising of initiatives of the government to open new IITs and IIMs, the startup environment in India and the job prospects. The panel agreed that the microeconomic measures taken by the Government were visionary and provided the economy with a direction. The speakers said that capital expenditure and reduction in corporate tax was a natural progression for a developing country. They panel was optimistic about the growth story of India and expressed that the GDP will grow at a faster rate as compared to the previous years. The issue of public debt drew a mixed reaction from the panelists, some favoured the status quo and some wanted a radical overhaul. The general consensus was that the macroeconomic measures taken by the finance ministers were not substantial enough to give immediate benefits. Overall, it was an informative session and the students as well as the panelists went home with a good amount of knowledge and a lot to ponder upon. This is the first of many such innovative events happening at National Institute of Industrial Engineering.