NITIE – Strongest Industry Connect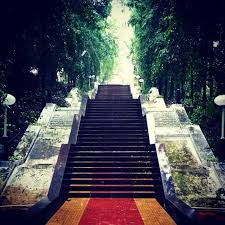 The day I converted NITIE and started informing my friends about it the responses were definitely not in line with what I was expecting. There was a long rant about Mumbai – the local trains, crowd, traffic and a lot of other things that I never cared about. Then came the final important question "Where exactly in Mumbai?" and I get to give my reply in SWAG – "Open Google maps, find the greenest patch in the Mumbai, that little space sandwiched between the two lakes is my college".
Of course, there would be follow up questions if the campus is really that green. The classic reply – You got to experience it to believe it. Every morning you get to wake up to birds chirping rather than an alarm clock (There are of course exceptions like my roommate). The first view out of the window will be of one of the majestic lakes – Powai or Vihar based on the room location. Having the tallest hostel building among Indian B-schools has its own benefits. The walk to the classroom is little short of a trek where you must remind yourself that you are not on a vacation and try to recap the case you prepared for the class.
Completing the rather refreshing walk you enter a different world. Classrooms in NITIE are not always about one-way transfer of knowledge. Being in Mumbai and having 50+ years of legacy NITIE has one of the strongest industry connect. Most of the lectures revolve around live cases that were dealt as consultancy assignments in the past. The student enthusiasm in solving the cases reflects the mettle of a manager poised to lead industries in the future.
The academics part doesn't always revolve around classroom learning and preparation for placements. There is always the push for learning by doing. One of the unique events at NITIE – MAHAMANDI is based on this idea. The event's slogan "Socho, Becho, Sikho" is built on taking business to the streets where it actually belongs. Prof. Prasad who is famously known as prof. Mandi always makes it a point to inculcate entrepreneurial thinking among students. Rabindranath Tagore's views on the freedom to learn to take shape here at NITIE.
After a busy day an evening/late night stroll of the pond is what soothes us and prepares us for the next challenge to come. You can find students at random timings in the night, someone's thinking about the next big business idea while the other is just having a light moment with friends. Just before you wind up your day and hit the bed there is the goodnight call from your home "There are news reports about heavy rains in Mumbai" just to remind you that you are still living in Mumbai.
ABG PITCH
Hindalco Industries limited is my preferred choice of company to work under the Aditya Birla Group. The company's capabilities from mining to rolled products in the alumina sector make it a perfect fit to grow exponentially and meet consumer demands. My previous experience in consolidation and streamlining of a company's technological know-how on a global platform will come in handy in this growth phase. With cross-collaboration across the group's entities like Novelis will help in exploiting the economies of scale in the business. The big picture – growing a market leader even by a medium margin adds more to the group's bottom-line and I am geared up for being part of this transformation