No Easy Day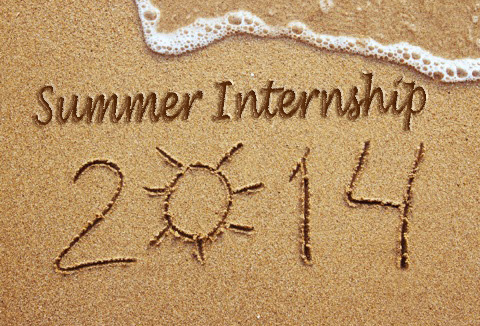 NO EASY DAY
Though the title has resemblance with a novel written by a Navy Seal soldier, the meaning matches with what I am going to narrate. I am a student of IIFT and the story is about my internship in a world renowned bank. My internship was for 10 weeks in Foreign Exchange Department. But the story doesn't start here. Before the formal joining, the organization had a lot of communication with me over various channels for different purposes. The number of these communications exceeded the total no. of communications sent by the respective employers of 10 other students who shared the same floor with me in the hostel. I was made completely aware of what I was expected to do and at the same time, all possible information was extracted from me.
I had a week at home after my III semester exams before the D Day, which flew by quickly. I was exactly on time on my 1st day. When I stepped, I was with another 40 interns from different B-Schools. We all went through induction process for the entire day to understand how different systems are to be operated, safety measures to be followed, do's and don'ts and timeline of the internship. The procedure extended to the first half of next day after which we moved to our respective internship locations, which were in different areas of Mumbai.
I was introduced to my team by my VP, who then gave me a shock, which caused me to skip a heartbeat. I was asked to support the American shift which meant that not just I had to stay awake till 4 am but also had to work till 5 am before winding up for the day. It was drastic change in my life. It's not that I haven't stayed up till 4 but such days were sparse and temporary (during exams). Now it meant that for next 2 months and 2 weeks I had only 2 things to do. Work all night and sleep whatever time I could get.
After a brief introduction of the timing and schedule, I was assigned to an Associate under the VP who took me around to explain the project. The objective of the project was established in the first week itself, but it took me 3 weeks to understand it myself. The project was for Foreign Exchange (FX) Settlements. In simple language, I was supposed to increase the rate of automation by collecting information from the counter party in a FX trade and setting that information in the system. By having that information in the system, it reduced risk and also saved some time for a full time employee.
The organization made us to undergo a comprehensive training on compliances, as they wanted to make sure that we were on the same page as other employees are, on this sensitive issue which otherwise can be disastrous not just in terms of fines and penalty but also reputation which organization of sizes so huge can  never comprise. All these trainings were online and had a quiz at the end. It was important for us to do well in these quizzes because the result of these trainings had to be shared with the HR. Some of these trainings were to enhance our knowledge about various types of businesses in which the organization deals while others were allotted to me to help me in my project.
Every student goes through the dilemma of doing a certification during internship. I connect to Finance domain rather easily than other branches of management. So the certifications I am talking about are CFA and FRM. I also appeared for one of them. It was difficult to juggle so many important things at the same time. It needed me to be much disciplined because neither can I neglect the opportunity to prove my mettle by doing outstanding work in the project nor can I miss out on the time before the final placements. I had to devote every day resourcefully.
One reason I never found any of my online trainings boring because they were brilliant, and were better than our textbooks. The intranet was a library in itself. You can type in any key word of Finance and the intranet puts up a wonderful presentation or video lectures for you. I used to stay back after my working hours to use these resources. It helped me a lot in my preparation but it was always duty first, because when we go for internship, not just ours but our college's reputation is also at stake. So whatever doubt I had during back home studies I read about them from the intranet post working hours.
We had senior speaking sessions where people from high designation talked to us regarding our career goals, their success stories. These people advised us how to mould our career goals and how to work for achieving the required competencies. One such session was with the CEO of the organization himself. He was on an official visit to India and took out a couple of minutes to address all the employees. It's really motivating when someone who happens to be the CEO, the person I want to emulate practices everything what the organization stands for. His humbleness, simplicity, belief in young generation made me felt extremely important.
Now coming to the project, my mentor was Team Leader (TL) with more than 7 years of experience. He advised me some online training and gave some classroom sessions for explaining some of the practices to be followed. I was very calmly handled by him. He was the point of contact between the organization and me. Since my project required talking to other highly reputed banks, I was also given training on Call making. Call making is a process whereby you present the benefits of sharing the information which we were looking for reducing the risk. It needed practice because the specific information is needed in a very specific format otherwise it has to be redone. It had a touch of sales in that sense. Coming to the 5th week I was asked to look after Asian and UK market as well. To highlight the gravity of the task, Asian market operates between 10 AM to 6 PM, UK market from 11 AM to 8 PM and the US market between 6 PM to 3 AM. Effectively I had to work from 10 AM to next day 4 AM. It literally covered the entire globe.
These types of shift timings were difficult. I had to manage my time were properly. Now I can't remain stuck to 6 PM to 4 AM shift and accordingly I was given the liberty to alter the timings based on the client and the market. So sometimes it was from 2 PM to 12 mid night or 4 PM to 2 AM and by the end it became 2 PM to 2 AM. This is how I learned Time management.
Since I was responsible for all the shifts I had to manage lots of excel sheets. They were for recording the status for each client. These sheets were in a manner that the project could be taken forward by just going through them and verification of any sorts could be possible. These checks were up to 5 levels. All I wanted was to prove myself credible. The point I am making is about Data Management. At times we tend to neglect very small things like keeping the record of mails from clients, recording the status of information received etc. Whenever numbers get involved, data management silently creeps into the system. It needs practice and has to be followed religiously.
The most irritating problem was to get the contact for the counter party. To initiate a call, I needed contact number of the counter party. For this I had to build some internal networks across teams. People working with me talk to various counter parties very often so some contacts were arranged from them. For some I had access to a service where contacts are available. However, they were not sufficient. For the remaining, I had to search the contact from the internet.
Internet normally has a contact for the receptionist of financial institution. Now starts another problem. I had to make the receptionist understand the technical information in a non-technical language. Looks simple?
Try doing that with a Chinese or an Argentine, and you will understand how a simple task becomes a huge pain in your ears due to accent or language. The point is I if a receptionist understood; I felt lucky otherwise my call was juggled among several departments before someone hangs up. At times I felt like smashing the telephone but I was an Intern. Length of these calls varied depending upon the availability of the concerned person, to language issue, to accent, to shift timings and from 10 min to 30 min. One step wrong and all your efforts are in the dustbin.
It was not a simple postman job. Absence of the information could lead up to penalties worth millions. Even a day's delay in setting that information meant fine of thousands of dollars because trade size was enormous (hardly less than billions). Although the project looked simple, but how many times have we found a task worth 10 minutes making us awake the whole night. It was something like that and that's why hell more frustrating when for any reason I had to do it again for the same client I thought I had converted. To add, the number of these clients kept on pilling as I had to follow the yesterday's client who didn't send the information. The numbers kept of increasing sometimes linearly sometimes exponentially.
I was gradually trained in handling more systems for assisting me. Calling was just another one. As these systems were very risky, I was taken through very slowly and carefully. Each activity which I did on these systems were monitored by my colleagues. Right from my Team Leader to Executive Director, everybody was always motivating and ready to help. The culture also encouraged extra work activities to lighten the spirits. We had team dinners at Barbeque Nation some times. We had fun Fridays. I participated in a Lemon Race during office hours along with other colleagues in one such fun Friday event. We had a break out area were we could watch IPL matches, have tea/coffee, read newspaper or simply talk with friends. The organization had organized a cricket tournament for the Mumbai employees. I was also given a chance to participate. Even for a cricket tournament, everything was taken care of from snacks and drinks to preparing practice wickets and booking a stadium for it. The support staff was excellent. Late night workers were given a cab to where ever their home is and all the employees had Sodexo Card for having food and snacks.
I was allowed to distance myself from this client chasing in the last week to focus on some online sessions for technical and soft skills development. However winding up work of last 9 weeks was not easy. It took more than 2 and a half day to put a report, presentation and a one-slide presentation for top management. I was appreciated for my efforts by all my colleagues. The chocolate farewell cake, the feedback shared by all of them and their wishes was all I had when I signed out.  I felt content to have over achieved my targets, for living up to my own expectations, but after couple of days I realized that I was able to achieve outstanding results because the support from my team was outstanding. All of them had a share of the percentage; I was able to achieve. I am still amazed at the patience and kind of support shown to me. And I thank all of them because; I believe working alongside them made me a better person.