"No Matter How You Roll It You'll End Up Somewhere High, So Better Enjoy The Journey" – Varun Kassana – IIM Rohtak Alumnus And Founder Of PixSouls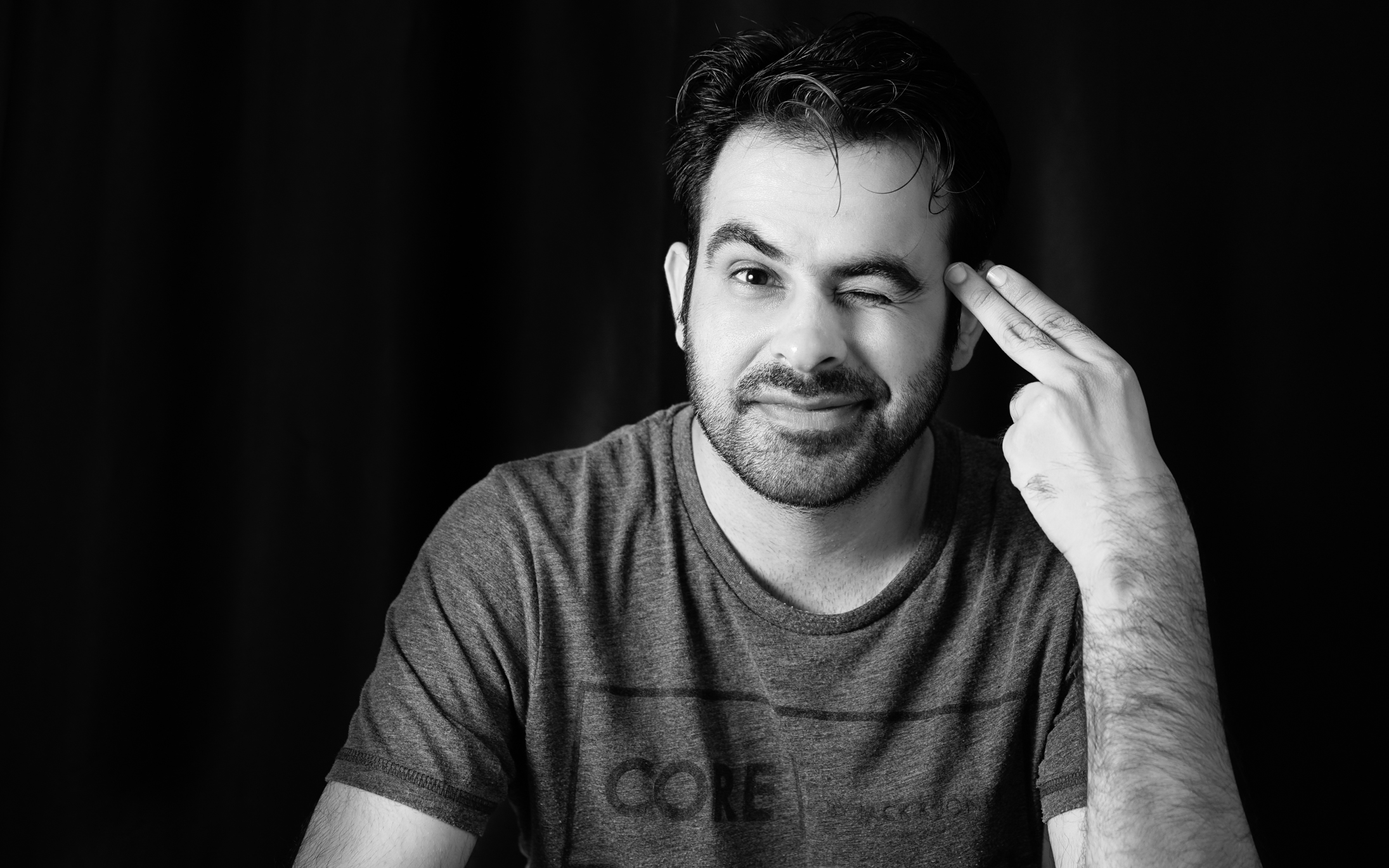 Tell us about yourself, your educational and professional background.
Hi, I am someone who loves to learn new things and who is little less afraid of failures. My name is Varun Kassana and I am currently a full time artist at PixSouls. My prime tool for expressing my art is a digital camera. I have chosen to pursue my childhood hobby i.e Photography. Since my childhood I have been fascinated by gadgets and technology. So it was pretty clear for me that I am going to opt for science and the thought of being an engineer really excited me. I did my schooling from St Xavier's Sirsa and my Bachelor's in Computer Science Engineering from ITM Gurgaon (currently North Cap University, Gurgaon) where I got to quench my thirst for the technical education I was seeking. During those four years I had been actively involved in projects on virtual reality and gesture recognition. It was fun. Soon after that I got the opportunity to join IIM Rohtak. The IIM tag excited me and I was on a roller coaster ride for 2 years in IIM Rohtak. It helped me to expand my thought process and to learn the key aspects of what drives a business. Though I wanted an IT job I got a campus placement in Relaxo Footwear. I was amazed by how my career graph was shifting away from the destination I had hoped for. But that's life. I was a bit relieved as well because the 2 year long roller coaster ride was about to end and I hoped for a easy life ahead.
Mistaken!!!
I thought my teachers were a real pain. I hadn't met my bosses. The roller coaster ride instead of taking a halt, had just turned into a freefall dive. I was a sales manager. Some of you will relate to it as 31st March has just passed. No sales job is easy and mine was no different. Though I found some solace that I was posted in Rajasthan and since I had to travel a lot, almost everyday, I got to explore the beauty of Royal Rajasthan and capture the magical moments on my camera.
I learned that IIM wasn't about learning business tactics, sure it teaches you concepts but the prime thing it teaches you is to be prepared for any tough journey and be tougher through it. After Relaxo I joined Stag International, a sports good manufacturing company primarily known for its Table Tennis equipment. I worked there with senior management and saw the birth and journey of Stag's new venture in Sports Shoe market. Initially I got to work in procurement, logistics and vendor management and soon I found myself engaging in brand building activities. It was a small team so I got to play many roles.
I enjoyed and learned a lot in every profile I worked on and yet I craved for technical stuff. I wanted to stay close to the technology and I decided to do something about it. Started exploring my options. Going back to coding and virtual reality seemed difficult then. So I decided to give photography a chance as it is basically science and by then I have had ample of hands on experience with DSLR's. Photography is something that I always enjoyed and loved so I moved on to be a full time artist.
What attributes are essential for a candidate to thrive in a career in Photography?
I believe the answer is same for every profession. You need to love what you do. Only than you can really enjoy and prosper in that career. When you do what you love and love what you do, you escape the boundaries of time. You don't feel it. It's like time travel. You start working and suddenly realize that so much time has passed. Now this can happen in normal jobs as well but I said time travel for a reason. If you find yourself too tired when you realize that so much time has passed that means you didn't enjoy it and it was just work. You applied all your force in doing things and thus lost all your energy. Work is done when you use force in moving things. (Work = Force x Displacement). But in time travel you move from one time to other time with everything else remaining intact. So only when you have the same energy levels as when you started doing things and when you realize so much time has passed, then my friend you have solved the mystery of time travel and found something that you love to do. Congratulations!!!! You'll be successful in your endeavours.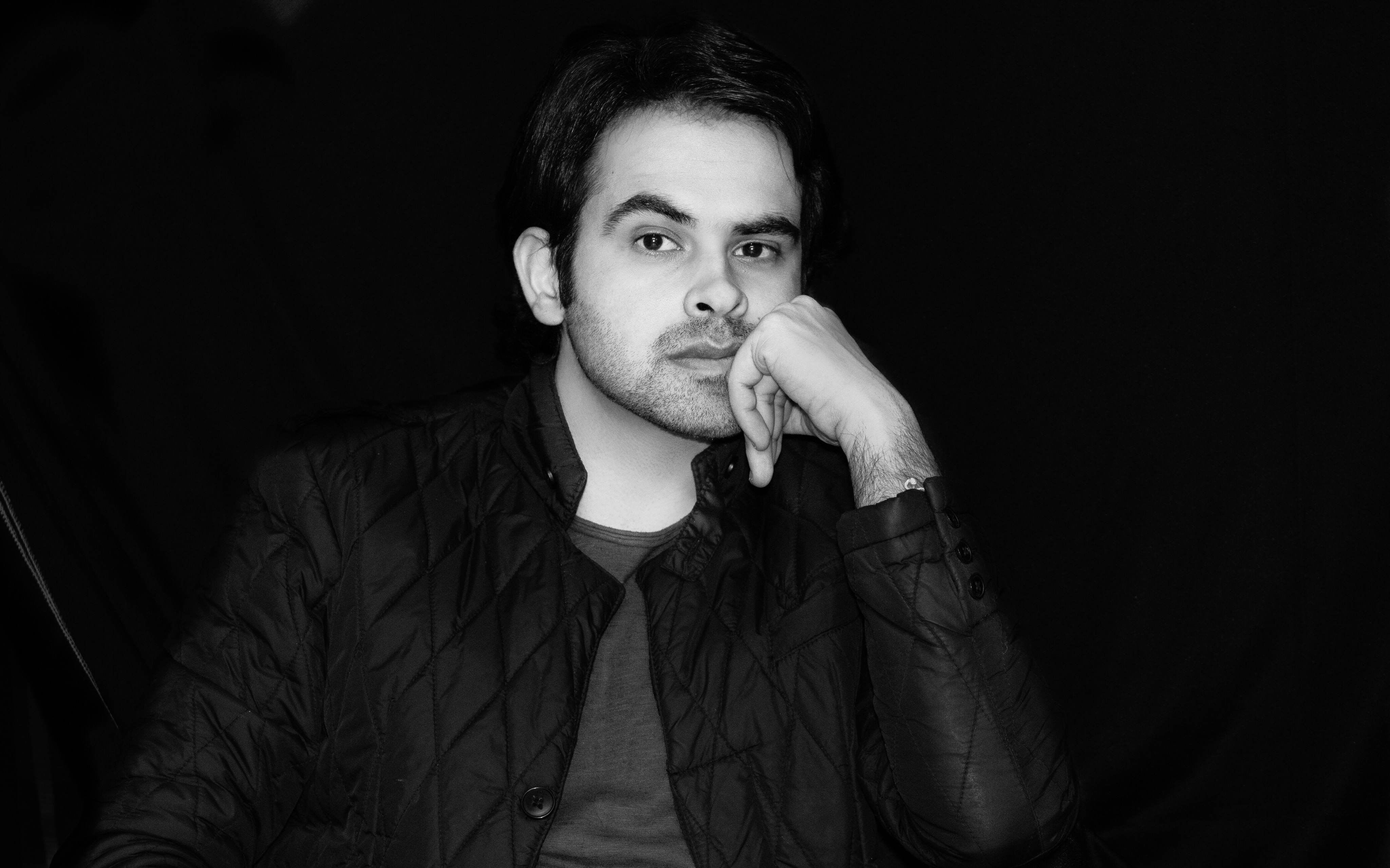 What are the best aspects of having a career in Photography?
For me, the best thing is that I can do it all day and night without being tired and get the satisfaction of satisfying my clients and myself by creating something magical. I also get to meet new people very often and travel to places which are beautiful and are a real treat to your senses. You can be at these places when you are on a holiday but this is what I do for living and too frequently. So I am on a permanent holiday 🙂
It's a great feeling and experience. What else one can ask for!
And one more thing!!! (oh! I really miss Steve Jobs)
You get to play with cool gadgets. Be it full frame camera's, drones, best graphic processors, a perfect console that can give any gaming pc a run for its computing power. Each of this gives you a different kind of a high.
How is a typical day at work for you?
I am either shooting or editing pics and yet it's a completely different and amazing experience every time. I'll share the experience from my last shoot. It started early in the morning in beautiful city of lakes, Udaipur. We were there to do a pre wedding shoot for a lovely couple.
You are up before the sunrise looking for the perfect spot to capture a shot. You need to be up before your clients, spend some alone time looking everywhere, thinking about the lighting, background and trying to compose your shot. You need to be at right location at right time with right set of equipment to create something that can impress your client. You need to imagine the outcome in your mind before you even begin and then execute it with the equipment you have and take care of rest in the post processing. It is exactly like those engineering exams where if you know the answer to a numerical question you'll find or create steps to ensure you have reached to a solution.
You see a small window of opportunity just before sunset and realize that this is it. Now you set things in motion. You set up the tripod, bring out the big guns (cameras) from their casing, feeling like a sniper, mount your camera on tripod, bring in the couple, place them in your composition, see through the lens again to frame your shot, meanwhile adjusting aperture, focus, shutter speed, ISO and place some additional wireless lights(if required) and then you hit the button!!!!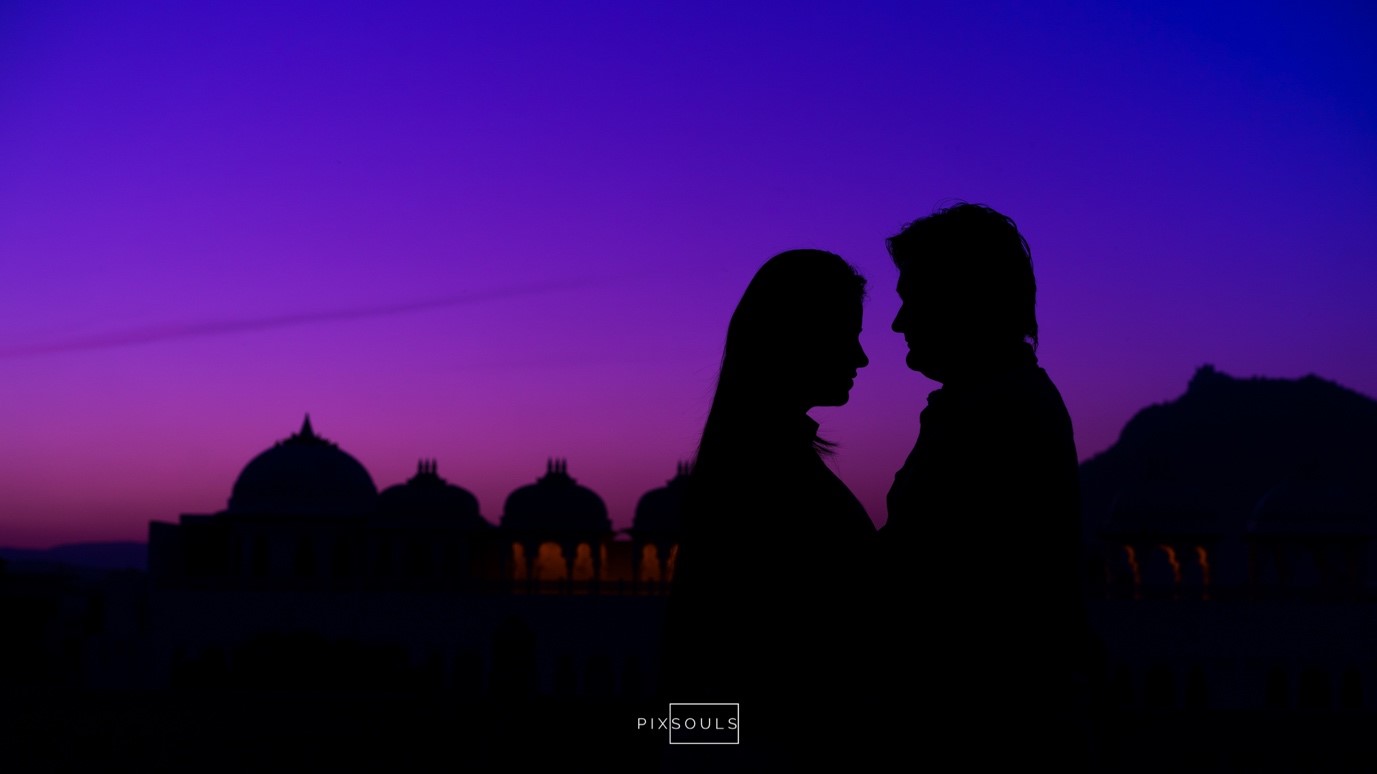 This was the shot I had captured. You repeat the above process whole day for every shot with a slightly added advantage of no time constraints as sun is up and you can take a little longer in composing your shots. The best part is that it is your client who asks you to please stop!!! As they get exhausted in moving here and there, changing dresses, makeup, bending their bodies to pose and staying in that pose till we have the right shot and doing what not! So you push them for one more shot and promise them that it will be the last but you don't stop at it. Sometimes you have to push them more and convince them that next shot will be even better. You do it till you are satisfied or your client completely refuses to listen and pretends to be deaf.
And if you feel like continuing you get to shoot purely for yourself and capture mesmerizing sunsets as well.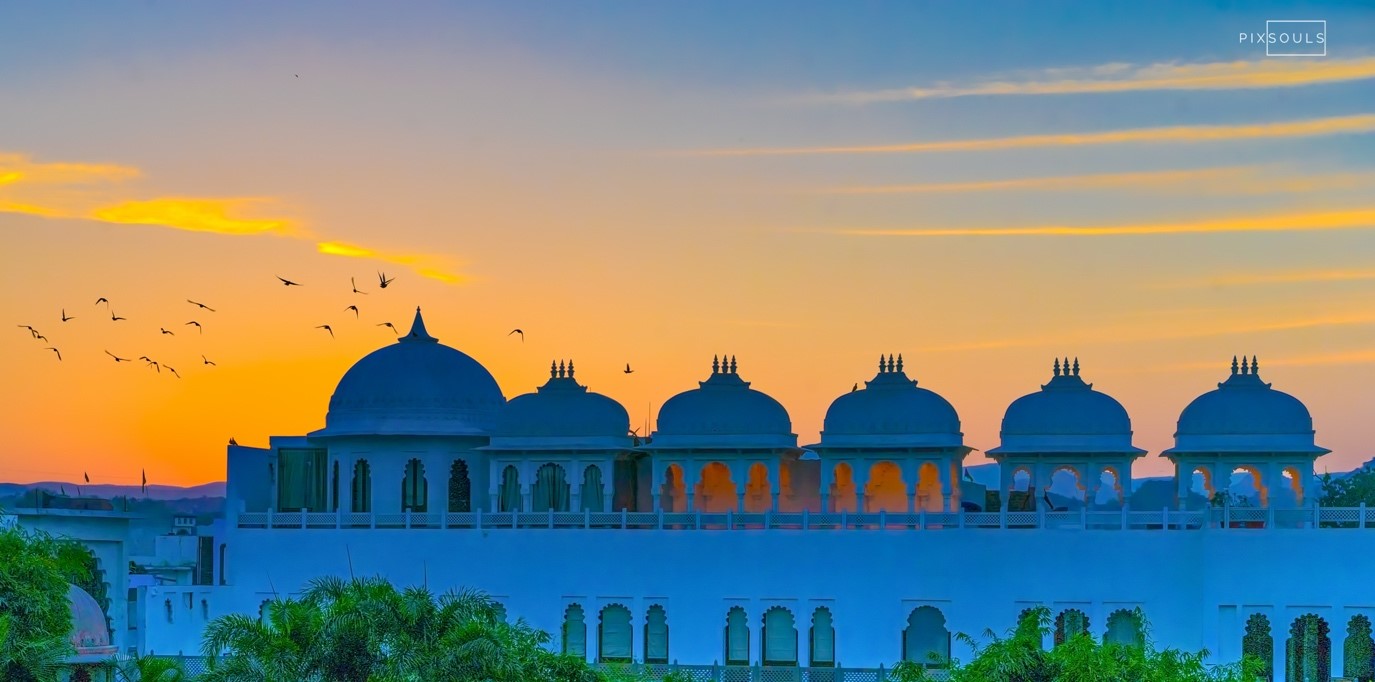 This was the last shot of the day. If you want to see more from this shoot you can visit our facebook page.
What part of your experience in your B-school has been most helpful in your career?
I can say that whatever I have/had learned during my tenure at IIM Rohtak has somehow come into play during my vivid journey. I would give special emphasis on two subjects Entrepreneurship & New Ventures and Consumer Behaviour. The former prepared me for setting up everything from scratch and helped in smoothening the journey by enabling me to think many steps ahead. The later has  helped me a lot in dealing with my clients, in understanding their needs and be able to meet their expectations.
What is the toughest decision you had to make in the last six months?
Quitting a well paying job to pursue photography full time and then convincing my parents about the career choice. They have been very supportive and it's all going good now.
What advice would you like to give to the forthcoming batches of your B-school?
This is probably the last time you'll be in college and it's really true that you don't get back these college days. So make sure to make the most of every moment. You have gone through the hard part of clearing the selection process. So enjoy your stay while it lasts. Sometimes you'll feel that the IIM journey is tough, you just need to hang in there because at the end of it you'll all have great jobs. So just focus on now, worry less and everything will be fine. No matter how you roll it you'll end up somewhere high, so better enjoy the journey.
One more advice I would like to share is: think about the profiles that you want instead of the company names. Start preparing for what you want to do and not just a big brand name. You need to figure out your strengths and use it to align your jobs around it so that you truly can enjoy time travel.