'No, Not Fashion Technology' – The Non-IIM B-School Identity Crisis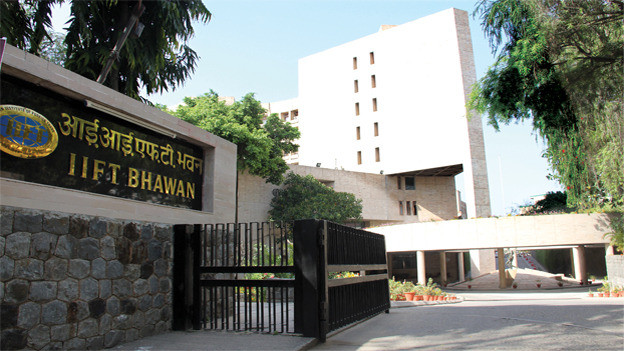 "Returning home from college is it?" he said, as I hurled the largest of my bags on the Upper berth, for want of space beneath the lower one. 'College nahi, Institute bolo', I thought to myself, while managing a smile and sitting down next to him, as the train moved out of Hatia station. My fellow co-passenger seemed to be a decent chap, was an engineer (no surprises there!) and was working in a PSU. We got chatting, even though I was in no mood, exhausted from carrying nearly 45 kilos of my luggage from Delhi to board the train at Hatia (I had miscalculated and merrily sent just two Safexpress cartons home. Yes, I paid for excess baggage). I had mixed emotions, a year and eight months at IIFT had literally flown and I was extremely emotional. He kept talking about how his job was monotonous and that he wanted to study further. I nodded absent-mindedly, gazing past the window into the darkness.
"Where in Delhi did you do your MBA from?", he asked me.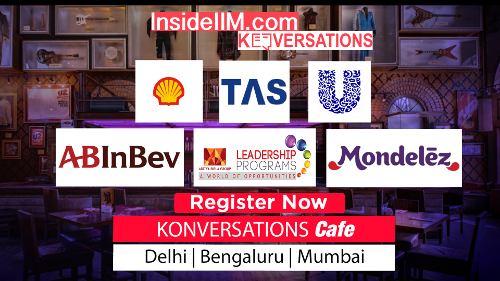 "IIFT..(?!)". Blank look. I knew that was coming. "Would you know by any chance?"
"Oh Yes! I know IIFT Delhi", he said confidently.
'Phew! At least he knows.' I thought.
"Indian Institute of Fashion Technology, right?'. The train screeched to a halt. Face. Palm. You know how that goes.
Probably the plight of almost every Indian B-school student studying at a Non-IIM B-school. No don't get me wrong! Industry, academia, students (a select set of aware B-school aspirants) know all about these B schools. It is the common man on the street, that next door neighbor, that distant relative, that irritating aunty who's son is from IIN, the Airtel 4G girl and everyone else who thinks 'Fogg chal raha hai!'. And a lot of ignorant B-school aspirants as well.
I always had a hard time explaining to people where I am studying and what is it all about. But then, I've heard stories from my non-IIM B-School friends which has only led me to believe that it is tougher for many others! Remarked one of my co-interns who was in the Alumni Committee of a B-School, the Operations Giant from Mumbai, mind you, "Yaar, tu IIFT ki baat kar raha hai? Wo to log phir bhi jaante hain. Humare Institute ke baare mein relatives and doston ko samjhaate samjhaate haalat kharab ho jaati hai. Kuch log to NIT Mumbai tak bol dete hain". Ignorance, ignorance everywhere, even in India Inc!
Both IIFT and the Mumbai Ops Giant are 1963 established, mind you. Older than four of the old IIMs. So what, if IIFT ranks in the Top-10. So what, if IIFT offers Finance, Marketing, Operations, Strategy, Tech and Trade. So what if some companies hire from IIMs A,B,C and IIFT. So what if IIFT's alumnus gets featured on the cover of Outlook. So what if the best of banks come down to recruit from IIFT. So what if Trade giants hire exclusively from IIFT. For all practical purposes, we are and we shall remain Fashion Technology. Page 3 news this.
During that same internship, while we were PG hunting, I came across a man who was staying in the PG we were evaluating. He was getting ready to go to office and not in the least, interested to talk to some youngsters who wanted a decent place to stay. After a few monosyllabic answers about the place, he asked if we were all working.
"We are pursuing our MBA and doing our internships in X"(I have a hard time explaining the name of the company as well. That story is for some other day!), I said.
"And where are you guys doing your MBAs from?", he asked with a tone of condescension.
"P, IIFT and IIM Q', I said.
"IIM is it?", his voice staggered as if as if slapped.
"Yes. And P. And IIFT". He was clearly not listening anymore.
"I will give GATE this year and get into IIM. Do you know what's the cut-off?". Palm. Face. We all know how that goes.
The lay man on the streets knows what an IIM is. Ask him to name where they are and he goes 'Delhi, Mumbai, Kolkata'. Third guess lucky. Part of the reason obviously is the strong brand image, the alumni who have done them proud over the years and the legacy of all the IIMs put together. Part of the reason also perhaps is the media's relentless focus on the IIT-IIM duo which no doubt fetches them a lot of eyeballs. Ironically however, most non IIM B-schools cannot address the Sonakshi Sinha forehead sized need for marketing themselves and marketing themselves well. With the best of Marketing curricula and faculty, these B-schools struggle to make the Aam Aadmi aware about what they have to offer and end up losing out on a lot of good students, who never knew about them in the first place. A grand total of 6 people from my UG Alma Mater NIT Rourkela, wrote the IIFT entrance examination in 2012. Only two people went for a Jamshedpur based B-school's PI that year and the panelist remarked "Why don't people from NITR qualify our entrance?". An IIT friend of mine recently told me "I didn't apply to that Gurgaon B-School dude, wahaan kaun jayega! Look at their rankings." Like what, seriously dude? With a Top-10 rank and awesome Marketing placements, good luck with converting that IIM seat. Hang on. Did you say you had a low CGPA in your Undergrad?
Things are looking up though. With newspaper articles blaring out the Gurgaon B-School's 2.5-day placement completion news and IIFT's 1-Crore on-campus offer being rolled out to 4 students, the publicity-starved B schools are getting some much-needed limelight. The times they are a-changing. There's no denying though, that the media does have a penchant for sensationalizing news, the above two examples being no exception. However, any kind of publicity is good publicity for the non-IIM B Schools hoping to attract a larger talent pool towards their public offering. Three years back, a friend of mine had remarked, "ABJ Institute of Management Research kaisa naam hai? JC Institute of Management Studies, isse better main MBA na hi karoon", referring to two of Mumbai's and India's best B-schools. Today he is dying to get into the former, which didn't give him a call. Face. Palm. Need I say more?