"No One Has Ever Become Poor By Giving" – Anne Frank – MDI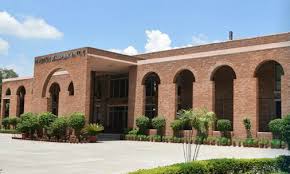 Date: Somewhere in July First week
Time: Somewhere around 1 a.m.
Place: Change Masters
Everyone is rushing around, the word is that an accounting assignment is due for submission the next day. People are forming groups and studying, some of the commerce grads are already done with their assignments and working on the next one, some engineers are trying to get the help form their seniors.
In the Midst of all this, I stand, in the corridor of the second floor left wing with a sinking feeling in my heart, I have no clue what is going on, what process needs to be followed and what calculations need to be done and as a 25 year old who has had a work experience of 3 years, being totally helpless can be gravely unnerving and that was precisely what I was going through.
"I don't belong here, I'm just a normal guy, How can I even get stuff done" the thoughts were racing through my mind, and it was indeed a feedback loop from hell. It was about to get worse, I, about to implode, when out of the blue this kid comes up to me, this kid, 20 years old, fresh graduate, from my class, Asks, "Gunjan, are you done with the accounting thing?"
I stand there, my expressions revealing everything to him, he smiles and says, "Come, even I am not done yet, we'll do this together".
And Just like that, I had a huge grin on my face(more relief than happiness).
He had absolutely no need to help me, neither any sort of moral obligation, yet he did and THAT is what is the BEST part about MDI, it's PEOPLE.
No Matter who you are, where you come from, once you enter the gates, you are a ManDevian and no one can take that away from you, even if you are a 25 year old with a 3 year workex in a Big 4, you can STILL learn so much from a 20 year old Kid.
Another thing which stood out from this incident was Collaboration!
While the Kid did all the mind work, it was my job to ensure all the numbers were supplied to him correctly, to ensure that no point is left un-analysed, and I could see my experience coming into play here.
And this aspect, this element of team play is what inspires me to work with Aditya Birla Group's Idea Cellular.
Telecommunication is the most exciting sector right now and with the Merger of Vodafone and Idea, to make Vodafone Idea India's largest telecom giant, things are about to get even more interesting. Constant disruptions and new competitions will ensure all of us are on our feet and give us real life problems to solve and make a real, tangible impact.
P.S : That Kid, is Mayank Rathi, 18P027