Nooks And Corners Of The Red Building Of Dreams – FMS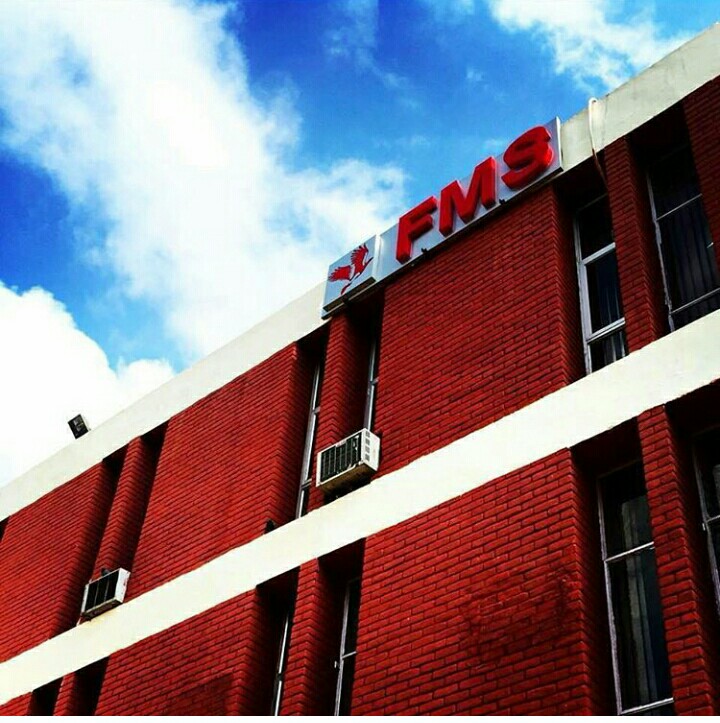 When aspirant arrives first time here, first thought that comes to his/her mind is "Damn, this building is smaller than their department…leave the college".
This red building situated in heart of north campus, as said by one of our alumni fulfils maximum dreams per square feet. When other b-school students write about some special places on their campus, we do not have the luxury of special places but we have this whole building to talk about. So, let me take you through this red building of dreams.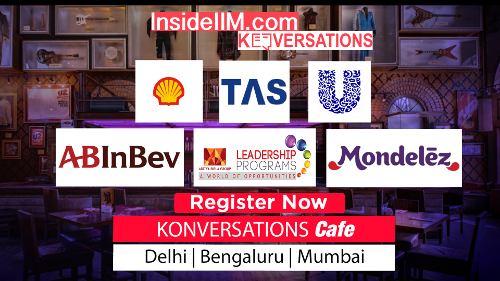 You will be welcomed by a pretty little garden, which is our auditorium for the cultural events during our fest Fiesta and festival celebrations throughout the year.
In front of the entrance, besides reception area, there is a staircase that has footprints of some of the eminent leaders of a corporate world.
The right side of the reception there is admin office and library, a place crowded most during exam time or when professor announces a surprise quiz. On the left side, there are faculty rooms and our respected dean sir's office, which is open for everyone at any given time.
Then come our classrooms MDP1 and MDP2, doors of which get closed exactly 9 AM, one second late and you're not allowed in, which maybe you'll see during your interview process and definitely at your admission process.
There is badminton and volleyball court outside where students unwind after a hectic day of assignments and tests, busy nowadays most because seniors are not ready to leave as they have only 30 odd days on campus. We have MDP3 here, recreational room equipped with table tennis, foosball, a separate music room where one side you can hear guitars and drums going together in their symphony and another side sound of TT ball and foosball. There is also FMS wall, painted by painters and artists from both batches.
Now, let's go to 1st floor, there is a seminar hall for all corporate events that take place on campus and MSA room, as you all will know, FMS is run by students and that student body is named Management Science Association, which contains various content societies and non-content societies responsible for all extracurricular activities.
We have rooms named Deewan-e-khas1 and 2 popularly known as DK1 and DK2, truly as per their names designed specifically for special guests on the campus.
And at last here comes topmost floor of our building 2nd floor. Apart from few classrooms & faculty rooms, this floor contains two halls, Hall A and Hall B.
Hall B, you will start your journey of MBA from here. For every FMS student, this hall is special as they spent half of their 2 years here.The first day at FMS in this hall was the proudest day of my life, feeling a sense of achievement & pride. This hall has seen it all, every emotion of every student, the excitement of the first day, fatigue after long hours, friendly banter during section wars, nervous and anticipated individuals during placements, celebrations after placements and much more.
So, that are the tangible or intangible offerings from this building but that is more than sufficient for us because this place makes us ready for outside world, making us street smart and imbibing us with values of collaboration and collectiveness. Every corner of this place teaches us something and this whole RED BUILDING OF DREAMS completely lives up to above quote "maximum dreams fulfilled per square feet".