"Northern Sky" – Vishaal From IIM Kozhikode Muses About Campus Life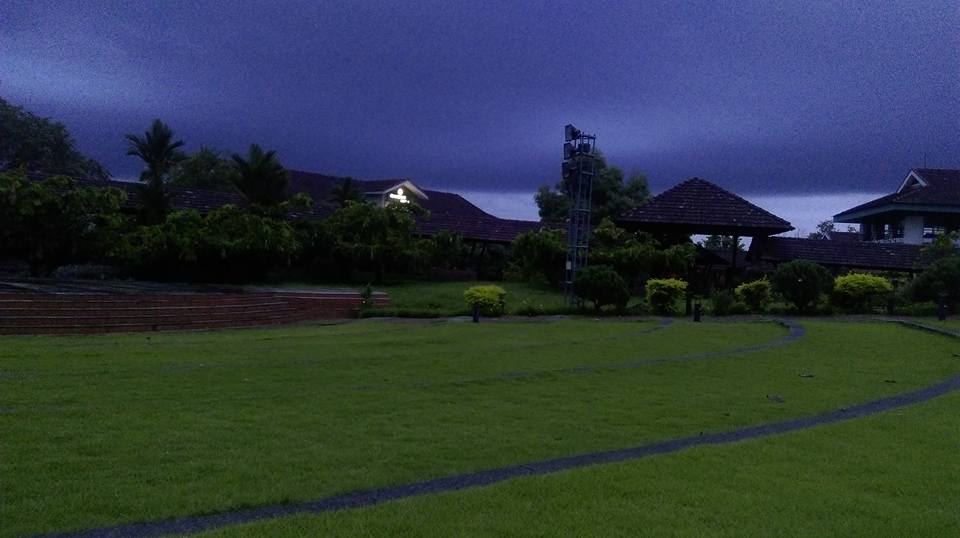 Kozhikode was no less than an island. If you missed your flight in the morning, you had to wait until the next day to take another flight, because there were no outbound flights after 12 noon. The extra day was probably meant to make you reflect – to think if the intangible benefits of taking the next flight outweighed its social and financial costs. It was a well-designed trap. Just like the MBA.
MBA is not about Porter. Or the multifarious two-dimensional matrices. May be Keynes a bit, but most likely Maslow. If you get stuck at one of the levels in the hierarchy and cannot proceed further, you unconsciously end up over-compensating for this absence.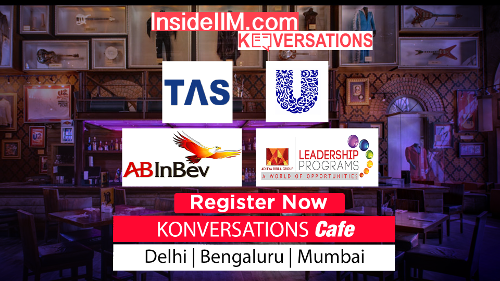 Random thoughts kept him company on a night when everyone else had left. Stars had abandoned the sky, and the breeze was mindful to not disturb the quietude of the night. And sleep – well, sleep had never been a friend. If it had, he wouldn't still be on this island.
The first years were around, but they were busy getting the hang of this phase of life, of life itself. May be that was the easier phase, or at least relatively known. This new one had way too many unknowns. Too funny this new phase was the only constant he had wished for in the last twenty two months. Every single day.
Of this new phase, packing was definitely the hardest part. 700 days' worth of possessions, mercilessly stuffed into cartons just seven. There was a box full of the rudimentary. A medium-sized fragile box, but probably not handled with care. Then a little one that was close to his heart – a collection of prized, bittersweet moments. The heaviest was a big box full of arguments, with mementos from the ones that had been duly won. The ones that were lost lay in someone else's boxes. There was one with all the constant internal strife – boy, was that difficult to move around! The one with the guards stayed at the top of the stack, because they weren't and mustn't ever be let down. The last one was empty – the box of what could've been.
"May be I'll take the one last walk", he wondered, "take one last look", and started to walk.
It was the kind of nights that spun stories. Of free rides and hair-pin bends. Of missed meals and near grade drops. Of credits and debits, and undue glorification. Of the outstanding and the perpetual lust of standing out. It was the kind of nights that witnessed mindless chatter on end, over several rounds of coffee, Northern Sky playing on repeat. The kind of nights that reluctantly gave way to mornings to let sleepy eyes say hello to alluring sunrises.
For the first time on such nights in twenty two months there were no deadlines to meet (or miss), the familiar faces had all gone, the corridors were barren, foxes silent and the moon deep in slumber under a blanket of clouds.
Walking over to his favourite spot, he could see someone from afar. May be somebody he knew. It was too dark to tell. Probably just walk towards and say hello, he thought.
"So you missed your class again today, huh?"
"Yeah. These alarms I tell you, pretty useless."
"I've heard the Prof. is pretty strict."
"Well, story of my life! Let's talk of something else, shall we?"
"Haha, okay! So what kind of music do you like?"
"Oh, well I like James Blunt. In fact, let me play this one…"
The plot was all too familiar. The night knew it too. He couldn't help smiling. Not troubling them was probably the better option. Even better option was to walk back to his room and get a good night's sleep. Lest he wanted to stay back on the island another day. Not that he'd admit, but in his heart of hearts, he wished he could. 
Photo courtesy: Sahil Sharma
---
About the Author: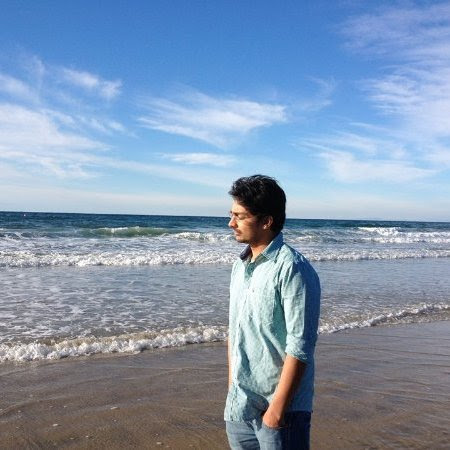 A reticent person by nature, Vishaal Pathak is a second year student in IIM Kozhikode. He loves travelling and writing about things which are abstract and with which people can connect with.