A Nostalgic Journey To Hel(L)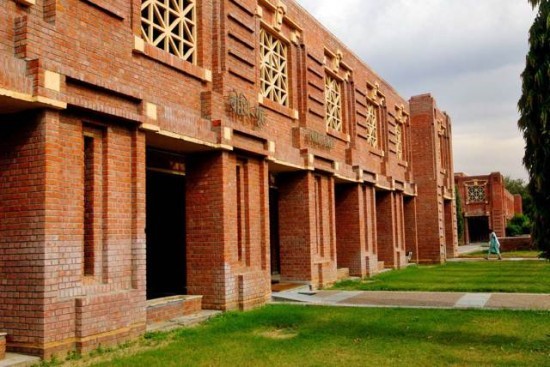 27 years of existence on the planet, 21 years of formal educative experience and 8 years of a personality shaped by independent exposure to the brutal yet gentle world: the time was right and so was the opportunity. The result – IIM Lucknow happened to me.
I am one of those rare species who does not miss going home even after 10-11 months. (P.S. I do love my family, but I know my priorities). However, this time, it was something different. I was happy, yet sad. I was excited, yet apprehensive. And in the midst of the neurological dilemmas of my cerebrum, it was time to see off.
Straight from home, I landed in Lucknow. It was late night when I entered the campus. Despite being drowsy with sleep after travel and exhausted of the heat of the place, I tried to sneak out of the cab to get a view of the campus. Though the darkness did not allow me to do so, I could faintly make out long roads lined with trees and dark lanes through the flashlights of the cab.
Two hectic days of room allotment, registrations, procurement of books and gathering college essentials finally saw me settle down. Finally, I was ready. Ready to begin my journey. A journey, which will have people and connections. A journey with some friends. A journey with may be someone special. A journey of difficult times. A journey with happy moments: some created, some grabbed, some worked for and some appearing all of a sudden. Yes, I was ready for it all.
Since then, I have been on "this" journey for 54 days. Quizzes, assignments and projects have become a part of me. Meeting deadlines have taught me to control my adrenals. Intense competition has given me reasons to enjoy. Low marks have disturbed me. Endless commitments have confused me. Sleepless nights, early morning hunger pangs, birthday celebrations, unending parties, all have had in store, more than I expected. There have been platforms to show my talents. I have made friends. I have developed connections. Seniors have helped me get through the stress. The rains and sunsets in the campus have mesmerised me. I finally did take a stroll in the campus, at 3 am in the morning, but this time not alone. Every moment created has given me reasons to smile. So, "this" journey has now become "my" journey, and I know it will add on with every passing second with surprises.
Now it has been hardly two months, but the persona of the campus has already given me reasons to attach to it more and more. I have 20 more months to go, but I want it to never end. It is already difficult to imagine the convocation day. Although I do not want, but it will come for sure. And that gives me reasons to create endless moments till I am here.
Let there be a 'me', in the aura of Hell,
as I go find my way, with some stories to tell.