'Not The Quintessential "B-school Waali Internship' At Azim Premji Foundation – IIM Lucknow Noida Campus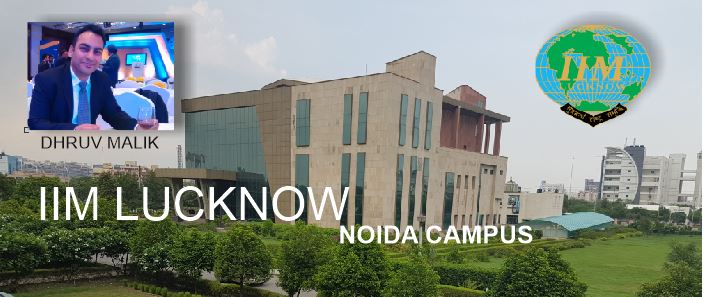 My summer internship with Azim Premji Foundation was by no means the typical MBA internship. Neither was the office your typical glass and concrete abomination of a building. When I started on the 4th of April, 2016, I had difficulty in locating the office because it was like a small green haven at the far end of the massive Wipro Sarjapur campus. From the moment I entered at 8.30 am, I could sense this place was different. In the course of my two month internship, I found out that the people were also quite different.
Azim Premji Foundation (APF) is the brainchild of Mr. Azim Premji, one of the leading philanthropists in India, and the world. He has set aside a significant corpus of his personal wealth as an endowment to support his philanthropic efforts. Thus, an endowment fund was set up to bring in an annuity income to fund various philanthropic activities of APF in the areas of primary education and related development.
I was working on my internship project with the Endowment Investment Group headed by the Chief Endowment Officer of APF. We had a few discussions in the past few months, so I broadly understood that I would be working on renewable power investments. Being a half-MBA in Sustainability, renewable energy was supposed to be bread and butter for me. And having fared pretty well in first year corporate finance, I assumed I would breeze through my internship and also get a taste of the vibrant city of Bengaluru. But assumptions as they say, make an ass of u and me!
By 9.30 am on my first day, I was through with the HR formalities and had my first meeting with the Chief Endowment Officer. He elucidated the broad vision for renewable power and asked me to define the scope of my project since the sector itself is massive with numerous investment opportunities. Thereafter I was asked to meet my mentor, a Principal of the group. I went in and talked for some twenty minutes. Then I went back to my desk and frantically googled for the next two to three hours to make some sense of what had just been discussed! So yes, my assumptions were probably misplaced. From day one I realized that I have to learn a lot and real quick if I were to manage even a five minute conversation in here! Since the team comprised exclusively of industry veterans from the fields of finance and investment banking, I knew I had my work cut out.
The first week was crazy as I was reading through tons of policy documents, renewable power regulations and of course, getting acquainted with a lot of financial concepts and lingo. There were a few more moments like the first day, but the team was really cooperative and encouraged me ask anything, no matter how trivial. Everyone was extremely approachable and guided me through various stages of my project. The same culture seemed to prevail across the foundation, with no closed doors (mostly no doors!), lot of team-work and a calm demeanor in going about their work. These traits were shared by everyone, be it a support staff or a CxO. It seemed like everyone was driven towards an overarching goal rather than their personal ambitions. This culture slowly grew on me and I was always eager to come to the foundation.
The scope of my project and deliverables were finalized in the first week itself. Thereafter, I spent around three weeks on studying Central and State policies in India and also developed an understanding of the power sector at large. This was pretty challenging but the effort was crucial for equipping me to tackle the most exciting part of my project which started from the fourth week. I got the chance to discuss with senior executives from various parts of the renewable energy ecosystem, be it project developers, equipment manufacturers or financiers. This gave me a sense of the due-diligence process wherein you approach the major players in industry who have their skin in the game and ask them all the right questions. These discussions and meetings were an enriching experience, and I also got to work on some of the live projects where I could apply and enhance my learnings!
I reported every week to the Chief Endowment Officer on my progress. His guidance, attention to detail and focus ensured that I had an eye on the big picture, even while working on several disparate ideas simultaneously. This ensured that I was always clear about the key aspects to be covered in the project, and on track to deliver on them. A key learning from such interactions was how you need to crystalize several days of work into one or two pages of actionable information when engaging with business leaders. It is easy to get carried away with your efforts and dump a lot of information which doesn't make sense to those at the top!
My final three weeks were spent on developing a financial model for assessing renewable power investments. We experimented with a lot of policy/technological levers and calibrated the model to different states in India. Other members of the team also helped me out here so that our model was very robust. Unlike the standard excel sheets prepared by every player in the sector, we had an interesting tool at our disposal. The project culminated with an investment proposal that would help in APF's and Wipro's strategy on renewable power in the coming years.
My work was a combination of technology, finance and public policy, which might seem quite taxing or boring to some. But I worked in the Solar and Wind power space, which is no longer emerging but rather booming in India, so a lot to be excited about! The positivity and enthusiasm at the foundation would never let you get bored. Be it an interest rate revision or a state election or the launch of a new car, finance guys get excited about everything. And there is a financial angle to almost anything under the sun, so I thoroughly enjoyed the discussions. The second thing about working at APF was that even in a finance role, you have the satisfaction of generating profits to fund the foundation's work in building a sustainable future for some of the most overlooked rural areas of the country. This is a unique feeling for someone working in the financial sector, which is the most notorious when it comes to accumulating and abusing wealth.
The parting advice from my farewell lunch was also centered on sustainability which Wipro and APF wholeheartedly endorse and practice. Maintaining a sustainable lifestyle, saving before spending and most importantly, following your passion instead of money in choosing your career was all the advice that I got. Simple as it sounds, it is very difficult when put into practice! Most recent MBAs get a significant hike in their pay packages and indulge in an extravagant lifestyle for the sake of keeping appearances. But since there is no end to this madness, we strive for more and more and keep running on the hedonic treadmill. To be happy personally and professionally, it is important to avoid the trap of "buying things we don't need with money we don't have to impress people we don't like!"
There were many more such learnings for me both personally and professionally and I will cherish this internship experience for the rest of my life!
(My apologies to those who got bored reading; you aren't getting your fifteen minutes back. Those who didn't fall asleep and find a calling in doing business in a more sustainable and inclusive way, feel free to hit me up or check out IIM Lucknow's PGP in Sustainable management.)