Nothingness redefined!!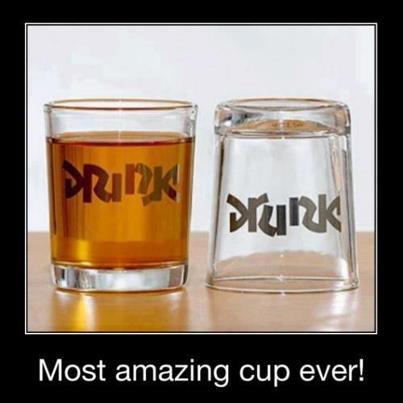 Sometimes I honestly contemplate upon the idea of becoming a writer!  Every next tom, dick and harry from an IIM, pens a book these days. You know, it has become the new 'it' thing, well, old 'it' thing for an IIM grad. When nothing goes my way, I at least write a book and bask in the glory! Please! Give me a break!
I am different though. The idea to write took roots in me, long before the idea of doing an MBA. You know what they say about brand value, equity and et all. But what do I write?Well, of what not! In today's networking-maniac world, where blogs become your rambling backyard, it is not very hard to get my scriptures to the foray!
But there comes the question! What is it that I want to write about? Well, when something of this sort (passion like I suppose) is triggered off, I don't want it being a burden upon me! So it has to be something that never fails to strike at my chord of  curiosity! That I never grow weary of it!
Another aspect would be to hold the attention of my reader! Well, simple to say, but not very easy to practice! For, I want not the repute of being a nonsense writer, neither am I here to preach something which I hardly think of following! A pretty simple language makes it a piece qualifying for printing in "Learn English- Grade 3" textbooks for school, while a bombastic language would acquire me as much credits as the ancient Greats! Well, just because I hope to adorn my language, in a couple of twisted statements, it doesn't stop me from being this average twenty-something 'gal', who feels like writing and reading stuff that's of MY AGE! ( Read 'crap'!)! Having said that, neither would I be up for "Time management- crack the nut" nor "The Ramblings of a nut case- Sequel"! Hey but sure that serves to be a fancy title!! 😉
As I go on about this, I think I could qualify as a decent "paragraph" writer at the least! Lols, there exists nothing of that sort as of now, but when test matches could become  T20s, then essays could simply crunch down to  mere paragraphs! Innovation?, nah, laziness!! Because I wonder if I, in first place, would have the patience to pen down such a piece and re-read it ( doesn't it suck to read your own thoughts again, they freak me off yar!), let alone hope for the million masses( hyperbole- an author's discretion- put you index finger down now I say) to at least stumble upon it! (See, it's your fate!) 😛
If any of these above said things ever caught your attention, and made you wonder, "Well, not bad she could at least hold me on so long to have read this uptill now", yar, I pure bloodedly put you to use! A fake gimmick to simply make you read something and wonder, "Wait a sec, what is this all about!!" So hey you Socrates-like thinker "Hail your soul for long, for today it is an art to speak nothing while I make you feel, ohhhh, yar  "She speaks substance!!" 😀
P.S: Not for the purview of my English professor, for she would murder me for the brutal assassination, homicide and genocide( WTH am I blabbering! 😛 ) of the language!!
I am Nivetha, a passionate individual whose zest for learning more keeps me going. I love to write, debate and orate. I love economics and wish to pursue it further. Currently, I am a 4th year student of the integrated program in management at IIM-Indore.