"At this stage, revision and mental preparation is key. Don't overwork now!" – ARKS Srinivas on CAT 2014 Strategy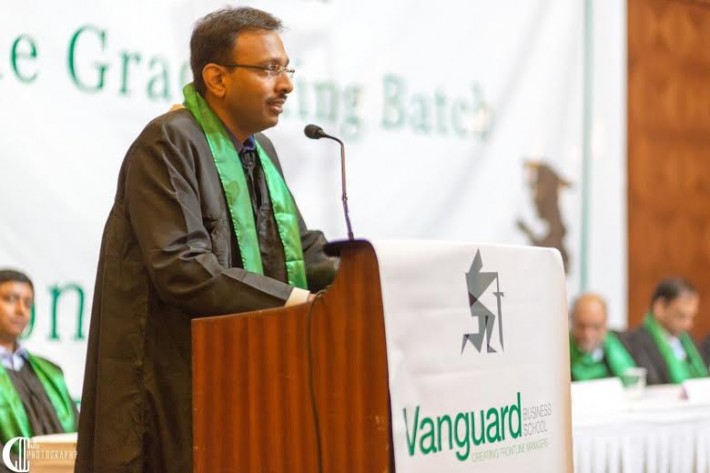 Akshay Joseph Sir, can I crack XAT in 2 months? What should be the preparation strategy? I have almost completed the TIME material.
ARKS Srinivas The basics are the same for XAT. If you have prepared thoroughly for CAT, 2 months is enough for supplementary preparation for XAT, i.e. areas like Decision making.
Daya Yadav Sir, plan for these remaining days?
ARKS Srinivas Very few days left for CAT. Now revision is the key, try to revise good model Qs that you have solved earlier, discuss questions with friends, etc. But the key now is mental preparation, keep healthy, sleep regularly,  try meditation to calm down, don't over work now.
Daya Yadav Sir what is your guess about paper after seeing mock CAT paper? I mean they have used problems from 2004 to 2008 cat so whether level will be of that or different.
ARKS Srinivas The Mock paper is only for us to get used to the interface. They have given past Qs because it is pointless to make new Qs only for a Mock. Don't read anything from the mock about what Q types can come or what will be the level of difficulty.
Daya Yadav Ok sir. Considering I still face problem in verbal section (leaving LR, I am doing good with it) what should I do and what should be my strategy in paper?
ARKS Srinivas VA – Max attempts in 20 min. 30 min each for RC and LA (+/- 5 min) with 5 min as buffer. Make sure logical Qs like PJ, PC, FIB are ok as grammar can be tricky.
Akshay Joseph How is TISS compared to XLRI for HRM?
ARKS Srinivas While TISS is very good, given that XLRI unlike TISS is a full fledged B-school, I would rate it higher. However anyone interested in HR should apply to both and we will worry about which is better when you have two offer letters in hand! 
Shashi Subramaniam Sir, I was not able to give enough mocks. Now I am missing cutoffs in the few Mocks that I've given. Percentiles are like 90 or there about. What should I do?
ARKS Srinivas Don't worry about the past. Take 2 mocks a week from now. More important analyse your performance in detail and fine tune your approach. The analysis should help you plan your time better and to select Qs better.
Vineet Goyal Sir, I am scoring around 100 marks in mocks. What can I do at this stage to push marks further?
ARKS Srinivas Small specific improvements can be targeted.
1. Can select Qs better, avoid diff Qs, pick the easy ones.
2. Understand the nature of mistakes you are making.
3. Add/Subtract the time allotted to each section/sub section.
Vineet Goyal 120 + marks can probably get us what percentile? As per your observation of CAT over years.
ARKS Srinivas Given that this is new pattern, i can only make an educated guess. probably 90-95%ile.
Dhruvduggal Duggal Sir what to do in just 15 days?
ARKS Srinivas  Last 15 days. 1) Revise good model Qs. If you have friends prep for CAT, you can share and discuss good model Qs. 2) Do net based reading from good websites. 3) Read vocal books like Wilfred Funk and Norman Lewis. 4) Keep calm mentally, don't over tire yourself, watch a movie etc to chill.
Confused Aspirant Sir, can you give some suggestions to better my reading skills? for eg. books, sites etc.
ARKS Srinivas Some good sites to read articles: The economist, New York Times, Swarjyamag.com, Firstpost etc
Vineet Jain Hello sir. Could you please suggest some good websites for reading up on Communism/Totalitarianism and Science&Technology/Research&Development as per difficulty level of CAT RCs?
ARKS Srinivas Economist and Swarajya Magazine is right wing, MISES Institute is extreme rightwing. Frontline, EPW and Hindu are leftwing so you can get both points of view
Pratap Singh Rathore Sorry Sir, this is not about CAT. My CMAT score is 194, 92 percentile. Should I apply for colleges like Alliance University and other colleges which take admission through CMAT or should I wait for CAT results. Some of the colleges have last date to apply this month.
ARKS Srinivas I always advise my students to take MAT/CMAT after CAT to avoid exactly this problem. If you go for interviews now, you may get an offer before CAT results, How can you decide in such case. Right now you can apply for 2-3 Good B-schools, but should try to avoid a joining decision till CAT results at least,
Pratap Singh Rathore Thanks Sir, Can you name the institutions which I shall apply?
ARKS Srinivas Don't think Alliance is worth it in terms of ROI given cost of over 12 lakhs
Ipsita Priyadarshini Sir I am not good with vocab intensive Qs so in section 2 I mostly depend on LR Qs but whenever I fail to solve LR set I do horrible in 2nd section my strategy is 3 LR set 1 or 2 RC's and around 12 other non vocab Qs. But with this my score is never consistent please suggest what should be my strategies to get 85 percentile in this section. My total attempt is 50 Qs and I m aiming 97 percentile.
ARKS Srinivas First, Parajumbles and Para completion are more logical than Vocab intensive. So at least some marks can be scored. For one word usage Qs, you can revise phrasal verbs online. Also since last 15 days is for revision, you can try to read a couple of good vocal books now. The advantage of Vocal Qs like FIB is that you can answer in less than a min
Ipsita Priyadarshini But Isn't it too late to start on mugging up vocab books? Plus there is no comprehensive list for phrasal verbs. I have started many times to read and memorize. But then I fail to get it correct in mock cats. Can you suggest me source for most important words for CAT and phrasal verb.
ARKS Srinivas It's not about mugging up, just go through the books and solve some excesses, whatever you remember would be helpful. There is small book on Phrasal verbs, quite reasonable Oxford publications I think, available online.