From Nowhere To Yale – Not Your Regular B.Tech + MBA
It was March 2017, when Aradhya Sethiya received admission acceptance offer from Yale University for their L.L.M. program, which is considered to be best in the world. He also received an admission offer from Oxford and Cambridge for the same course. In May-June 2017, he became the recipient of prestigious 'Inlaks Scholarship' which is awarded to around ten students from India every year for studying in top universities abroad. Former Inlaks Scholars have been who's who of the country. All his expenses including tuition fee, living, airfare, visa, etc. are covered under this scholarship. Shivraj Singh Chouhan, CM of Madhya Pradesh, invited him to meet when he came to know about his achievement.
From nowhere to Yale in seven years wasn't a cakewalk, reflecting on his journey which started back in 2009 from a small sleepy town 'Jaora' in Western M.P., when he was in 10th class. One would find it very difficult to locate Jaora on the map of India.  In a small town like Jaora, or even for the fact many tiers 2-3 cities in India, Engineering and C.A. were the only two career options people knew about at that time. Bright students were expected to prepare for IIT entrance or CPT (CA Entrance).  Aradhya has always been a very bright student bagging highest marks in the exams, winning debates & essay competitions. People around him constantly asked about CPT or IIT, which entrance are you going to prepare for, once you are done with 10th.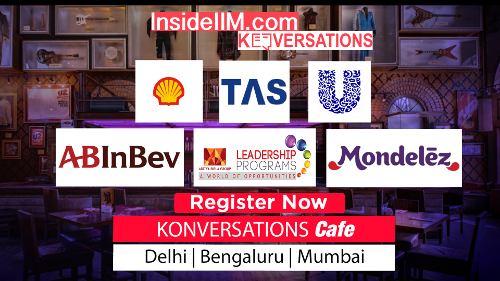 He was made of a different mettle. In a country where people do engineering first and then follow their interest, he took the courage to break the stereotypes. It was the time when 3 Idiots was released. It introduced students to a courageous thought of pursuing passion and breaking stereotypes; few acted upon it. He was always interested in social science subjects; fascinated by civics, political discussions, general knowledge, current affairs. He had a very keen interest in language and literature.  Internet was a new thing in the town those days; he somehow managed to google about stream his interests aligned with post 10th standard. Humanities stream matched his interests.  His choice of stream met with stiff resistance from elders, family, friends, and relatives. Also, there was no school in the town which took humanities seriously as it was, in that environment, considered to be the choice of students who are not good at studies or scored very low percentage in 10th exams.
At one instance somebody told him "Arts hi padhna hai na, local school mai admission le lo, usme padhne jaisa hota hi kya hai", phrases like "Abhi sirf sapne dekh rha hai, 10 din mai akkal thikane aajayegi" became very common. But he had already made up his mind to challenge the stereotypes around and follow what he considered his passion.
Our boy, who had courage, somehow got to know about DPS RK Puram. The school had an excellent humanities department, a perfect place to spend last two years of school. This small town boy had an outstanding ground connect, as he puts in his words, in a small town, local "political and social events occupy the centre-stage of everyone's life, somehow they affect everyone. Similarly, government and public authorities play an important role in impacting people's lives. It's slightly different in bigger towns, politics is slightly impersonal." Although his struggle began pretty soon, students with very good schooling background, excellent language command were his classmates. DPS expected that students have laudable language skills and need to learn the concepts. However, the English-medium school in which he studied till 10th was barely English compared to the likes of DPS. He took this as a challenge, burned the midnight oil to perfect his skills by reading each and everything relevant, he can.
In this very competitive environment, he was again faced with a question, what after schooling? Economics, Law or something else? This is where he started connecting dots with his interests. When he was barely 16, we wanted to be the change he wishes to see. He realised that any significant change in social, political or business sphere in India could be enacted only with the help of law. This is how he realised his career interest.
With all the hard work he could put, he wrote CLAT and scored AIR-9. Probably the only student from Western Madhya Pradesh to achieve this feat. His success was reported in all the major newspapers.
NLSIU Bangalore, considered to be one of the best law schools in Asia, gave admission to Aradhya. It was exactly the place where a person like him wanted to be. This place taught him to unlearn several assumptions that were earlier ingrained in him. He developed an ability to question the accepted norms, isn't it what a good lawyer should do? It was a place for conversation, debate and challenging the conventions. His love for debate won him a place to speak in the NLS Union Debate multiple times along with the like of Mr. Ram Jethmalani. Unlike a lot of other courses, theory and research makes the backbone of Law and is highly respected in the top legal circles. To be published in reputed journals is the dream of any law student, Aradhya did it more than 12 times in his college, Harvard Law & Oxford Law were on the list.
He would be the youngest in the batch of LLM 2017-18 at Yale. His life goal remains to make an impression on the public policy in India not just become a regular lawyer.
While he has an ocean of opportunities and things to do, three words can summarise his incredible journey: Passion, Courage, Ambition.