O Sweet Hel(L)….Life At IIM Lucknow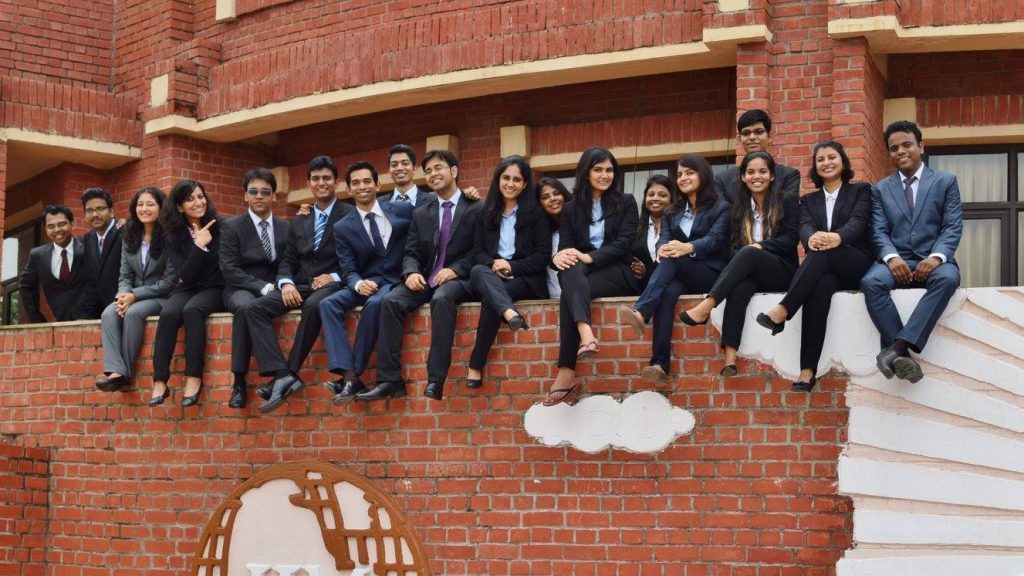 Here I was in the sweltering heat of Lucknow in a grand campus with buzzing first years all anxious to register themselves as students of this glorious institution called IIM Lucknow. We'd all heard innovative tales around why this place was called Hell. I imagined the heat was reason no.1 but I was soon to be proven wrong. There's no one thing that can summarize my first trimester at IIML rather a collage of memories which'll stay with my for the rest of my life. There has been learning abound through curriculum, professors, seniors, projects, surveys, alumni interactions, inter-section competitions, committees and what not. What IIML has really taught me is the importance of time, something that we thought we were so good at but then we were pushed and pushed a bit more and even further till the point where we realised what it actually meant.
However taxing it might be on you, the competitive environment doesn't bog you down, rather it pushes you to achieve more than your capabilities and dream bigger. Your fellow students are always willing to help you in whatever way possible. I've been privilged to be in the company of some really talented people from all walks of life, singers, dancers, fluitists, painters, dabaters, sportsmen, gamers, photographers, yoga teachers, beatboxers..the list goes on. The highlight during our first trimester together has definitely been the bond among students created by Camaraderie, the inter-section wars. It had slogans, viral facebook posts, all night dance practice sessions, informants in the opposing camp, frentic quizzing and what not, but there was never any bad blood. I was particularly lucky to have been a part of Alumni Committee at IIM Lucknow. The interactions I've had over our esteemed alumni have certainly been thought provoking. What surprised me most was their zeal to learn from students, being such stalwarts of the industry themselves. They are so fond of thier professors that every time an alum comes on campus he or she doesn't leave without meeting their favourite profs. Their humility is truly awe-inspiring.
Being a residential campus you can always see people hanging out at their favourite spots. Amul is one such fantastic place which is where you go to simply chill and relax after a day of classes and an evening slogging it out in the library for the project that you're doing. The best part is you even get delivery at your hostel room and what a blessing that is!!! The campus in itself is so beautiful and you'll occasionally find peacocks flying around, yes they do climb up the trees quite swiftly. It's a party for the photographers, at least for those who manage to get up early enough to catch nature in its full bloom. And I've not even seen the campus in the winters which from what I've heard from seniors, is really gonna be something.
Life at IIML is like a boxing match with punches flying around, you land some, you get hit by some. Round one is over but the adrenaline is at its peak. There are plenty of things to look forward to in the next trimester and I hope to share my experiences of this fantastic journey. Finally I would like to borrow a line Arunabh Kumar's Yogi bhaiya says to Saurabh Mandal in TVF Pitchers and modify it to say this to IIML , " Tu Hel(L) hai, bohot pareshan karta hai, kabhi aaram nahi karne deta, gussa aata hai tujhpe kabhi kabhi….par tu MERA hel(L) hai ".