Of Advertising, Social Media And Everything MICAN – An Interview With Associate Professor, MICA – Dr. Falguni Vasavada-Oza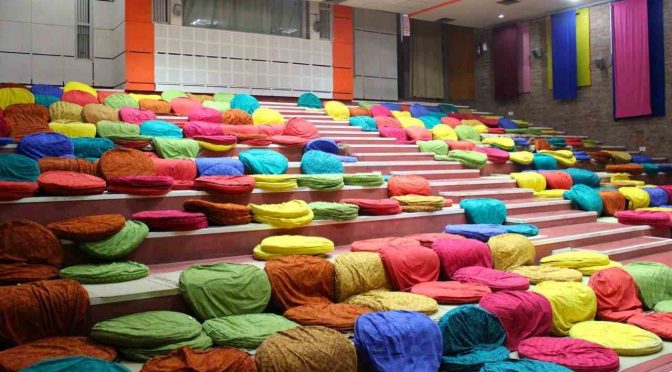 Dr. Falguni Vasavada-Oza is a double gold medalist working as an Associate Professor, Marketing Area and the Chairperson of Online Programmes at MICA. Prior to MICA, she has worked with the MBA Department of Saurashtra University and Christ College. Currently, she is working on Advertising and IMC, Account Planning, Social Media Insights, Youth as Consumers, Portrayals in Advertising, Content Analysis of Commercials and Public Relations.
She holds a Bachelors and Masters degree in Business Administration and a Ph.D. in Advertising.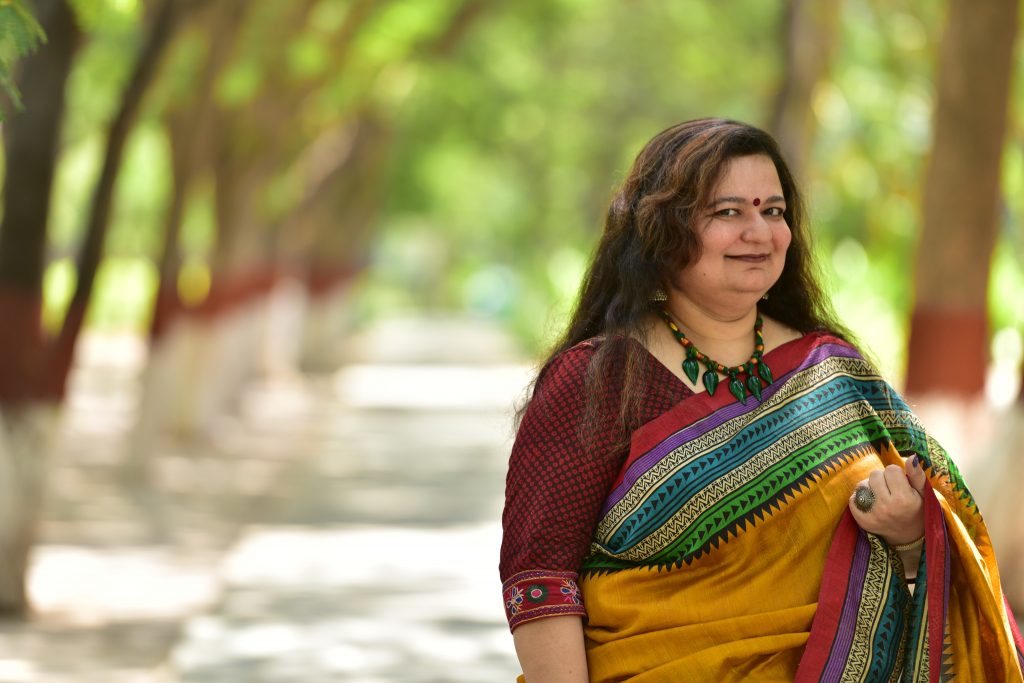 How has advertising and MICA evolved in the last decade?
Advertising has evolved in the last decade as there have been many changes in the marketing environment. Consumer demographics, digital technology, internet penetration and many such factors have resulted in the role of advertising being seen differently. Advertising as a form of brand communication no longer tries to sell a product but rather focuses on storytelling that can help differentiate a brand and engage the consumer. Advertising has gone from mass media to digital and social media so the outlets of execution have changed. Print and Television still dominate in terms of media spends but digital is slowly and strongly growing. Advertising has also seen new players in the last decade in the form of real estate, hospitality sector, political parties and so on. Digital has surely been the game changer and has allowed brands to experiment with storytelling and creativity.
MICA too has evolved over the years because it's an institution built on the philosophy of standing true to the needs of the industry and as a school it aims at producing leaders. From an advertising institute, MICA today is all about Strategic Marketing and  Communication. MICA has evolved in terms of its courses and curriculum that keeps our students ahead of the rest and in sync with the requirements of the industry.
How does MICA keep up with this changing landscape?
MICA is sensitive to the context and hence content. MICA regularly interacts with industry and alumni to understand how the industry and skill sets are changing. MICA was the first school in this country to offer a specialisation in Digital Communication. So the first way in which we keep up with the changing landscape is through a robust curriculum that evolves with time. Secondly, we launch programs keeping in mind the changing landscape. For example, Online programs for working professionals were launched a decade ago as a solution to the problem of skill enhancement while on the job. Thirdly, there are initiatives and systems in place that guarantee a periodic and ongoing discussion with industry leaders in the form of MLS (MICA Leadership Series) where we invite leaders to share their experiences with our students or Alumni Meets or Live Case Partnership with industry or Joint Research Projects or MICAMINDS where students act as consultants for industry cases and so on. Our students also win popular industry led competitions like Mahindra War Room which in a way gives us a lot of feedback on our courses and curriculum.
What has been some of the latest work in the content/advertising space done by MICANs that you have really liked?
Oh, so many! This is a difficult question as I cannot pen down all. Our students from PGPCM and CCC program are spread across brands, agencies and digital and hence there is a lot of good work that comes out where one MICAn would have contributed. There are ad films, feature films, digital campaigns, activations, events that MICAns have been a part of. I would like to mention here about those MICAns who take the difficult road rather than the one that was planned for them. So there are MICAns who are filmmakers, authors, travel consultants, mountaineering experts, artists and the list goes on! It is the MICA grounding that enables them to think differently and inculcates in them a passion to dream and a process to follow the dream and a business sense to make the same dream viable for them to exist! We are proud of the fact that MICA is all about People and their Stories. However, some great work from brands like Sprite, Cadbury, Asian Paints and such have MICAns working in strategy, creative and media teams.
Aspirants are often confused what a student out of a business school would do at an advertising agency or a content company. Can you elaborate on that?
MICA has specialisations in areas of Advertising and Branding, Digital, Marketing Analytics, Media and Entertainment and so on. So students passing out from MICA have a strong business, communication and marketing foundation and they are specialists in fields just mentioned. Students out of MICA work in account planning/strategy/client servicing/research/consumer insight mining/audience measurement/media planning/media measurement/analytics and such areas of advertising, media and content.
You have built quite a following on social media. Can you give some tips on how to build a personal brand on social media in today's times?
Yes. Social Media is the world that I love to live in. I have invested serious efforts in growing on these platforms. Social media is a dynamic world and conversation led so users need to understand this. Some quick tips to grow on Social Media are:
Be active and post regularly because these platforms are live ones
Social media is all about conversations so respond and react to posts in real time
Be true to your personality and carry forward the same on social as well. Authenticity and genuineness rocks
Actively take part in discussion forums and twitter chats to expand your network and knowledge
The world loves video and visuals so post pictures, videos and go live when possible
'This is a Promoted Feature'