of Scorecard and Achievements- Alternative Marvericks
10:26 PM, Jan 22, 2012
It was out – the CAT results.  Rehaan was nervous, mentally picturing himself undergoing the rigorous hours of preparation, the hundreds of mock CATs he had given – the past few months flashed in front of his mind's eyes – he was almost begging the gods to reward him for his efforts. The computer screen prompted him to enter his CAT ID number. With trembling fingers, the 22 year old gingerly typed in the digits. With a prayer on his lips, he pressed "Enter"…
How many of us have been this situation before? How many of us have felt that searing agony of wanting something so badly that it occupies our every waking thought?  How many of us have equated our own self-worth with a scorecard?
Scorecards – they have defined us since we have been kids.  From report cards in school, to marks-sheets in college, from dance show competitions on television to appraisals at office – scorecards have defined us. All of us want to excel here, all of us want to progress from one type of scorecard to another – that is how we are able to measure our progress in life. Society measures us based on our scorecards.
Imagine there were no scorecards -no way to know who scored what in which subject.  In such situations, the biggest difficulty everyone faces is the absence of a baseline – an average score to measure one's own performance. When you do not know the average score/ grade, you lose the ability to relatively measure your efforts.  Averages and medians determine our responses. If the average increment in salaries at office is 12%, you will be happy if your increment is 20%. It does not matter if you believed that you deserved at least a 25% hike.  Averages distort our view of reality.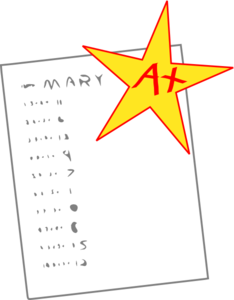 Scorecards reflect this distorted reality. It forces you to compete with others.  Here is an alternate view point – Compete with just yourself.  Let no scorecard determine your real worth.  Look at history's examples. The best innovators (Apple), the fiercest athletes ( Schumacher, Usain Bolt),  the toughest adventurers ( Ralph Waldo Emerson, George Mallory) and the sharpest  business minds (Warren Buffet, Richard Branson) compete to better themselves. They don't fret on what others were doing. They competed with themselves, to push their boundaries further.  And then something magical happens – They start enjoying themselves!!  They enjoy the pressure; they looked forward to pushing themselves to the limits…
Forget scorecards to see cut-offs. Use scorecards to see your own progress.  Focus on yourself.  Compete with yourself – push yourself to the limits. Stop getting stressed with the media hype of competing in one of the toughest entrance exams in the world. Your business is not to compete with others – but to compete with yourself and push yourselves to perform at your best.  Nothing more is asked… Nothing more is expected.
Once you get in this groove, you will find that you will not pay too much attention to the cut-offs.  Cut-offs are just an extension and a derivative of average scores.  You will realize how much enjoyable the whole process is.  Nobody knows your mind better than you do. Competing with your own performance in each mock exam, your aim will be to better your past performances. It might be slow at first. But small improvements will begin to add up eventually. You will not be scared of attempting, say, geometry questions, just because everybody else finds it difficult as well.  You will find yourself enjoying the whole process of unlearning and learning..
At the end of it, you would have changed the rules of the game. You don't need to let a scorecard dictate terms to you. You are the true master of your own destiny and you would decide how to play the game…
Rehaan's scorecard came on the screen – it said he had scored 93% in Quants, 85% in Verbal and 98% in Data Interpretation.. Overall score – 98.95 percentile.  He would just miss the cut-off for the IIMs call.  But he was dancing with elation and jumping with joy.  You see, a year ago, he had scored single digit percentiles in the CAT … For him, the journey from 9% to 98% was good enough.. He didn't need to compete with anyone.. He was happy with own performance… That was enough… He did his best and gave it his best shot. The score was not important because the score was just a destination- the real fun was in the journey…
– Raheel Shah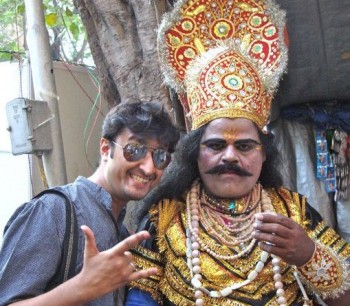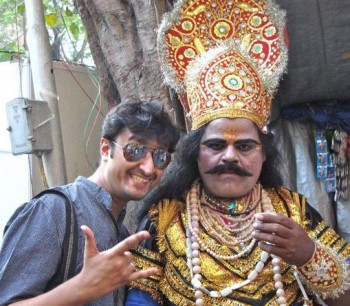 About Alternative Mavericks
"Alternative Mavericks", weaves different stories to present unconventional view points which challenge the readers to not accept everything at face value. It is not enough to point out problems and crib about them.  The column invites the readers to come up with out-of-the-box solutions to everyday problems
Add Raheel to your Canvas by going to raheel.insideiim.com
Read everything about IIM Ahmedabad here
For High Quality Interview Preparations
Final Frontier with Deepali Naair 2014-High Quality Interview Training
Online Interview Training with IIM Alumni-via-Skype Hangout/Telephone-2014
GD Monday Week 5: Rapists should be given Capital Punishment