Often When We Refer To Diversity, We Simply Mean – 'Male Female Ratio'. We Are Missing The Bigger Picture.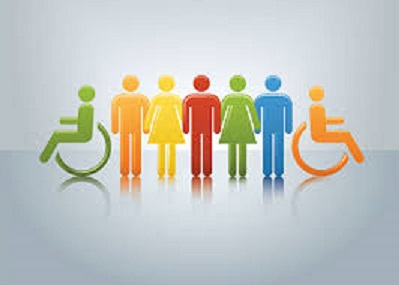 Diversity is the new buzz word in HR these days. Over the last few years, companies are working hard to create and maintain diversity within their teams.
However, while many organizations are focusing on creating diverse teams, many have not yet figured out how to make the environment inclusive—that is, create an atmosphere in which all people feel valued and respected and have access to the same opportunities. Therein lies the problem!
Often when we refer to diversity, we simply mean the male: female ratio. While that does constitute an important aspect of diversity, we are missing the bigger picture.
True to form, having a healthy mix of males and females brings in variety in perspective, thought and execution. Having women in the board has proved to be a turning point for many companies and women are breaking glass ceilings and reaching higher levels each year.
However, going beyond gender mix, we need to have a healthy mix of cultures, religions, race, LGBTs etc.  Specially challenged individuals have proved an asset to many an organization time and again. Employee teams with diverse talents will naturally out beat other teams and have higher productivity. While our product or service caters to a whole range of very diverse customers, it is important that as an organization we mirror our customers, to better understand their needs and preferences.
Team members also stand to benefit from the experience and skills of others. New ideas are developed, new perspectives sought, old ways challenged.
While we've long known that gender, race, and cultural diversity create better organizations, the newest addition to diversity is all about the mental makeup.
Employees bring different cultures, backgrounds, and personalities to the table – and those differences shape how they think. Some are analytical thinkers, while others thrive in creative zones. Some are detail oriented, and others love spontaneity. By mixing up the types of thinkers in the workplace, companies can stimulate creativity, spur insight, and increase efficiency.
Having a diverse mix of employees in a company helps guard against 'groupthink', a dangerous tendency in groups to focus first and foremost on group conformity, often at the expense of making good decisions. Diversity brings loads of benefits such as higher customer delight, better market position, faster decision making, and a visibly strong bottom line.
Diversity initiatives reduce social discrimination and encourage people to recognize and respect differences in cultures thus reducing workplace tension and isolation
As HR, we need to build a comprehensive plan for advancing diversity and inclusion. We should devise in-house training programs where employees are taught the importance of diversity and focus on respect of colleagues from different backgrounds, cultures or specially challenged. The talent acquisition team should make conscious efforts to source and hire across genders, race, demographics, personalities and preferences
Once a good diversity program has been developed by HR, the next important step is to focus on Inclusion. Diversity alone is not enough. Diversity and Inclusion are two sides of the same coin. Having one without the other is pointless. Valuing the employee for his diverse talent, skill, personality is called Inclusion, which is even more important. Minority employees want to experience the same sense of belonging that the majority does to the group. He / she knows when he/she is valued and for what. Hiring female employees is not enough. Making provisions for maternity leave, policies for working mothers, women returning back for a second career, bring in the Inclusivity angle. E.g. day care facilities, Flexi timings, night drops, sanitary napkins in the washroom etc. or where specially abled are concerned designing the work place in a manner friendly to them, entrances and exits, desktops, washroom facilities etc. would reinforce your commitment to Diversity & Inclusivity.
When employees feel valued, they are more likely to be engaged putting forth their best efforts on the company's behalf.  An employee is quick to differentiate a culture of inclusion from one of exclusion. This is precisely why embracing a diverse workplace is important.
Reference: https://hbr.org/2014/06/diversity-is-useless-without-inclusivity/
——–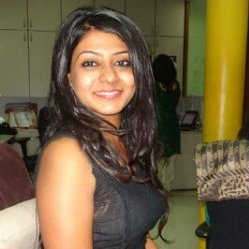 The author is an alumna of Goa Institute of Management and currently working with Citi Bank as an HR Generalist. She has also worked with The Times Group.