On Arnab Goswami, Republic TV, Business Models And More – Strategy With RS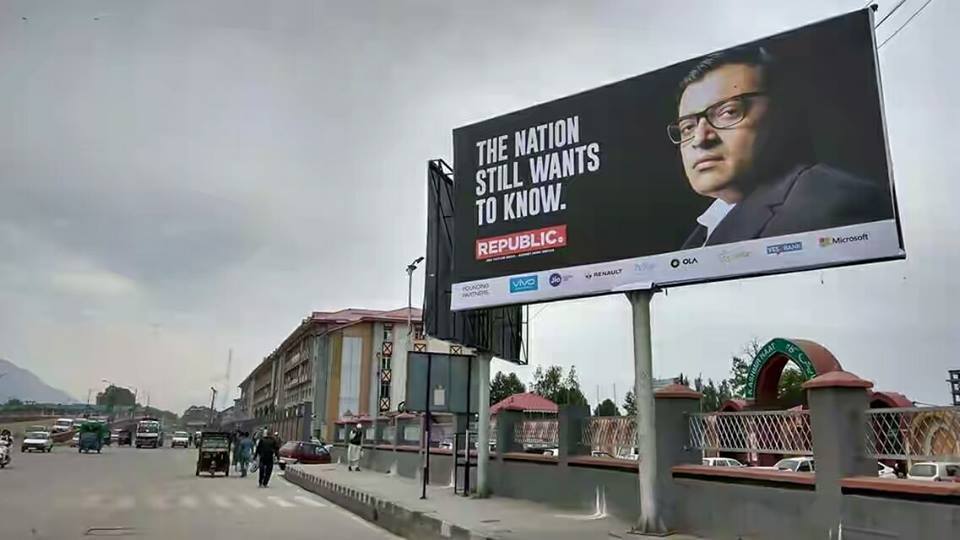 Arnab is back!
This is what I feel about him and RepublicTV.
1. Content Strategy: In one word – controversy. It was launched by airing a taped telephonic conversation between a politician and a 'bahubali'. It followed this by focusing on Arvind Kejriwal's scandal!
2. Business Model: To understand that, let us understand how Google makes money?
By making 'search' free.
Therefore a majority of us are on Google platform. Once we are on board, Google puts the digital fence around us. Any advertiser who wishes to speak to us, have to pay 'toll' to Google.
Republic TV too seems to be inspired by Google's strategy. It is free to air channel and with Arnab leading the team they are bound to get viewers – who love his brand of journalism – to come on board Republic TV platform. And then Republic TV will put a digital ring around its viewers and charge advertisers 'fees' to speak to them!
3. Competitor's Reaction: Take India Today. It seems to have come out with a guerilla advertising campaign by putting upholding next to Republic TV holding a headline – 'Anjana – reached and waiting.'
What purpose has India Today campaign served except to give more publicity to Republic TV – something that it would not want…
Or take Times Now. It threatened Arnab with legal action if it used the phrase – 'nation wants to know …'.
Result – Arnab and Republic TV got free publicity even before it was launched!
Competitors, by putting roadblocks for Arnab and Republic TV, inadvertently end up giving more publicity to the new channel.
Bottom line: Great businesses are built by focusing on the customers, not competitors and spending every rupee to ensure customers are satisfied!
4. Marketing strategy: Republic TV is attempting to own 'red' colour. If it succeeds then, research seems to indicate that it will improve its brand recognition by up to 70%. How? Take this test: If you were out in sun and feeling very thirsty and you see a red colour – which brand will come to your mind – chances are Coca-Cola. Why? Because of overtime, through its various marketing activity, Coca-Cola owns colour 'red' in our mind – so much so that whenever we see red colour and are thirsty we are likely to remember Coca-Cola!
5. Digital Platform: Republic is not merely a TV channel but an eco-system which will leverage the digital platform like– Twitter, Facebook, etc to gain traction among its viewers.
6. The Risk to Republic: It suffers from the same risk a Times Now. This channel is built around Arnab. God forbid if something happened to him, then Republic TV will face the same crisis that Times Now is facing to rebuild itself. In my opinion, Republic TV should create more Arnab so that it is not dependent on just one!
7. On the front-page advertisement in Mint (today's edition) as well as in hoarding campaign, Arnab has a black mole (kaala tika) on his forehead. I think it is nature's gift to ensure that this time, 'Arnab ko nazar na lag jaya…'
Do you agree with my analysis? Do share your perspective on Republic TV.
——————-
About the Author: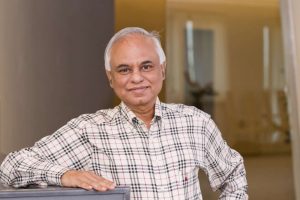 In this series, Rajesh Srivastava, Business Strategist and Visiting Faculty at IIM Indore gives you a regular dose of strategy case studies to help you think and keep you one step ahead as a professional as compared to your peers. Rajesh is an alumnus of IIM Bangalore and IIT Kanpur and has over 2 decades of experience in the FMCG industry. All previous Strategy with RS posts can be found here.