On Start Ups, CSR And The New Young India – Dr Venkatesh Murthy – IIM Rohtak
Dr. Venkatesh Murthy is a faculty in the area of Business Environment at IIM Rohtak. He holds a doctoral degree in the area of Social Sciences from Tata Institute of Social Sciences (TISS) Mumbai. His research work includes various domains in Social Sciences, Corporate Social Responsibility, Small Family Business, and Institutional Economics. At present, some of his research work is under review with the national and international journals. He also teaches kids from underprivileged section of society and is soon getting an educational institute registered for them. He likes cycling, swimming and reading. Below are some excerpts form his interview.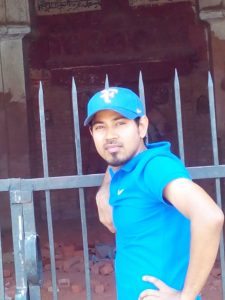 Recently, there have been discussions on whether tech start-ups are just a bubble. Your thoughts on the same.
There is certainly a threat to existing traditional businesses from the startups. For example, Kishore Biyani of Future Group has dismissed the rise of e-commerce companies like Flipkart and Snapdeal in India as a bubble. However, if the history of 150 years is anything to go by, the world has been redefined by new technologies time and again. Be it the invention of the spinning machine, personal computers, or mobile phones, the world has changed for the better. The nay-sayers have always been there. So the startups are here to stay and will transform the way we live, communicate, buy, travel et al. In fact, they will spur these changes in the traditional businesses as well.
There has been a simultaneous rise in e-commerce based businesses and growth of the spirit of entrepreneurship in India. According to you, is there a relation between the two?
I think entrepreneurship is a bigger phenomenon and e-commerce is at the forefront of various emerging sectors in the blooming startup environment. India is home to one of the biggest startup ecosystems in the world today.  This shift is driven majorly by easing of regulatory constraints and coming together of individuals to explore new avenues in fields such as agriculture and manufacturing. And e-commerce certainly, at present, is acting as the prime mover, however, there is no guarantee that it would remain the same in future as well.
India is experiencing many societal changes—the changing role of women, increased individualism, the differing role of family, national pride, etc. How should organisations capitalise on these changes?
Societal change and Industrial transformation, in a way, go hand-in-hand. Every time the behaviour and expectations of the society change, there will be a new technology coming up in tune with the new societal norms.
Corporates have a big role to play when it comes to changing gender roles. This is one field where corporates should indeed take the lead and bring about the long overdue societal change. To make meaningful strides in this direction, equal pay is not enough and policies should be made while keeping the needs of both the genders in mind. And it is high time that corporates take a more inclusive approach when it comes to dealing with certain sections of the society that have traditionally been exploited. Aesthetics can, and should, make way for talent and the most deserving candidate should be given the chance even if his ornamental skills are not that polished.
Despite achieving all-round growth since Independence, there still exists certain sections of society which have remained relatively untouched by development, tribes living in the forests of central India come foremost on this count. How do you suggest to bring the benefits of modernization to these people without them feeling that they are being exploited?
It's very simple. I've been saying it for all these years and then with our own little attempt at IIM Rohtak have also been trying to do this- education is the only weapon through which the discriminatory treatment and categorization of people can be eliminated. The programmes that are already in place have not been quite successful, especially when it comes to the quality of education imparted. This is where I would say that civil society organisations have a huge role to play, provided they have the access to proper resources. Corporates can also play an important role here by diverting their CSR resources towards funding education and by striking alliances with NGOs that promote education. This will break the entire vault of the isolated segment called underprivileged and deprived segment. Education not only gives a sense of liberation but also enables one to take important decisions.
The tribal people of Central India have been caught between two systems, the state and the Maoists, and unfortunately, they are being exploited by both. The Government must reach out to them, and one way of doing that is by providing them access to proper education and healthcare.
The Young Indian is different. Who they are, what they believe, why they choose, where they shop and how they buy. How can companies and governments reinvent themselves and create new rules of engagement to truly win in this new reality?
In a country as diverse as India, it is difficult to characterise the young Indian. The urban youth is educated and polished; frequenting the malls, restaurants, cafes and capable of making independent informed choices. At the same time, there exists the poor young Indian in the villages and small towns, who is limited by lack of educational opportunities, dwindling resources, heavy responsibilities at a tender age, among other things. And very often, these Indians intermingle and it is difficult to break them into segments based on geography. Therefore, it is the responsibility of the corporates and the Government alike, that they identify their needs correctly and design policies and products that cater to each one of them in a unique way. Also, in the past few decades, there is a considerable shift in the family size; with a majority of Indians moving out of the traditional joint families and nuclear families being on the rise. The concept of one-person family is also becoming popular among the latest generation of Indians. Policy makers and corporate think-tanks should do well to identify these changes at the earliest and evolve themselves and their offerings accordingly.
What would be your message to young MBAs in this day and age?
Young MBAs should not rush headlong into a job on completing their degree. Rather, they should introspect to find out their true passion and what actually excites them. So, I would like to see MBAs becoming more creative. They should focus on opening themselves up, creating more options for themselves and letting their own imagination and creativity fly, to conquer new horizons. For instance, had Harsha Bhogle been someone who would have restrained himself and in the process become a corporate person, we wouldn't have seen a spectacular commentator. They should let go of this restrained thinking and then live a full life.