'Once You Get Your Project, Break It Into Tasks And Assign Those To The 8 Weeks At Hand' – Insights From My Summer Internship Experience At TATA Steel – Aniket Patil – JBIMS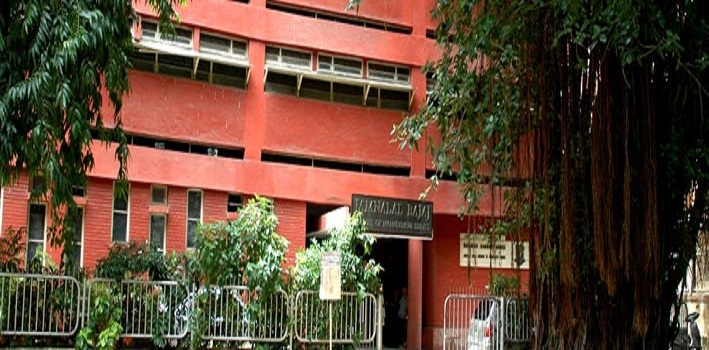 Prologue:
After hours of anxiety and jitters, came the euphoria. I was selected for the prestigious 'INSPIRE 2017', the Summer Internship Program of 'Tata Steel'. The feeling of interning at the second largest steel company in India brought with it a certain degree of excitement.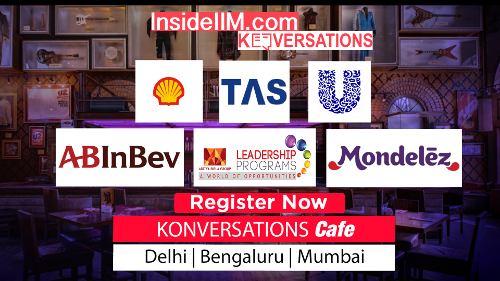 The Act:
Came 4th April, the first day of my internship, I was on the Park Street, Kolkata. The daunting 18-floor building of Tata Centre, the Marketing Headquarters of Tata Steel intimidated me. After an introductory session with the HR, we were presented with the 'Welcome Kit'. A Greeting Card in it said it aptly, "None can destroy iron but its own rust can! INSPIRE your thoughts and be part of a stainless journey!"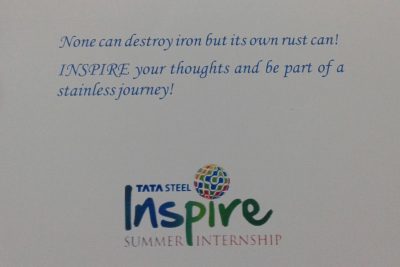 We met our project mentors and respective teams. My project was 'Market mapping and estimating the potential of two major product categories of the company in Uttar Pradesh market'. We were given a brief presentation about the organisation, the division we will be working in and its product portfolio. The next two days went in understanding the project, its requirements & deliverables and making a road-map for upcoming two months.
Insight 1:
Once you get your project, break it into tasks and assign those to the 8 weeks at hand. Make a timeline and deadline of tasks in the first week with 2 days buffer time at the end. You may not know all the tasks at the beginning, but try to make a timeline of what you know and add tasks as you go along.
The project required me to visit various districts in UP and interview hardware dealers. The product categories included 8 different kinds of products available in various SKUs.
Insight 2:
Be thorough with the basic functionalities of the product, its uses and most importantly the various names by which it is called, especially in a vast market like Uttar Pradesh where product name changes with geographical boundaries. In short, know your product before you enter the market.
After analysing the past sales information and charting out the districts to be visited, I embarked on a journey towards Kanpur, my base location for next one month.
What happens when you end up at a place where commoners have more guns than police personnel? Where flaunting a katta (a desi version of a revolver) is considered as a status symbol? With several thoughts ruminating in my head, I landed in the Uttar Pradesh market known for its notorious dealers.
Beating the scorching summer heat, I travelled in 15 districts to interview the dealers. Imagine trying to extract useful information out of complete strangers especially when they don't owe him a dime! I was rather eating out time from their peak business hours. UP being a predominantly rural state, the dealers are not highly literate. Striking a chord with them and making them talk was a real challenge.
Insight 3:
Interviewing is a subtle art in market mapping. Many times dealers are apprehensive to give information or we don't have a way to authenticate it. Hence, asking the right questions is of paramount importance.
It was during this research I found myself applying the classroom concepts of Business Research Methods and Marketing Management in real life. This research also unveiled many new learning avenues. All this while, I was trying my best to connect with and update progress to my project mentor stationed at Kolkata.
Insight 4:
Meet your project mentor on a regular basis, update him on your progress in the project and confirm whether you are going in right direction. Make sure you have something incremental to show every time you meet him.
After surviving for 35 days in the field, I returned back to Kolkata for the final battle. Working on the project deliverables to the best of my abilities, I prepared the final presentation.
Insight 5:
The solutions you propose in the presentation must be backed by adequate data and sound logic. Get it reviewed by project mentor. It is a medium to communicate your 2 months worth of hard work in 20 minutes.

Organisations don't hire interns simply to work on projects. They need a third person's fresh perspective on real life business problems.
Epilogue:
The air was heated and dry. The wrath of Sun made the concrete jungle unbearable. It was my first day in the Uttar Pradesh market and I was already down by severe diarrhoea. As I sat there all alone at the Etawah bus stand clutching my severely aching abdomen, I thought to myself, "Will I even be able to complete this project?"
The thunderous applause at the Tata Centre, Kolkata brought me back to the present day as I realised I had delivered the final presentation. Apart from the congratulatory hugs and accolades, what was precious to me was the feeling of satisfaction that, "I had completed the project, successfully!"
————————-
About the Author:
Aniket Patil is a student of MMS Batch of 2018 at JBIMS.