One Stop GK Guide – Current Affairs – Sports – Highlights 2017 – Part 2
View Part 1 here.
Whether you are giving SNAP, XAT, TISSNET, or IIFT Entrance Exams, you must keep abreast of current affairs and happenings all over the world. GK or general knowledge is an indispensable part of all these exams. And for some careers, GK is a deciding factor.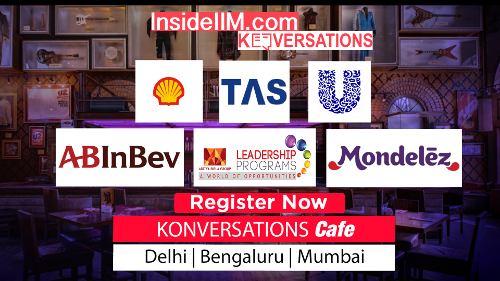 If you are planning to give any of these exams, here we have compiled some of the most talked about or important happenings all over the world. Divided into 5 broad categories viz. politics & government, sports, top awards, business/commerce, and trivia + entertainment, these highlights will help you focus your preparation. They have been divided month wise, for easy reference.
June 2017
Stan Wawrinka beat Mischa Zverev to clinch Geneva Open Men's Singles title
Champions Trophy 2017 with an interactive game celebrated by – Google
World's top 100 athletes include – Kohli, Dhoni, Yuvraj, Raina
2017 Thailand Open Grand Prix Gold clinched by Sai Praneeth
First team to win back-to-back Champions League titles – Real Madrid
UN campaign 'Super Dads' joined by Sachin Tendulkar
Muttiah Muralidaran has been inducted into ICC Cricket Hall of Fame
Bopanna-Dabrowski win mixed doubles title in – French Open
Virat Kohli was the sole Indian in Forbes list of highest paid athletes
England defeated Venezuela to win FIFA U-20 World Cup for the first time
10th French Open Men's Singles title won by Rafael Nadal
Bethanie Mattek-Sands and Lucie Safarova win 2017 French Open Women's Doubles title
Canadian Grand Prix won for the sixth time by Lewis Hamilton
Kidambi Srikanth beats Kazumasa Sakai to win Indonesia Open Super Series Premier title
Pakistan beats India to win 2017 ICC Champions Trophy on 18th June 2017
Srinivas Gokulnath became the 1st Indian to finish Race Across America in the solo category
Dhanraj Pillay to get East Bengal football club's highest honour on 1st Aug 2017
Lasith Malinga gets one-year ban for media remarks
July 2017
Germany beats Chile to win 2017 FIFA Confederations Cup
140 years of Wimbledon Championship celebrated by Google Doodle
Eastbourne International Women's Singles title won by Karolina Pliskova
Indian national team rises to 96th in FIFA rankings
Mercedes' Valtteri Bottas wins 2017 Austrian Grand Prix on 9th July 2017
Ravi Shastri is new coach of Indian Cricket Team
Afghanistan batsman Shafiqullah Shafaq scores double century in T20 game on 9th July 2017
Mithali Raj becomes first player to score 6000 runs in women's ODI cricket
8th edition of Theatre Olympics to be hosted by India
8th Wimbledon title record beating Marin Cilic in Men's singles by Roger Federer
Wimbledon Women's Singles title clinched by Garbine Muguruza
Kazan and Budapest to host 2022, 2024 FINA Short Course World Swimming Championships announced on 17th July 2017
Lewis Hamilton wins 2017 British Grand Prix on 16th July 2017
India dethroned Australia In ICC Women's World Cup
England beats India by 9 runs to lift ICC Women's World Cup 2017
HS Prannoy beats Parupalli Kashyap to lift 2017 US Open Grand Prix Gold badminton title on 24th July 2017
100m backstroke world gold in record time won by Kylie Masse
Jhulan Goswami and Subrata Bhattacharya felicitated by Mohun Bagan on 29th July 2017
August 2017
2017 Hungarian Formula One Grand Prix won by Sebastian Vettel
Los Angeles announced its bid for 2028 Summer Olympics
Real Madrid beats Manchester United to win 2017 UEFA Super Cup on 8th August 2017
Legendary sprinter Usain Bolt retired on 13th August 2017
Milkha Singh appointed as WHO Goodwill Ambassador for Physical Activity on 11th August 2017
Alexander Zverev beats Roger Federer to win 2017 Rogers Cup on 13th August 2017
Real Madrid beats Barcelona to win 2017 Spanish Super Cup on 16th August 2017
Arabian cap-shaped World Cup stadium to be built for FIFA 2022 in Qatar
National Sports Awards 2017 announced on 22nd August 2017
Australia beats Iran to clinch 2017 FIBA Asia Cup on 20th August 2017
England striker Wayne Rooney retires from international football on 23rd August 2017
England to host 2018 International Table Tennis Federation Team World Cup on 24th August 2017
India wins South Asian Football Federation Under-15 Championship on 27th August 2017
World Badminton Championship won by Nozomi Okuhara
Lewis Hamilton wins 2017 Belgian Grand Prix on 27th August 2017
National Sports Talent Search Portal' launched by Vice President Venkaiah Naidu
UEFA Men's Player of the Year Award won by Cristiano Ronaldo
Also,
To check out One Stop GK Guide for Politics & Government, click here.
To check out One Stop GK Guide for Business / Commerce, click here.
To check out One Stop GK Guide for Entertainment – Trivia, click here.
To check out One Stop GK Guide for Top Awards, click here.