One Stop GK Guide – Current Affairs – Trivia – Highlights 2017 – Part 2
Read Part 1 here.
Whether you are giving SNAP, XAT, TISSNET, or IIFT Entrance Exams, you must keep abreast of current affairs and happenings all over the world. GK or general knowledge is an indispensable part of all these exams. And for some careers, GK is a deciding factor.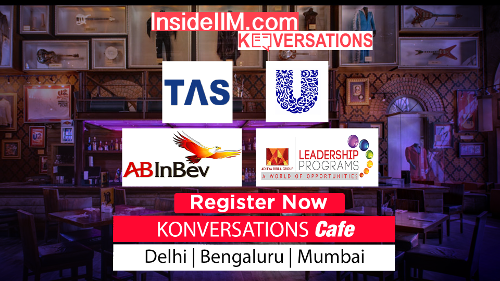 If you are planning to give any of these exams, here we have compiled some of the most talked about or important happenings all over the world. Divided into 5 broad categories viz. politics & government, sports, top awards, business/commerce, and trivia + entertainment, these highlights will help you focus your preparation. They have been divided month wise, for easy reference.
May 2017
Railway Bridge taller than the Eiffel Tower to be built over Chenab River
Shabana Azmi starrer 'The Black Prince' awarded at film fest in Houston
India elected as President of UN-Habitat, the United Nations' Human Settlements Programme
Konkona Sen Sharma bags Best Director and Best Actress awards at New York Indian Film Festival
Kochi Metro Rail Ltd offers jobs to Transgender community members
The first woman senator to breastfeed in Parliament – Larissa Waters
Amitabh Bachchan becomes the new WHO goodwill ambassador for hepatitis
Busiest airport with 1 flight every 65 seconds – Mumbai airport
Signs of water on a distant Neptune-sized planet detected by NASA
India's first smart grid to generate power from renewable energy sources created by IIEST
Fifth among top 10 global landmarks is India's Taj Mahal
Hindi Sevi Samman Awards presented by the President of India
June 2017
Dailong village declared Biodiversity Heritage Site In Manipur
JRR Tolkien's book Beren and Luthien published after a 100 years
Satellite for high-precision positioning system launched by Japan
Fastest growing economy tag slowdown after sharp growth for India
Kannada film producer Parvathamma Rajkumar passed away on 31st May 2017
Lost temple discovered in China after 1,000 years
A new system that could predict heart attack to be developed by Toyota
Indira Gandhi: A Life in Nature authored by Jairam Ramesh launched on 10th June 2017
ONGC and UNESCO join hands to get Chilika Lake the heritage site tag in June 2017
July 2017
Indian-origin boy Arnav Sharma gets 162 IQ points
Natarajan Chandrasekaran named Chairman of Tata Global Beverage
New Israeli Chrysanthemum flower named after Prime Minister Narendra Modi
West Bank city of Hebron as World Heritage Site declared in danger by UNESCO
Historic Center of Vienna inscribed on List of World Heritage sites in danger
The first pregnant man to give birth in Britain – Hyden Cross
Ahmedabad becomes first Indian city to get the UNESCO Heritage tag on 8th July 2017
Cambodia's Sambor Prei Kuk temple zone gets UNESCO World Heritage Status on 8th July 2017
UNESCO World Heritage tag gained by Okinoshima, Japan's men-only island
2017 IIFA awards ceremony held on 15th July 2017
NASA's Juno Spacecraft to fly by Jupiter's Great Red Spot on 10th July 2017
Chester Bennington, lead singer of Linkin Park died on 20th July 2017
Neil Armstrong Moon Bag sold for USD 1.8 million in New York on 20th July 2017
Literary festival with 'Tolerance' as theme to be hosted by Kerala
August 2017
Prasoon Joshi has been appointed Chairperson of Central Board of Film Certification
Nitasha Biswas crowned the first Miss TransQueen India
To check out One Stop GK Guide for Politics & Government, click here.
To check out One Stop GK Guide for Business / Commerce, click here.
To check out One Stop GK Guide for Sports, click here.
To check out One Stop GK Guide for Top Awards, click here.