Uncategorized
Open House Session with Mr. Kavindra Mishra – CEO, Pepe Jeans India

On the 9th of April, Mr Kavindra Mishra, MD and CEO of Pepe Jeans India and the co-founder of zovi.com, an online shopping startup, visited Vinod Gupta School of Management, IIT Kharagpur, for a guest lecture. Before joining Pepe Jeans, he has held key positions such as Commercial Director – United colors of Benetton, VP Retail – Tommy Hilfiger, Brand Marketing Manager – Allen Solly, etc. This was the last of the Vaarta series of guest lectures for the season and the ensuing 2 hour session overflowed with questions ranging from topics all across retail, e-commerce, leadership and entrepreneurship.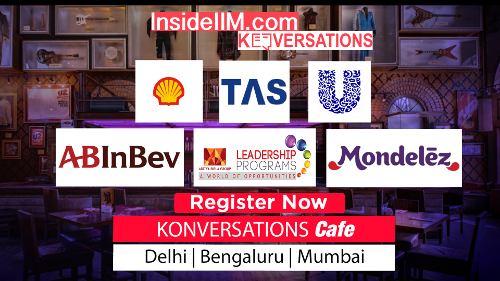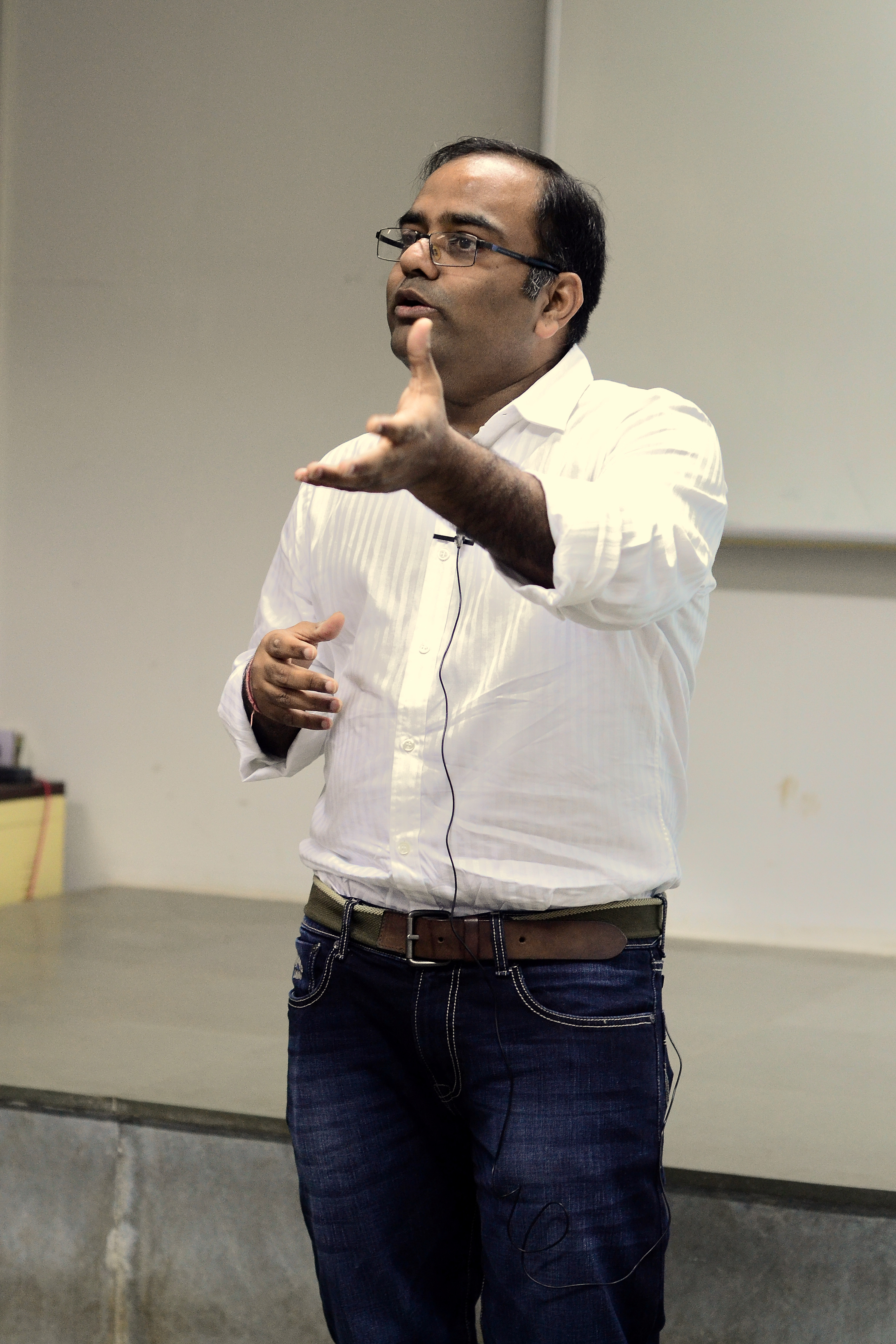 Mr. Mishra talked about his stint at entrepreneurship and confessed that the 2-year stint was more fulfilling as a career for him than his otherwise 15 years of corporate life. He spoke about the importance of passion and risk taking abilities as being one of the foremost things to succeed as an entrepreneur. One of the major themes which emerged during the session was the profound differentiating factor of an individual's passion playing the major role in contributing towards a person's success. Intelligence and hard work are the hygiene factors for an individual, while passion provided the true motivation as he stressed.
Mr Mishra obliged 2 budding entrepreneurs in the class by speaking to them about his experiences while leading zovi.com and also critically appreciating their business models. Both these startups had forayed into the online space and he explained the marketplace and inventory models followed by global e-commerce firms and provided insights about how the students could try to implement these models into their existing business models. He challenged each of their entrepreneurial models by questioning how these differed from what already existed in the market.
A good deal of time was devoted to marketing and branding strategies followed by big retail and e-commerce players in the market. Especially talking about the e-commerce model of deep discounting, Mr. Mishra provided fine logic about how this strategy helps building an e-commerce brand but may adversely affect a brand like Pepe Jeans selling in one of those e-commerce portals. In the e-commerce concept, he also talked about the increasing customer acquisition costs and how these costs combined with the deep discounting models contributes towards prolonged periods of low profits (or no profits) and makes breaking even difficult.
Mr. Mishra also talked about the need for innovation to reach out to the customer segment at the bottom of the pyramid. Complemented with the rising income for the rural consumers and the aspirations of the consumer to associate themselves with leading brands provides excellent opportunities for fashion retail companies (like Pepe Jeans) to rethink their marketing strategies and try to tap the potential of these markets. The lecture ended with him stressing on how companies should innovate with omni channel strategies and try to combine both the brick-and-mortar and e-commerce experiences.
VGSoM Kharagpur
The Vinod Gupta School of Management is a business school in India. It was established in 1993 at IIT Kharagpur and was the first management school to be set up within the IIT system. It was initiated by a distinguished alumnus and a Life Time Fellow of the Institute, Mr. Vinod Gupta. In the year 2018, VGSoM completed 25 glorious years of its existence as a premier B-School of India. Today it is consistently ranked as one of the top 15 Institutes for business management in the country and boasts of a list of illustrious alumni holding prestigious positions in companies across the world.