Operationally Re-Modeled To A 2.0 Version By U
To tell you more about IIM Udaipur and the 1 Year MBA and how it helped me elevate my current standing in terms of profile and professional marketability, I would need to provide you with a more holistic context of my Pre-MBA and Post MBA journey.
Pre-MBA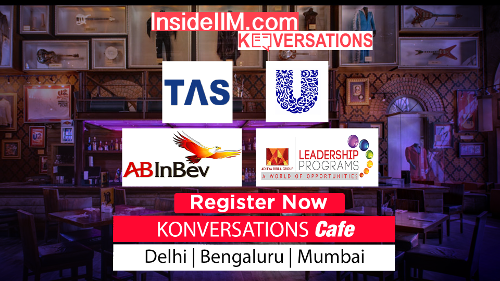 Pre-MBA, I had close to 3 years of experience working in a Fortune 500 Aerospace Manufacturer. I needed to build upon my manufacturing expertise and have a more top-down view of how organisations perform with respect to various functions and how they all come together to drive up the financial metrics. Thus MBA would be the way forward for me. IIM Udaipur`s 1 Year MBA was my preferred choice.
MBA
The 1 Year Programme`s construct is what makes it a success.
The first wave of 5 months is the core academic rigour phase wherein the participants have to come back to the drawing board and unlearn, re-learn various managerial concepts through the case study approach. This phase was the most useful and important to me as it made me extremely strong in terms of concepts and content. Specifically, 2 books is what I am today and I still refer those when I consult CXOs: Cachon & Terwiesch : Managing Supply with Demand and Janat Shah: Supply Chain Management.
The second wave of 5 months is the extrovert yourself phase wherein the programme has collaborated with Purdue University, one of the Biggies in terms of Operations Management globally. This is the period wherein the students are expected to participate in Case Competitions, Job Fairs etc. and basically present themselves to the world with the academic content which has been infused in them during Wave 1. Overall Persona, Body Language etc. are expected to follow to steep upgrade curve during this phase
As you can see, the construct of the programme is designed to make you more content-rich and evolve you into a better professional from a Management Standpoint.
The remaining months are basically what any Top b-school provides in terms of Internship opportunities, placement assistance etc.
Post-MBA
Currently in Strategy and Management Consulting with one of the Management Consulting Biggies of Operations Strategy. Enjoying every bit of it – The Profile, The Package, The Travel, the Rewards, The Exhaustion. You Name it..!!! Key Takeaways: "Hard Work Beats Talent Every Single Time. Period."
That's Rahul Dsouza 2.0 signing off: From an Operations Specialist to an Operations Strategist.
IIMUdaipur PGPX
Media and Industry Interaction Cell (MiiC) plays the role of liaison between the Institute and the corporate world. MiiC acts as a voice of IIM Udaipur by publishing the activities and happenings in the campus across the media channels and managing the content on the IIM Udaipur website and various social media platforms.