Opsathena – The Operations Event Of Revelation 2018 At SIBM Bengaluru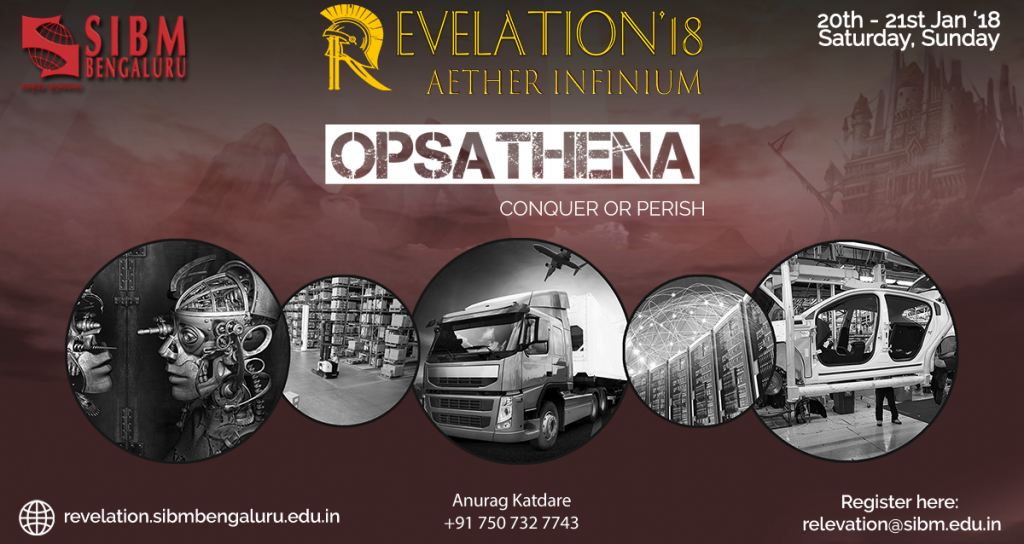 Bengaluru, 22nd January 2018: Opsathena – the Operations Event of Revelation 2018, was organised over two days having six rounds. grilled the participants not only on their theoretical knowledge but also made them use the concepts in simulations and live tasks.
More than 110 teams across the country participated in the event. Opsathena started with an online round post which the shortlisted teams came to compete against each other in SIBM Bengaluru. The event saw the most interesting round called 'Opteamize' based on procurement of resources. The participants had to solve the given clue to reach the required location to procure raw materials to make 'Paanipuri', a famous Indian street food.
Sapan Bansil and Deepak Jain of Symbiosis Institute of Business Management, Pune won Opsathena – the Operations event of Revelation 2018, the annual management festival of Symbiosis Institute of Business Management, Bengaluru. A Yashwanth Kumar and Reenesh from the Symbiosis Institute of Business Management, Pune secured the second-best spot. The teams faced competitions from IIM Raipur, IIT Madras, K J Somaiya Institute of Management Studies & Research and many more elite management institutes of the country. The event was judged by Parth Das from Wildcraft who is also an alumnus of Symbiosis Institute of Business Management, Bengaluru.
SIBM Bengaluru
Ever since its inception in 1978, SYMBIOSIS has been synonymous with progress. The trend of progress has been continued by setting up of SIU's first campus outside Maharashtra at Bengaluru in 2008. SIBM Bengaluru is now one of the leading B-Schools of the country. The focus, now, is on matching global standards of management education. SIBMB instills a work culture which is unparalleled among various institutions. It provides a holistic approach to management which goes a long way in creating a dynamic identity. Vibrant student associations and committees complement the program with a number of activities involving institute-industry interaction.