Of Optimisation And Clothing | IIFT Delhi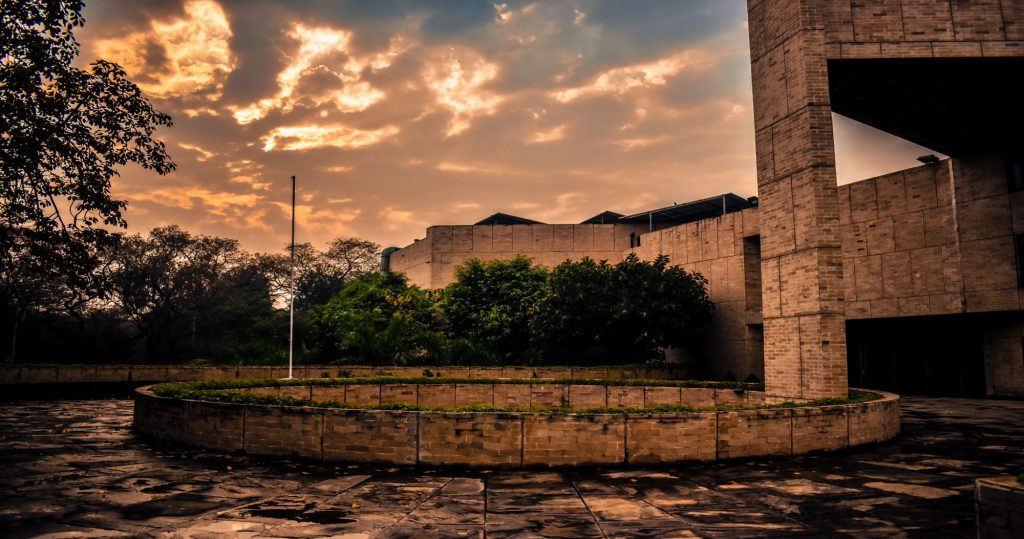 My life so far has been, very nearly, no different from the life of the average, clueless person. I like to believe that this very cluelessness reached its pinnacle in those days when I, too, used to be studying engineering. That is a path so trodden, so trampled upon, so crisscrossed all over with footprints that when you walk to the end and look back, it looks less like a path and more like a sinking patchwork of directionless feet.
In those days we lived a life of optimisation. 'Optimisation' has become so much of a technological buzzword nowadays that people use it in entirely wrong contexts and still manage to sound somewhat impressive. But we technologists kept technology at arm's length, making optimisation sink into more aspects of our mundane lives, aspects deeper and more personal. We optimised time wasted on routine activities by bathing at all sorts of ungodly hours whenever we found bathrooms empty. Some of the more far-gone of our race optimised by periodic baths.
A lot has been said about our kind, but no one ever talked about how considerate we were, at least as long as the consideration allowed us to fulfil multiple goals simultaneously. When we wanted to optimize in an eco-friendly way, we made one notebook that we stretched on for as long as we could. We learnt to optimise on clothes and as a consequence, saved-up on the agony of having to go go to the laundry with a burden of clothes heavier than all of our disappointments. We optimised on little things, we bought black and wore black so that the dirt could not be seen till the stench physically drove people away. We wore our jeans till they started to tear and when it became fashionable for people to wear ripped jeans, we smiled to ourselves. Even Fate was helping us optimise. We had come out on top, there could hardly be better optimisation.
But not for long.
I too used to be a part of this league before I was ladled like a choicer piece of meat onto the smaller, more specialised place called IIFT. And the subsequent weeks opened my eyes to a bitter truth. I could be as complacent as I wanted about optimising, but if optimisation were to be compared to a lemon then there was still some juice to be squeezed out of it.
I personally feel that our first week here was just about ten minutes whooshing by. We seemed to be doing things within seconds, and when you have to speed up to that extent the old adages of optimisation seem to falter. Somehow it was a luxury and an unnecessary waste of time for each person to be eating on their own plate. in the earlier days when we had no idea of the fact that we would be expected to simulate time warps, we would dare to stand in the line with dreams of eating from our very own plate, like young couples making their way in the world who dream of arranging furniture in homes they still hope to buy.
But the seconds passed, we would have to go back having just about touched the food. The more socially conscious among us would mutter at the amount of food going to waste, but in the race between wastage of food and time, food always lost. We still take food for about three people on our plates. If you were to visit the mess in the busier times, you would find people calling around, amateur salesmen and women pitching platefuls of food. Then, of course, we have the exciting area of research on how, given enough time and scope, people will put in the political angle in whom to share their esteemed plates with. But overall it is surprising that even now, with the luxury of a few extra minutes, people still prefer to fight for food from one plate.
It is somehow an evolutionary instinct, this triumph over fighting to fill the stomach.
Perhaps it is not merely about the politics of the plates. B-schools are tricky and dangerous if you hear about them from the man on the street. But another opinion also widely endorsed is the fact that even with all the sweet nothings they have been taught to say, B-schoolers still remain one of the best dressed people. And coming from a community where clothes were judged on how much they could stand, this truth of B-school hits you like a sledgehammer. That there can be other colours besides blacks and navy blues, that certain clothes and colours, when blended together, look beautiful, that clothes are meant for aestheticism and not just durability- are all things I am slow to come to terms with. When our batch comes into the auditorium with full formals on, it all looks very regal and very corporate. Somehow the clothes seem to have a language far beyond words.
I remember my very first day when I moved into my hostel room to see a colourful profusion of clothes lying on two of the three beds- the third one being mine of course. My wardrobe, when kept beside those of my roommates, looks like some drab pigeon beside the colourful macaws of the Amazon. My blues, blacks , greys and whites are all very well for practical, sober everyday clothing, but calling them aesthetic would be stretching things a tad too far.
I love the way people here take time and effort to dress properly whenever the time might demand, while I can hardly open my eyes at eight thirty in the morning, for we engineers line our lives in the nights. I am sure I am not the only impressed with IIFT's fashion- though practically thinking that is not what one should look for in a premier B-school- but I simply can't seem to help.
Whether in mornings bright or in deep midnight, wonderful clothes are as much a part of IIFT as anything else!
——————————————————————————————————————————————————————
ABG Company Of Interest:
I would like to be a part of Aditya Birla Fashion and Retail Ltd. That is mainly because on an everyday basis I relate to that brand the most whenever Aditya Birla Group is mentioned. Also, I like to observe trends in fashion and the behaviour of people who fall into all categories such as trend-following, or trend averse. In that sense, the fashion sector provides a good scope for behaviour observation and marketing research and analytics, especially when it is a brand that has been around for so long.