What Are The Options Available For MBA Aspirants After CAT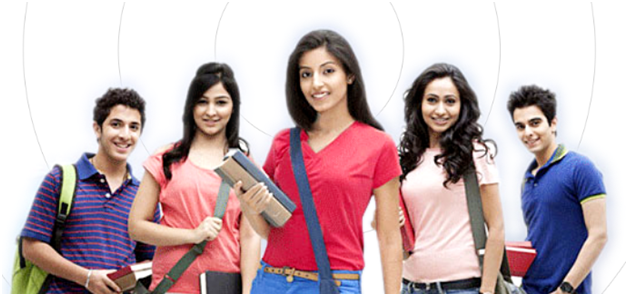 When it comes to MBA and Management programs, the  first thing that comes to mind of Indian students are IIMs and CAT. Every year approx 2 lakhs MBA aspirants apply for IIMs and only 4300 get selected. With such a cut-throat competition, having an option as good as IIMs is always an added benefit. There are many Business Schools in India which have a good track record and provide decent placement. MDI, ISB, NMIMS, ICFAI Business School, Symbiosis and Amity are one of them.
In general reputation of any b-schools is calculated on basis of campus infrastructure, faculties, pedagogy, alumni and placement records.
There are mainly 7 national levels MBA entrance exam conducted in India i.e. CAT, XAT, NMAT by GMAC™, IIFT, IBSAT, SNAP and CMAT.  CAT exam is schedules on 26th November 2017, NMAT by GMAC exam has already started, IIFT is scheduled on 3rd December 2017, IBSAT 2017 is starting from 21st December 2017, XAT will be conducted on January 7, 2018, SNAP test will be held on December 17, 2017 and CMAT will be conducted on 21st January 2018.
CAT is for admissions in IIMs, XAT is conducted every year for admission in XLRI, IIFT is conducted for admission in Indian Institute of Foreign Trade, NMAT by GMAC ™ is conducted for admission in NMIMS, IBSAT is for admission in ICFAI Business School, SNAP is for Symbiosis Institute of International Business and CMAT is conducted by AICTE for facilitating institutes to select suitable students for admission to all management programmes approved by AICTE.
If we compare Business Schools on basis of campus infrastructure, faculties, pedagogy, alumni and placement records, ICFAI Business School is one name who is maintaining his reputation since 1995. They maintain a placement record on above 90% since inception. Number of alumni is above 43,000 which explain its success story. Campus area of IBS, Hyderabad is 91 acre with built-up area over 10 lakh square feet.
While talking to spokesperson of ICFAI Business School, about IBSAT 2017, he said. "IBSAT is an online aptitude test conducted by The ICFAI Foundation For Higher Education (a deemed to be University under Section 3 of UGC act 1956), for students seeking admission to the MBA / PhD programs of IBS Hyderabad."
To get admission in ICFAI Business School, students first have to qualify IBSAT 2017, which is among top national level MBA entrance exam.
With so much competition for admission in IIMs it is always wise to have few good options.
About ICFAI Business School:
ICFAI Business School (IBS) is a constituent of ICFAI group and was incepted in 1995. Since then it has been providing quality business and management programs and is one of the pioneer b-school in India. ICFAI Business School provides globally accepted programs and 100% case-based learning. In Ahmedabad, Bengaluru, Gurgaon, Kolkata, Mumbai and Pune campuses, they provide PGPM program and at Dehradun, Hyderabad and Jaipur they provide MBA programs.
For more information about ICFAI Business School please visit http://ibsindia.org/