Outbound Learning Programme At SCMHRD: The Not-So Gurukul Of Management Education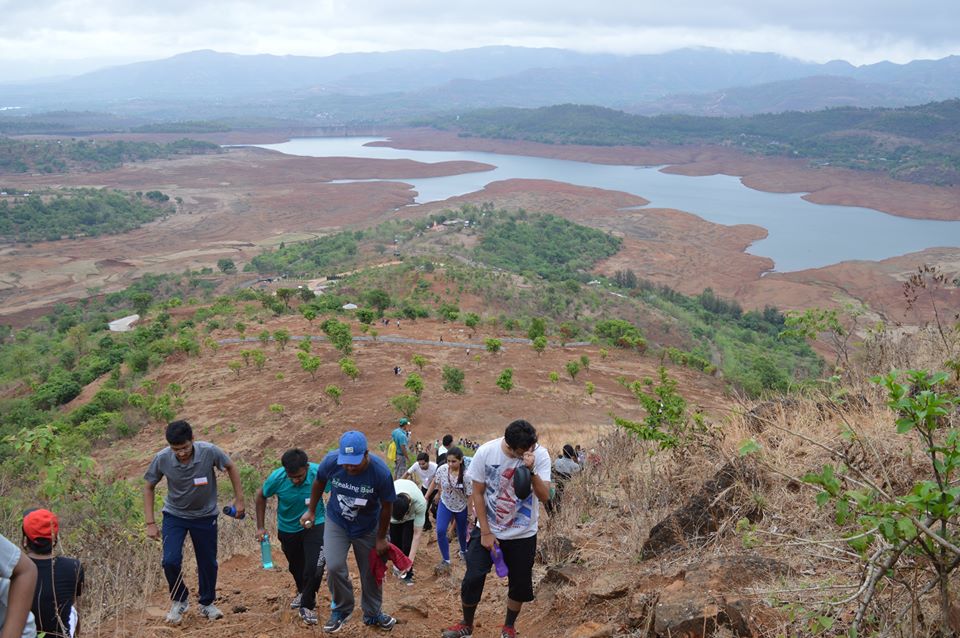 While the social media is raging with the pictures of the Outbound Learning Programme (OBL), I prefer to narrate my experience at OBL. Like my earlier experience, here's the prelude:
The night of 9th June, Girls' Hostel A-block, SIC campus:  The top three floors of the hostel were bubbling with enthusiasm and excitement. Amidst the fuss over what is to be packed and what is to be left out, I was lost. Unpacked baggage added to the furore. Things went haywire. Somehow, things felt normal when I was done with the packing. But it was no relief. The clock struck 2.30 am. Scheduled time to depart was 6 o' clock in the morning. I tried to put myself to sleep but it seemed like a futile effort. When I woke up in the morning, I realised that I have slept like a log.
10th June, SIC campus: It was such an unusual morning. It was a morning that I had not witnessed for the past few years. I had 15 minutes to board the bus. All pumped up to reach my target, I was counting every minute back then. First lesson of time management was put into execution.  To my amazement, I reached the bus well in time. The bus was as quiet as the morning with people hopping up and down the bus to manage their seats and get rid of the congested space inside. Seats less in number and people were more. Again, 'execution with the minimal resources: a hallmark of SCMHRD' was back into action. People managed to be seated and the journey began.
10th June, Surya Shibir: After a two hour drowsy ride from campus to camp, we reached the camp. Rooms were allocated and we were directed to change into track pants for the trekking. A sumptuous breakfast and group allocation was on the to-do list. It was a little humorous to see how people managed to come out of their comfort zone when they were put into groups that they were unknown to. Teams of about 30-35 individuals were formed and we marched to the gates from where our trekking was supposed to start. The climb was steep and people around were unfamiliar. Still, it was a jolly ride all the way to the hilltop. People were highly supportive.
Our mentors, though aged, kept motivating us all along the way. Water was finished en route. The best part was the friends we made on the journey. A hill top never felt better. We rushed into the woods, plucked the fruits and helped each other with their hunger. The usual norm of group selfies came into force.  The trek back to the camp was equally wonderful and exciting because of the wonderful friends made in due course of time. Post lunch, we had an ice-breaking session where we were divided into groups of three and were asked to get to know each other in about half an hour and introduce our colleagues to the audience. When we were drained of our energies, a surprise package was lying ahead of us. Like any other camp, the evening was to be filled with colours of fun. People hardly got any time for preparation. In no time, our entire batch was up for it. The crowd cheered and the performers did set fire to the stage. Towards the end, our mentors stood up and gave a 'teeny-weeny' performance. Even after dinner, people enjoyed late-night chats, gossips, and leg-pulling. At the end of Day 1, we didn't realise that it has been just a week at SCMHRD.
11th June, Surya Shibir: It was an early morning just like the previous day but we had much greater expectations from the day since the bar has already been set. Indeed, it was. Latecomers were educated on discipline and punctuality when they lost out on being belonging to their own team. Then there were inter-team competitions which tested our physical and mental strength. Moreover, it was a practical exercise on how teams combine their individual energies and achieves the best out of resources available. Apart from performing, we were focused on adapting as well. Since the games were so amazing, they deserve mention here. Chariot Racing, Sheep & Shepherd, Crate Escape, Valley Run, Burma Bridge would be few of them.
Post lunch, it was an interactive session where we had to create banners for the promotion of SCMHRD in French universities and industry. Moreover, we had to advertise why our banner should be 'The Chosen One'. After the launch and marketing of our banners, a member from each team was called and his role was reversed to a jury member where the panel was supposed to reach to a unanimous decision of 'The Chosen One'. That was a lesson for the spectators on human behaviour. As per the mentors, our batch performed exceptionally well in this case. Unlike the earlier batch, the jury came to a unanimous decision giving up on all the preferences they had for their own product. With this, the programme came to an end.
OBL deserves to be called as 'Gurukul' since it is outbound. But it would not be the usual gurukul wherein, people sit and attain the so-called gyaan. OBL was a practical exercise and I guess, the learnings would stay with us for the years to come.