Outside My Comfort Zone And Inside IIM Raipur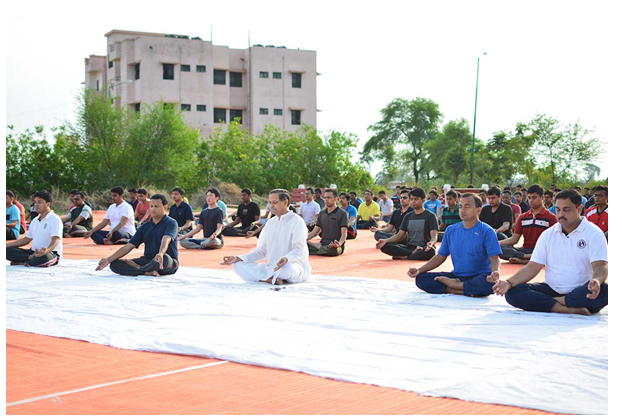 An MBA is all about holistic development through participation, peer learning, and networking. I am very grateful to get an opportunity to learn about my inner self through international yoga day celebrations which were conducted at IIM Raipur. My first day of college got a coincidence with international yoga day that is 21st June the longest day of the year in the Northern Hemisphere.
At dawn I came out of my room and was surprised to see people from all over the country, this gave me an opportunity to come out of my comfort zone and meet enthusiastic people. The yoga session started with the lighting of a lamp which signifies how yoga can enlighten a human being. Yoga reflects the union of individual consciousness with that of universal consciousness, it is a perfect harmony between mind & body, man & nature; a holistic approach to health & well-being.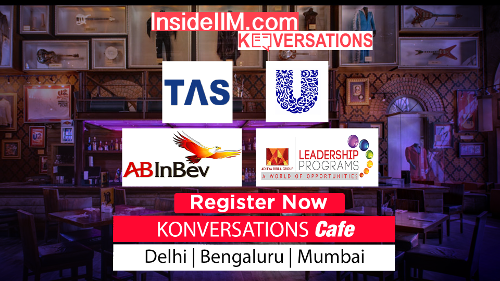 Our most respected director Bharat Bhasker sir told that "this is the day to do rather than the day to speak" and handed over the session to yoga guru who taught us asanas and he said "The more you pamper your body, the worse it becomes. The more you demand your body, the better it becomes. Push it a little more, feed it a little less" which struck me like a lighting.
I was very happy as my new journey to the world of exciting opportunities started with such a nice message which allowed me to think beyond my horizons.
Which ABG company would you want to work for and why?
I would like to work in ABFRL as it is India's No 1. Fashion Lifestyle entity with a combined revenue of INR 7,181 crore for FY 2018 and EBITDA of INR 501 crore for FY 2018. It hosts India's largest fashion network with over 11,000 points of sale, which include close to 2,500 exclusive ABFRL brand outlets across 700+ cities and towns, 4,900+ multi-brand outlets and 4000+ Department stores across the country. With 22 million Loyalty Members as of 31st March 2018. I feel having such a great customer base and business units will let me widen my horizons by having a wide exposure to business which will lead me in applying the skills which I have learned.
It also has the sustainability programme which is guided by the three broad pillars of Responsible Stewardship, Stakeholder Engagement, and Future Proofing, which shows their commitment to give back more than what they take from our ecosystem. Being a responsible citizen, it would be my pleasure to work with your organization which just not talks about social responsibility but abide by its words.
Mani Prateep Kandru is a first-year student at IIM Raipur.