Outside Of Comfort Zone Is Where The Magic Happens! – Gopal Sharma – Best50 – Class Of 2017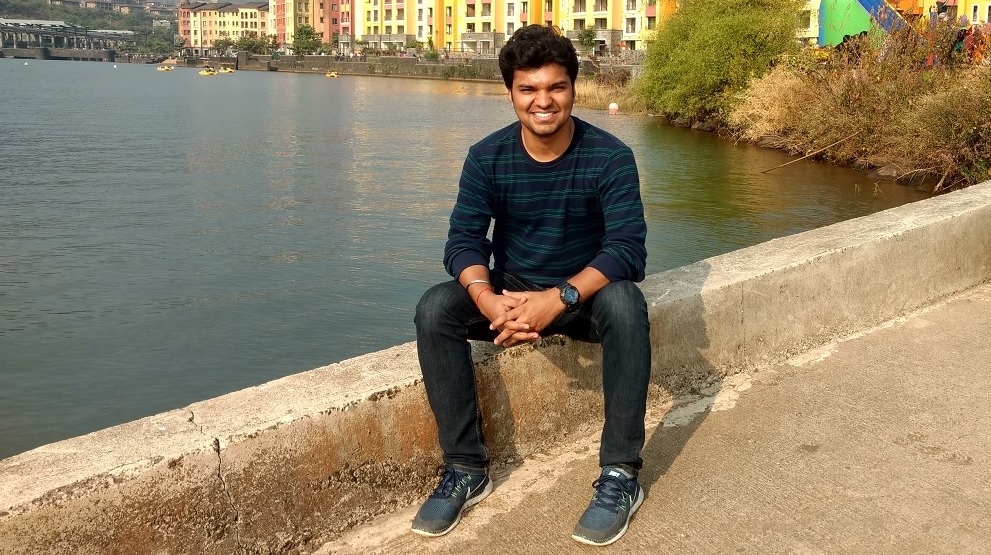 About Me
My name is Gopal Sharma. I am from Karnal, Haryana. Currently pursuing my PGDIE second year at NITIE Mumbai. I am a Mechanical Engineering graduate from NIT Kurukshetra, batch of 2013. I was the Best graduating student of my batch and was the receiver of Institute's gold medal. After my under graduation, I worked at Oceaneering – a US based Oil & Gas company – as a Design Engineering for over 23 months. I was the founding member of Oceaneering's Global Leadership Development Program and held the role of VP-Public Relations for the program.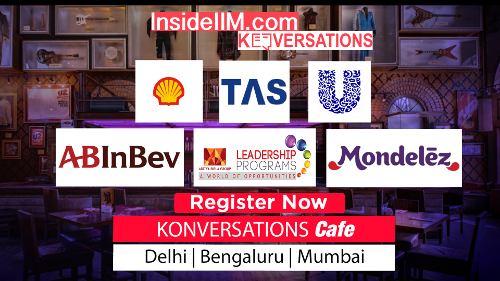 I interned at Amazon India in the Last Mile Analytics & Quality division. My project was to set up a process with Amazon's 3P Carriers in the US for feedback exchange & worked on Data Analytics & strategy formulation.
I have a great deal of interest in creative writing. I have my blog on which I'm writing for the last 6 years. I write on a diverse set of topics: ranging from something as trivial as '10 Stupid reasons for buying an iPhone' to something as gripping as the 'Murphy's Law' to something as substantial as the 'Ferguson Case'. I won in total 7 national level blog writing awards. My Blog has got over 3 lakh views. I started writing poems, recently. Music interests me and I started learning to play guitar recently. I covered a few songs which I have published on my own Youtube Channel.
I believe it's important to give back to society. I am an active member of Shiksha.com where I work as a Career Counsellor to guide Engineering Aspirants to make informed decisions.
Achievements
I was the winner of Reliance's Ultimate Pitch 2016 – Business Case Competition wherein I presented my solution on India's Plastic Waste Management to Mr. Mukesh Ambani. My project work for Hero MotoCorp got published in Elsevier '13 which is a world renowned journal. I won Best Research Paper Award – for my work in the field of Thermal Power in India – in ICAMCE '13.
My x-factor?
My diverse Industrial Experience is my USP. I have solved complicated Industry Problems in the last 6 years. I have worked at: Hero MotoCorp (Automotive Sector, 2012) & Yamunanagar Thermal Power Plant (Power Sector, 2011) as Intern for 2 moths each; Oceaneering International (Oil & Gas Sector, 2013-15) as a Design Engineer for 23 months; and at Amazon India (E-Commerce, 2016) as Operations Intern for 2 months.
I have also won Business Case Competition organized by Reliance. I was National Finalist in Frugal Innovators event – organized by FMS Delhi. I have also taken up leadership roles all my life. I was Class Representative in school, Academic Secretary at NIT Kurukshetra, Client Engagement Manager in my previous company, and Class Representative at NITIE currently. 
Give us an instance when you failed miserably and how did you overcome that downfall?
Failure is success, if we learn from it. – Malcolm Forbes.
At Oceaneering, my team was working on a Project for Shell early 2014. We were in the final stages of the project when I had a tag-up meeting with the client one day and realized that we overlooked one of the critical design parameters which brought us back to square one. The project got delayed by two weeks and my team worked day and night to deliver the project. After completion of the project, I had a discussion with my manager to discuss the issues I faced. I got to know from him that the same issues were faced in every second project in the company. I convinced my manager to work on Business Process Mapping to avoid any such occurrences in future. In early 2014, we started working on a Design Process Improvement Project. We were a team of 7 members. Our objective was to map the design process and employ toll-gates at key checkpoints. My tasks were to interview Design Team members seeking their views on process flow and to devise evaluation criterion from Quality Control activities. For this project, my team required the support of the complete design team for gathering information related to different causes of rework, their frequency and average time wasted. We asked for appointments for conducting the interview. Nobody came up with their preferences. Finally, I came up with a solution to approach team members personally & to make them realise the benefit of the exercise. I convinced all of them. At the end, we collected some real useful data from their respective projects, as an input to our project. The project was highly successful. Rework reduced by 30 % & project lead time reduced by 12-15 %. We also created the Process flow charts which will assist in the New Hire Training.
What is the biggest risk that you have taken so far and why?
"Defeat is not the worst of failures. Not to have tried is the true failure" – George Edward Woodberry.
This statement is the story of my life. I have had failures in life like everybody does. The only difference being: I learned the art of perseverance, determination and problem solving from my failures in an early age. Till, 5th standard, I studied in a Hindi Medium School and I was the topper of my school. At that time in 2002, I got admission into an English Medium School. I came across English as a subject for the first time, then. In the Terminal Exams, I failed in English. I cried that day! I made a plan to write something every day and get it checked by the English teacher in the school. I succeeded! I secured the first position in my Block (Haryana) in 10+2. I was the Best Graduating Student in Mechanical Engineering (Class of 2013) at NIT Kurukshetra and received a gold medal for the same. I had a strong penchant for learning and creativity. My zeal to write has developed into a Hobby now. I have a blog on which I write on regular basis. The blog has received over 3 lakh visits till date. I have won many National Level Blog Writing Contests.
How would you explain the "The Credit Crisis of 2008" to a 12-year-old?
Credit Crisis of 2008 was something that can be understood with simple economics which says the Inflation, Unemployment, and GDP are correlated.
Consider there is a person named Frank. He is employed, but, doesn't make more than his living. His dream is to buy a house, but, doesn't have money. He has the option of borrowing money from the Fed. Now, Fed is a person who is immensely rich. Everyone fears the Fed including Frank. One day, Fed decides to better his image by offering money to people like Frank without any precondition. So, Frank goes to Fed and borrows money and promises to repay it in small monthly installments. Both Fed & Frank fulfill their desires.
Frank, especially, was on top of the world as he fulfilled his dream. He started repaying money to Fed in small instalments. Everyone in Frank's area got their own homes and were delighted to see such a day.
Because they were all rich now, their expenses increased. They started buying costly stuff like: clothes, perfumes, which left them with no money to pay to the Fed at the end of each month. The Fed ignored it initially as he was elated at not being feared anymore. But, his ecstasy was short lived. His wealth was draining like sand from a fist. He threatened his borrowers to repay his money or he will take back their homes. The borrowers had no choice but to surrender their homes as they had no money to repay the long accumulated installments.
Now, Fed thought of selling these houses as he has his own big house and want to do away with Borrower's houses and recover his money. But, there were no buyers. He decreased the prices to attract a few, but, to no avail. He ended by in a huge loss of his wealth. This is what was the Crisis of 2008.