Overcoming The Odds…Leading By Example – Internship Testimonials Of A Differently Abled Candidate – IIM Trichy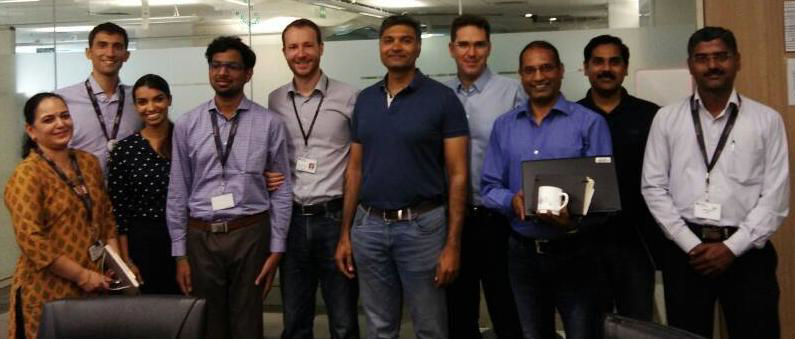 AVS Rajeev, a student of IIM Trichy, is a very special intern at Societe Generale Global Solution Centre (SG GSC). A recipient of the Talent Scholarship 2016, Rajeev suffers from a genetic disorder, which left him visually impaired at a young age.
The Talent Scholarship Program is part of the SG GSC's Corporate Social Responsibility (CSR) initiative launched in 2010 to provide an opportunity for meritorious students studying in premier institutes.
Rajeev's internship project on 'Restructuring of RCs (Responsibility codes)' was successfully completed under the guidance of Meha Grover, Head of Strategic Transformation Projects (STP) team in Global Technology Services (GTS). His project addressed an area which was a concern not only for GTS, but for all of GSC. During his two month internship, Rajeev focused on studying the current RC structure and explored numerous options to resolve and simplify the complex process of creating new RCs. 'I am really impressed by the recommendations made by Rajeev, which are at par with those made by our internal team of experts', said David Verdier, Head of GTS, who personally tracked this project.
'We are really lucky to have Rajeev on-board as an intern in GTS. He delivered on a project that has been a big pain area for us and GSC. He definitely has the potential and ability to achieve great heights.', said Meha Grover, Head STP/GTS.
Rajeev's colleagues at GTS were left in awe by the hard work and the efficiency with which he worked on the project. 'Working with Rajeev also helped us learn how to work with differently abled candidates', one of his colleagues said.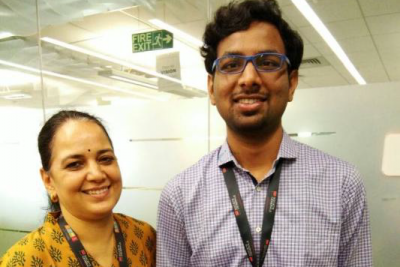 'Rajeev's internship at SG GSC is testimony to the success of the mentorship program, an integral part of our Talent Scholarship Program. He is an amazing person and I am delighted we connected so well and built a strong mutually rewarding relationship', said Neeti Mathur, Rajeev's mentor at SG GSC.