Papa didn't say anything after B Tech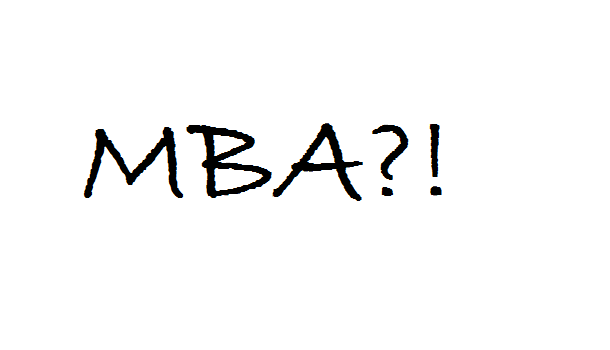 College – MBA (International Business), Delhi School of Economics.
Team Mate – Tanay Pravin
Team Name – Infinity
Article I am refuting – http://insideiim.com/papa-kehte-hain-mba-karega-the-great-indian-conundrum/
80% of Indian students have two major milestones in their early lives:-
1 – Post Class 12th
2 – Post Graduation
My story goes like this;
Post Class 12th:-
Board exam results were out. Like every 2 out 20 I too scored something more than 90% (of course after applying the conventional best of 5 concepts). Life was good and I was happy, completely alien to the fact that soon I will be bombarded with most insulting questions ever by almost everyone I will come across. I strongly believe in the concept of "Living in the Moment" and I was doing that. Moment was soon gone and came the questionnaire phase.
Q (Level 1) – Beta, IIT ka kya result raha?
Q(Level 2) – Beta, boards me toh thik thak aa gaya, toh IIT me kyu ni ho paya?
Q(Level 3) – Beta, Tumhara hua ni IIT me?? Mere bhatije ka toh ho gaya…!!
PS – "Level" signifies the insult rating.
Anyways, few days later a good news came (though for my parents it was just a news) – got through the entrance exam of some private engineering college. Now the job was to convince my parents that, it's a good college. Manipulated facts that these colleges publish on their websites and in newspapers during the admission season came very handy for me. Somehow after significant efforts from my end I managed to prove that indeed I had cracked a good exam for engineering. I made them feel proud and somehow it made me feel proud. I showed them that average placement is 3.2 LPA but the highest is 10LPA. They were convinced and so was I that I will manage the highest package. With this picture in their mind and conviction in my mind, I went ahead with the only choice I had. Finally dad was proud and ready to shed in 7 figures for my graduation. This was the happy era of Papa kehte hain beta engineering karega….
Post Graduation:-
Graduation was completed. Four years invested. Didn't had the package of 10LPA (didn't had 3.2 either). I was again Living in the Moment and this time it was a depressing one. Questionnaire phase was once again approaching. Same set of Uncle/Aunty, this time they had much more improved more lethal and destructive weapons.
Q(Level 1) – Beta, Placement kyu nahi hua?
Q(Level 2) – Eligible the bhi ya nahi?
Q(Level 3) – Aage ka kya socha hai? Bank PO ki tayari karlo…
My parents didn't have any questions. All they had were answers. This was the time I started putting in some serious thought towards my career. After lots of research, I came to the conclusion of doing an MBA. By this time I had managed an of campus placement too. But when I narrated this idea to my parents, to my utter surprise that excitement was missing (which was there earlier). This time no one wanted to hear what I could get out of an MBA or an MBA institute. This time everyone is expecting result including me. This is the practical era of Papa didn't say anything…
This time I am here to create results.
A positive attitude causes a chain reaction of positive thoughts, events and outcomes. It is a catalyst and it sparks extraordinary results.