The Paradise On Earth – IIM Kashipur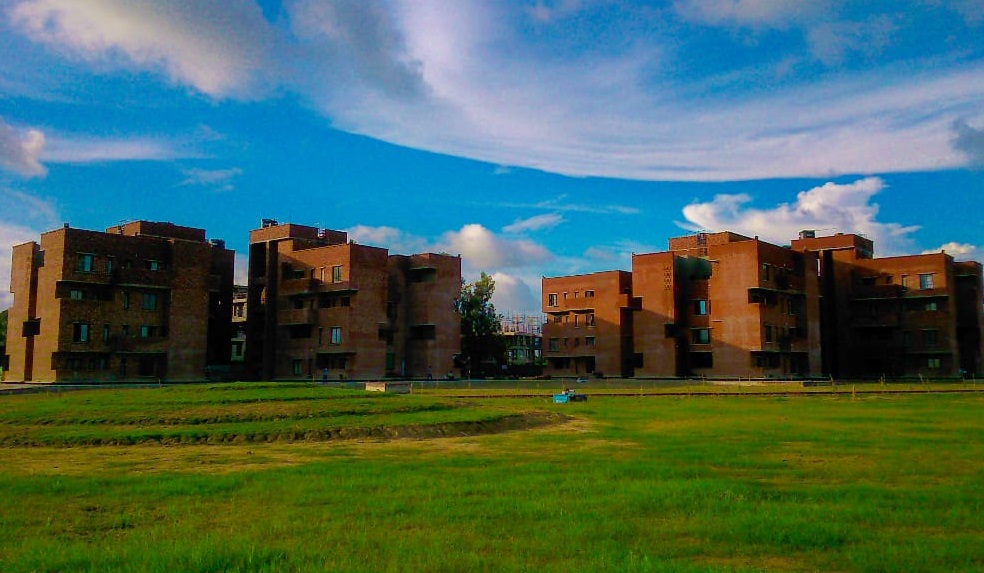 Situated in a secluded land of Kundeshwari village, near Kashipur, IIM Kashipur is surrounded by farms from all side. We might be among few Management institutes how have guts to be operational far from corporates favorite destination and yet we have hundred percent placements. This points out to a very simple fact, that corporates have recognized IIM Kashipur and are willing to go an extra mile, just to recruit some phenomenal talents that we have here in IIM Kashipur.
Though far from Metro regions, IIM Kashipur is not distant from industries. The institute is located near one of the most densely industrialized regions in the country with over 180 industries having plants in and around the region and many more coming up. This places the institute at a vantage point when it comes to 'Learning by Doing' via frequent industry interactions and live projects.
Following are some Unique features about IIM Kashipur:
Our mission is, "To drive academic excellence using innovative teaching methods, promoting research and practice of sustainable leadership". Most important part here is sustainable leadership. As the world has started acknowledging Sustainable management, institute core mission is aligned with the most important aspect of the current business scenario.
Located in southern Uttarakhand, Kashipur is a historic town with a unique old world charm that can be rather addictive. With the mighty Himalayan foothills in the background presenting a scenic view of snow-clad peaks in winters, Jim Corbett National Park and Nainital a drive away, it offers a plethora of unexplored getaways making it a true adventure lover's dreamland.
Student driven campus: Other than academics, most of the operations in campus are student driven. There are 9 committees, 6 clubs and 3 cells, how are responsible for nearly all activities within the campus. This system helps students develop leadership skills, team building skills, coordination skills, communication skills, build their confidence. Help them to gain experience in real-life situation.
Placement committee: Placecomm is an autonomous student body which directly reports to the chairman of the institute. Placecomm is responsible for all the placement activity within the campus. They are the soul of our college. As Placements is one of the key criteria on which b Schools are judge, it is to be appreciated that student body has been given this responsibility and they have delivered a great placement record every year.
Outbound Training Program:  Each year during the initial week of PGP 1, an outbound training program is organized for PGP 1. This program helps us to introspect and point out our own strengths and weaknesses, so that we can work on to improve as an individual and as a team player.
The Himalayas on bikes: How many B-School Directors are the leader of their institute's biking club? I guess there is only one and that distinction is held by Prof. Gautam Sinha of IIM Kashipur. Being located in the scenic plains in the foothills of Himalayas, bike tours are a natural tendency for students of IIM Kashipur. But to head off to a start, Prof. Gautam Sinha has formed the Biker's Club of IIM Kashipur and takes the students on bike trips across Nainital, Bhimtal, Almora, Auli and Jim Corbett during the vacations. And it is a sure treat to go out venturing into the wild with your Director, leading the pack!
-Ashwin Likhar
IIM Kashipur