I Am A Part Of Something Bigger At IIM Raipur

I still remember the day I sat down all by myself a few days after my CAP interview and thought I didn't do well in the interview. The colleges started releasing the admission results one after the other. Every time I entered my credentials to see if I made it, I saw "sorry, you're rejected." I almost lost all hopes of going to a good B-school in 2018. I was almost all set to prepare for CAT '18 and fight all the battles all over again, one more time. Almost. That's when I received a mail from IIM Raipur with admission offer to join the PGP batch 2018-20. My joy knew no bounds. I was more relieved than happy to know that I'm finally going to a great place. But the admission offers didn't end there. I received emails from a couple of other good colleges as well. The most amazing thing anybody can have in life is a choice. The most difficult thing someone can have is multiple good choices. What makes a campus great is not the physical structure but the amazing people inside. I luckily knew some seniors who just graduated from IIM Raipur and other IIMs. I spoke to them about what each college is known for. I did primary research to understand more about each college, the pedagogy, the culture, the faculty and the life there.
I ended up choosing IIM Raipur, for multiple reasons, the most important being the unique and biggest exchange programme amongst all the IIMs. Being someone who has interacted with people of different races, nationalities, and cultures during my internship in an international organization for almost a year, I understand the importance of having a diverse group around us. It helps one grow as an individual. It makes people respect each other more in spite of the differences in beliefs. It helps in learning how to manage a diverse group, which is very important. According to an article published by Harvard Business Review, a diverse group with people of varied cultures performs better than a regular group. With people from all over the world visiting the campus to study here for a whole trimester, the learning curve will be immense, and the experience very impactful. We would also get to exchange our knowledge of the different management practices followed by people from different parts of the globe.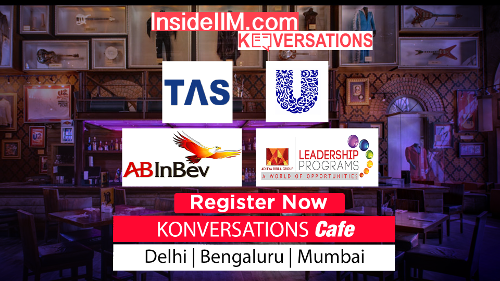 Adding to that are the clubs and committees in the college, all of which are student driven. For instance, the academic clubs help one understand the specializations better, provide the students a platform to use their theoretical knowledge and apply it in real life, the cultural clubs that organize different cultural events, and what not!
When I wake up each day, I feel glad that I'm here. When I go to bed, I feel content knowing that I've learnt so much from each person, every day.
"I wake up with pride because I am a part of something bigger than I would have ever dreamed of. –Robert Fischer"
WHICH ABG COMPANY WOULD I LIKE TO WORK FOR AND WHY?
Given the opportunity, I'd like to work for Aditya Birla Fashion and Retail Ltd, with it being an umbrella of most preferred brands in the Indian households. The fact that they use analytics to understand the customers' needs to provide them tailor-made options each time only proves that the company adapts and grows with change in technology. I can work in a challenging environment and deliver efficient results. I want to manage a diverse team catering to the needs of millions of customers and I believe Aditya Birla Retail would be the right platform for the same. The opportunities provided by Aditya Birla Group to maintain a healthy work-life balance and the initiatives taken by the group to keep the employees constantly updated make the company a great place to work.
Aparna Vadlamani is a first year student at IIM Raipur.