"Your Past Shouldn't Decide Your Destiny" – Kunal Jain, DMS IIT Delhi, Class Of 2020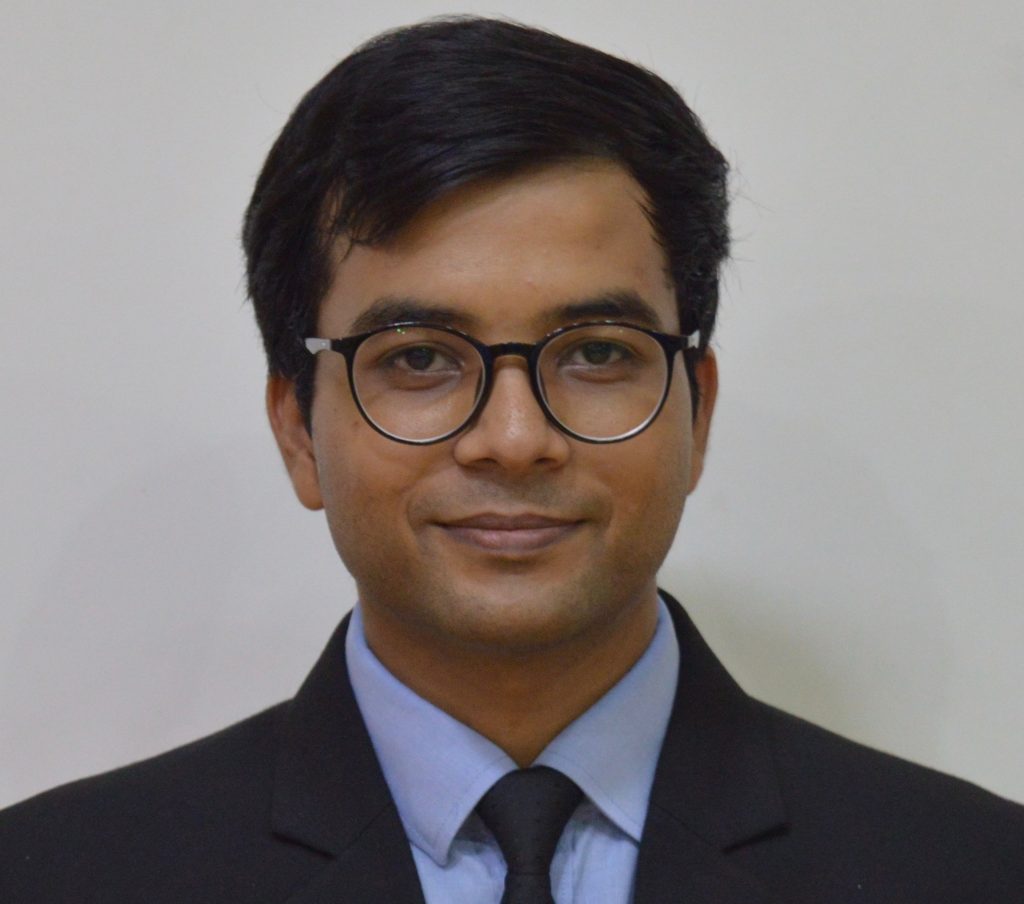 Indian Institute of Technology is considered a reliable name not only in India but overseas as well. Quality Research has been the legacy of IIT for a long time. I had always aspired to be an IITian, but my commerce background led me to a path that I knew would never enter the IIT premises, at least officially, until I got to know about Department of Management Studies (DMS)!
Though it was exciting to know that DMS can put me under the much coveted IIT brand, I was equally excited to discover what's there in an IIT that made IITians so special? Day minus ten in the campus as an MBA student itself gave a small snapshot of what was to come. Pre-Induction Assignments were given to us around ten days before the college started to get us acquainted with the basics of each domain. This truly helped me gauge what was expected from us as the first day of college was getting closer!
MBA is all about building personality, getting yourself adapted to today's dynamic environment in the corporate world. IIT has helped me in every possible way towards this. In addition to valuable lectures and assignments dedicated to practical learning, it has given immense exposure to the corporate world through lots of corporate competitions, live projects, training and guest lectures.
The curriculum here has helped me broaden my thinking horizons as I am put to different business roles on a regular basis through case studies, discussions and competitions, unlike my job where I was restricted to only one role. It has certainly helped me change my outlook towards business itself.
DMS, IIT Delhi not only has highly experienced faculty members to accelerate academic learning but active committees as well to help one gain effective interpersonal skills. I am a part of Nivah, the Social Sector Arm of DMS. Being socially responsible is the need of the hour these days. In fact, every business entity is looking forward to becoming eco-friendly and socially responsible. I got the opportunity to connect with corporate heads and various NGOs through Nivah.
The Social Sector Attachment (SSA) is a unique initiative of Nivah wherein students are required to devote at least 28 hours to an NGO so that they get a feel of the importance and relevance of social responsibilities. I am a part of the team handling SSA placements for the batch. All these instances have given me enough opportunities to manage real-time situations and problems.
Apart from this, students over here enjoy a wide range of facilities provided by IIT. The extensive sports facilities give students a much-needed breather after long hours in classrooms. The rich library facilitates students to undergo research with appropriate guidance from our esteemed faculties.
All these things make DMS one of the most sought-after B-Schools in India and I feel privileged enough to be a part of it.
————-
About the Author:
Kunal Jain, a first-year student, shares his experience at Department of Management Studies, IIT Delhi so far. He sums up how DMS has helped him bag the much-coveted IIT tag, something that once seemed impossible given his commerce background.
Media Cell DMS, IIT Delhi
The Department of Management Studies is a result of the evolutionary process of growth of an idea floated in 1963. What was then a seed, gradually came to life and in 1974, IIT Delhi set up an internal committee to scrutinize the functioning of the management area in the institute. In 1975, an expert committee was setup to formally examine the possibility of launching this area in a more sustained fashion. The result was an M.Tech programme in "Management Systems" in the School for System Studies, (subsequently renamed School for Systems and Management Studies). The year 1978 saw the setting up of the Management Core Group and the core inputs to a full time Management Education at IIT(D) were reconfirmed by an Advisory Committee constituted by the representatives of the Academia and the industry. Since then, there has been no looking back. The School for Systems and Management Studies became the Centre for Systems and Management Studies. This was subsequently renamed as the Centre for Management Studies. In 1993 the Department was brought into existence by amendment to IIT (D) statutes. Clearly, the Department responds to a felt need of the Indian Industry and derives satisfaction from its heavy field orientation in all its curriculum activity. In response to the feedback from the students, alumni and industry, the Department of Management Studies launched MBA programmes in 1997. The department currently runs a two year full time MBA programme (General and with focus on Telecommunication Systems Management) and a three year part time MBA programme (with focus on Technology Management). MBA program in IIT Delhi is designed keeping in mind the changes in business environment and the need of the industry. Our academic program is comparable to the best that are available in the world class business schools for creating managers to face the new challenges of the ever changing market environment. The entire course aims at creating holistic managers trained by a very eminent faculty, which is also supported by the experienced professionals as external faculty from India and abroad. The students are admitted through a rigorous screening process that includes CAT score, group discussion and interview. IITD MBAs are known to do well.