'I want to support budding sportspersons' – Pavan Bhambhani – Best50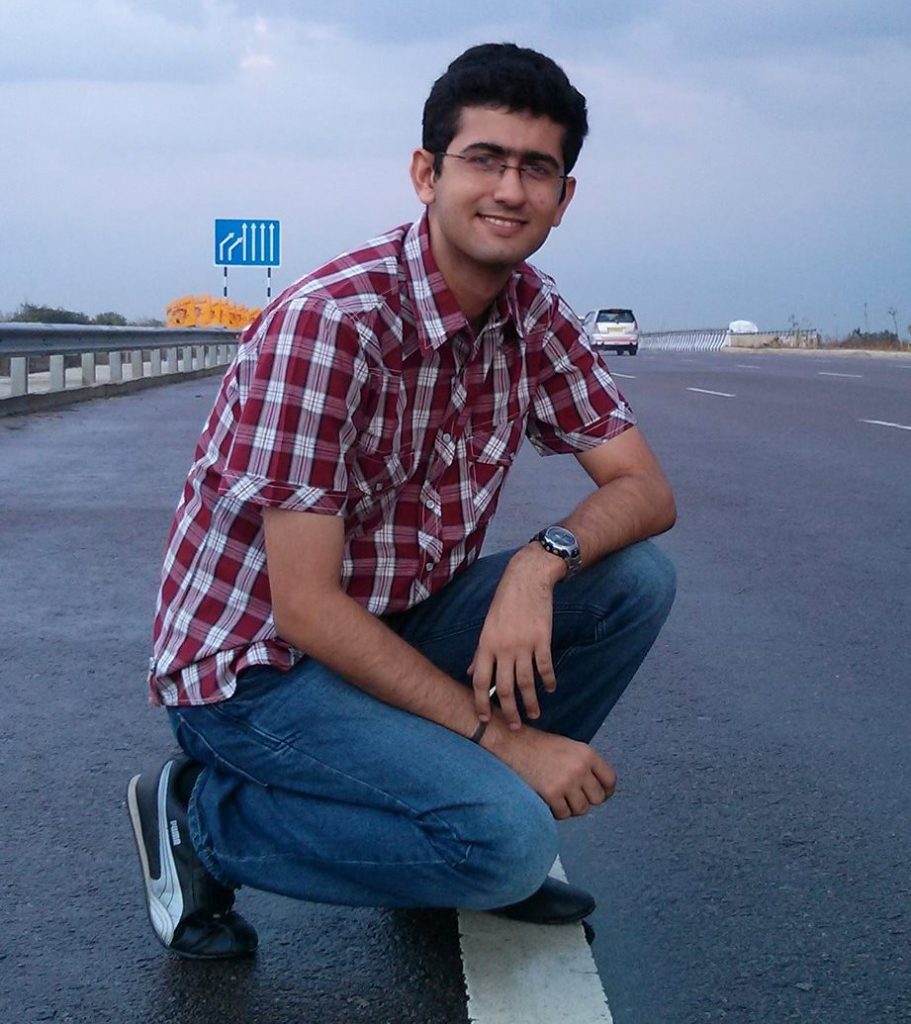 Pavan has been chosen as one of the top 30 most employable candidates across schools and programmes in India for the Class of 2015. He has one of the best 30 profiles among the 66 final round candidates who participated in the Best50 competition. The final 30 were chosen based on a combination of scores for the write-up below and the candidate's resume.
What have you done at your business school which makes you stand out from the crowd?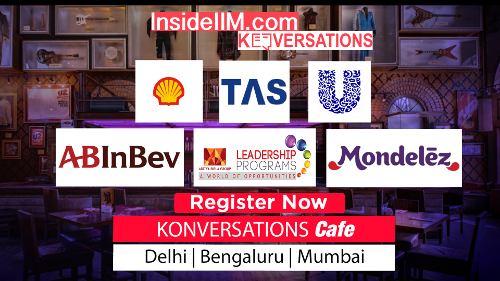 At IIM Indore, what has helped me stand out from the crowd is my level of participation in extra-curricular activities and winning corporate competitions apart from holding four positions of responsibilities and being in the top 50 of the batch academically.
The first couple of months were a roller coaster ride wherein I was nominated for the prestigious Aditya Birla Scholarship whist winning a couple of competitions organized by the consulting club and marketing club in the very first month.
Just prior to the summer placements, my teammate and I were the campus winners of iCube, a competition based on innovation and strategy organized by Airtel in IIM Indore. This also led to me securing a Pre-Placement interview offer from Airtel for a summer internship opportunity.
In the latter half of the year, my teammates and I travelled to FMS Delhi for a National Competition based on strategy. We stood third amongst the 434 teams that participated from across India.
During the second year at IIM Indore, we as a team of three focused on learning through corporate competitions apart from academics. We were the Campus Runner's in ITC Interrobang, the case challenge organized by ITC apart from qualifying amongst the Top 25 teams nationally in BIAC, the corporate case competition by PepsiCo India. In addition, we qualified for the national finals at a marketing strategy event which was a part of the marketing conclave at IIM Ahmedabad. The year capped off with being the finalists at SOCH, the marketing challenge by Idea Cellular (results awaited). Moreover, my team had the distinct honor at presenting on "Future of Management Consulting" at Colloquium, IIM Indore's annual business conclave.
Whilst all these competitions and academics, I held four positions of responsibilities in IIM Indore along with carrying out rural marketing projects with ITC Ltd. and Shakti Pumps. The four positions of responsibilities allowed me to showcase the team-spirit and the leadership skills.
Positions of Responsibilities: Being the coordinator of the Flagship Sales and Marketing Event at IIM Indore, I led a team of twelve who were responsible for creation and implementation of the rounds, which tested the marketing aptitude of the participants from the Top – 30 business schools across India. I was a senior member of the media team of IRIS, the cultural and management festival at IIM Indore. In addition, I am a senior editor with Management Canvas, the student-run magazine at IIM Indore. Also, being a part of the senior team at Utsaha, the rural marketing festival led to me carried out the projects with ITC Ltd. and Shakti Pumps.
This sums up my activities at IIM Indore apart from the rigors of academics and I think being able to balance the extra-curricular with academics is something that I take great pride in.
What have you done in your life that you are the most proud of?
I believe it doesn't take a big or publicized thing to be proud of something that you have done in the past. A small recognition of my sporting achievements in my school days went a long way in fuelling my childhood ambition of being a sportsman.
During the under-14 school days, I used to be a district level chess player for which I had several podium finishes to my credit. In addition, I was an athlete who represented the school in sprints and long jump events. However, the moment or achievement that I am the most proud has to be the award that was conferred on me: "Most Promising Basketball Player" in a Gujarat-wide tournament for basketball. I was a part of the school team and also was chosen to represent Ahmedabad in basketball.
I chose this award as a defining moment because even though it's a long lost memory, it is something I cherish till date because it was an award of encouragement for a budding sportsperson and such recognition is important for anyone to move ahead in his or her chosen field of interest.
However, in my case academics took center stage and thus my career as a sportsperson never kicked off although this award has fueled a desire in me. The desire to give back to the society in a way that whets my unfulfilled ambition as well. I intend to support a budding sportsperson in the future. Though I know there are several NGOs and institutions such as Olympic Gold Quest who are doing similar things, I wish to contribute in my personal capacity as well. Thus, the award received in the under-14 days is a moment of pride – not only for my past but also something which drives my desire to support a budding sportsperson in my lifetime.
If there was one good aspect about your school that you could take back after you graduate?
The good aspect about IIM Indore is definitely the out-of-classroom learning through the Rural Immersion Program and the Himalayan Outbound Program.
The Rural Immersion Program
The Rural Immersion Program gives the students an opportunity to visit the interior rural areas of Madhya Pradesh and connect to the people as well as take stock of the various Government schemes and their levels of implementation. For people with work experience and hailing from the metros or the Tier-1 cities, this is indeed a unique experience wherein for a week, one is tucked away into the heart of the country – i.e. the rural areas.
The Himalayan Outbound Program
At the same time, the Himalayan Outbound Program is an opportunity to showcase your team-spirit and the leadership skills. Over a period of one week, the program involves various activities that include trekking, cooking, creating signboards for the trails, learning to make a tent and living in it etc. The unique aspect of this is the fact that the teams have to bid for the activities that take place and the winners are announced as per the performance. These activities are an easy surrogate to replace what would a manager do in case of crisis, danger or in the event of the teammate/co-worker not being able to work to his or her strengths.
These two programs have taught the students to explore their softer side in the mad rush of competition that business schools and corporate houses are known for. I believe these programs are essential as well because on a personal level, I have learnt quite a lot through these programs: To stay calm under pressure, the team-spirit and the ability to empathize with people. These qualities are important for any leader and these programs make IIM Indore unique. These experience are definitely the ones which I would take from IIM Indore, once I graduate.
If there was one thing that you could change about your business school, it would be?
There is a famous quote as a reply to what are the three things important while buying or prospecting a real estate property: "Location, Location, and Location".  IIM Indore is the youngest of the old IIMs and grown by leaps and bounds since its inception in 1996. What started as a satellite campus in the city, was later converted into a full-fledged sprawling campus on the outskirts of the city. Situated on a hillock and surrounded by lush greenery, the campus is beautiful to say the least.
However, there are several drawbacks when it comes to the location and connectivity to IIM Indore and this is something I would like to change/improve about the business school. The drawbacks range from lack of recruiting activities, guest talks or workshops due to lack of connectivity from the metros to the struggle for sponsorship for college fests despite having the IIM brand and situated close to the Rau-Pithampur SEZ.
Though I understand, it is impossible to shift an entire campus to some other place, I would definitely want the business school to take proactive steps to: –
Improve the Approach Roads which lead to the Beautiful Campus: This can be carried out by persuading the municipal authorities. The advantages of this would be:
– Better Connectivity
– Smooth/Memorable Ride for the Professionals who come to the Campus for the various talks and lectures
– Repeat visits to the city and the campus

Improve the Connectivity to Indore from the Metros: This can be carried out by having more flights in and out of Indore from the major metros and tier 1 cities such as Mumbai, New Delhi, Bangalore, Hyderabad etc. Just to make a case in point: To travel from Bangalore to Indore, there is only one flight that requires less than 3 hrs; all other flights are either hopping or take a long time making it an unpleasant experience for the visitors to Indore. For this to take place, one can work in conjunction with the tourism ministry as there are several visitors who flock to nearby temples of Ujjain and Dewas. Thus, if sufficient air-traffic to the city can be accounted for, new flights can be introduced and this would certainly help increasing the connectivity to IIM Indore.
If you had to open a rival social network to Facebook, what would it be like?
The following is my idea for a rival social network to Facebook:
– Name of the Social Website: MashUp Central

– Unmet Need to trigger the Requirement for the New Product: The following is the unmet (or rather under-met) need for the type of social network being proposed:
Currently, if we look at all the social networking websites all the news feed is in a haphazard fashion – be it Twitter, Google+, Facebook or Quora. In most cases, some of the sponsored links also pop up in the middle of the tweets or posts. Hence, there are a lot of needless or uninteresting posts for a particular user and not all users would be interested in all genres of content. This leads to a lot of clutter on Facebook and also leads to lesser time on the website relative to say a newspaper content website.
– Proposed Improvement/Enhancement for the New Website: The social network that is being proposed consists of the same posts or tweets – however grouped under several categories such as sports, entertainment, business, news, technology, etc. Of course, one tab can include personalized interests and related feed and another could include the normal Facebook like haphazard news feed, all rolled into one.
Benefits of this Simple Categorization of News Feed or Tweets: The following are the inherent benefits of this social networking website features:
– Lures a much Wider Audience onto your Website: By having a categorized and wide genre of topics, the social networking site could prove to be a one-stop network for: Reading news articles or posts, Reading sports related videos, posts or articles, Reading entertainment related articles, news and so on. Hence, this would lead to the increase in the number of people on social networking websites i.e. increase in the size of the pie.

– Would Lure the Content Partners onto the Website: The revenue stream would be from the content partners such as news websites, sports websites etc. as they would need to pay a nominal fee to get affiliated to MashUp Central. For example: Times of India can have its e-edition in an integrated format on this website. The user who follows Times of India, will get newsfeed and on-clicking it can either open up in the same webpage or on the Times of India website.

– Boon for the Advertisers for Targeted Marketing: Since the feeds would be separate, based on effective segmentation techniques or the use of techniques such as CRM – the advertisers can have different advertisements in different feeds thus leading to better click through rates and better acceptance of relevant advertisements.
P.S. The website tabs would contain the features such as sharing and liking options similar to Facebook to ensure virility and network effects of the social networking websites. Another feature could be to chat with people having similar interests.
Optional Question: Who am I?
The below paragraphs summarizes the life story of Pavan Bhambhani
I completed my schooling at St. Xavier's High School in Ahmedabad with a consistent academic record. In addition, during my schooling days I was an athlete for the school, was selected to play basketball for Ahmedabad and had several podium finishes at district level chess competitions. One of my cherished moments was receiving the "Most Promising Player" award in a Gujarat state wide basketball tournament. For my academic performances in 10th and 12th Boards, I received awards from Amul and Ministry of HRD, Govt. of India.
I am a Computer Science engineer from VIT University, Vellore. The four years exposed me to a myriad of cultures and it was a great learning experience. Academically, I stood in the top 5 in a batch of 375 students and received a letter of merit for the same. Apart from academics, I held a couple of positions of responsibilities – I was the Director of Documentation for the Computer Society of India, Vellore Chapter and was also an organizing committee member for a National Level symposium. In addition, I worked as a Technology Analyst and Content Writer for a start-up, founded by a batch-mate. Apart from that, I earned a couple of accolades in debates and sports quizzes at inter and intra college level respectively.
During my 3rd year, I opted for an internship with Dexter Consulting – a niche startup in Ahmedabad. My work focused on understanding the various technologies used for market research and SME consulting projects. While in my final year at VIT University, amongst 650 students – I was the only one who was offered the role of a Business Analyst at Standard & Poor's, Capital IQ. My job responsibility as a Business Analyst involved project management and meeting the clients, understanding their requirements, coming up with effective solutions to improve the processes and acting as a liaison between the client and the developer of the software.
The role at S&P Capital IQ was more of an IT Consultant, i.e. devising solutions for the clients. However, I intended to broaden my horizons with respect to the industry and thus decided to join a B-School after one year of experience. At IIM Indore, the first couple of months were a roller coaster ride wherein I was nominated for the prestigious Aditya Birla Scholarship whist winning a couple of competitions organized by the consulting club and marketing club. I interned with Pidilite industries in the Sales & Marketing domain. My two months internship involved carrying out competitor analysis with respect to the premium brand – Fevicol in Gujarat region in addition to suggesting measures to improve the contractor engagement programs in the region.
Once back at IIM Indore after a fruitful experience at Pidilite, we as a team of three focused on learning through corporate competitions apart from academics. We managed to do well with podium finishes and national level finalist qualifications in five such competitions from leading corporate houses such as ITC, PepsiCo, Bharti Airtel & Idea Cellular and top notch B-Schools such as IIM Ahmedabad and FMS Delhi. Along with all these competitions and academics, I held four positions of responsibilities in IIM Indore. Academically, I have succeeded to be in the top 10% of the batch. The exposure in this course has helped me stretch my limits and I have discovered versatility as the new side of my personality after coming here.
Perseverance and dedication are two of the foremost qualities that I bring to the table when it comes to working on any project. The marketing domain enthuses me the most and I am looking forward to making a career in it.  
Meet the rest of India's 30 Most Employable Management Graduates from the Class of 2015 here