"Paying attention in class reduces the effort required in the end by more than 50%" – Ankit Agarwal, First Year MBA Topper at FMS Delhi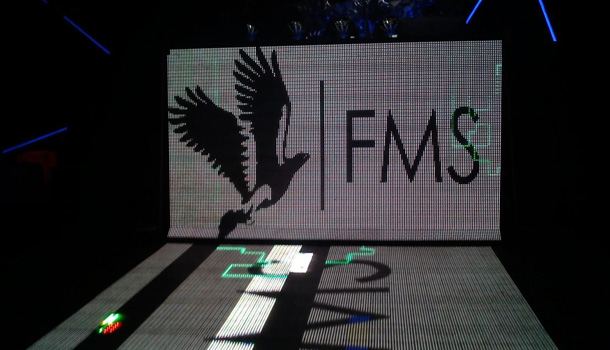 This is a continuation of our series "The Special Ones" where we are profiling Batch Toppers at First year MBA across all Top B-Schools in the country. This is the sixth story in the series where we are going to interview Ankit Agarwal – First year Topper at FMS Delhi.
We have already interviewed Toppers from IIM Calcutta, IIM Bangalore, IIM Kozhikhode, XLRI Jamshedpur, IIFT and JBIMS. You can read the Stories here
About Ankit Agarwal (In his own words)
I am from Bareilly district in UP. I completed by B.Tech in Computer Science from NIT Jalandhar (2010). After that I worked in Infosys for close to 3 years and joined FMS in 2013. I did my internship in Avigo Capital which is a PE firm. My hobbies include working out in gym and playing football.
Tell us a bit about your educational background – were you a topper all through your undergraduate and school days? What brought you to an MBA?
Though I scored well, 90% in 12th, 89% in 10th and an 8 pointer in college, I was never a topper during my school or college days. After working in Infosys for 3 years I felt that I was ready for an MBA. I wanted to learn about the business side of things. Also I missed the college life and wanted a break from monotonous job.
Walk us through your academic journey in the first year – How did you pace yourself academically in first and second semester?
Academic load is there throughout the year with numerous tests, term papers, presentations & viva. It becomes a little tough when you consider that the first semester coincides with the summers process. I tried to focus on paying attention in classes and doing all the assignments diligently. This helped me in the first semester. Second semester was all about not getting complacent and maintaining a balance between studies and other activities.
Did you encounter situations where you were in a group in which others were not as committed as you were? How did you handle this?
This happens sometimes in B-schools. The best way to avoid this is dividing the work and assigning tasks to individuals and give them the responsibility for their part.
What were your thoughts and goals when you entered FMS? Did you expect to top the program in the first year?
I wanted to learn while at the same time not missing out on all the fun a college life has to offer. There is so much to learn in an MBA and I didn't want to miss out on that. Also getting college life back after 3 years was a dream come true.
Honestly I didn't expect to top the program. I just focused on my learning and giving my best.
B school life is always buzzing with all kinds of activities and distractions. Moreover, a city like Delhi has its own set of distractions. What did you do to keep focus?
Being located in the heart of DU north campus certainly has its own set of distractions. Prioritizing the activities you want to do is very important as there is limited time. Also keeping your goal in mind helps a lot.
Tell us about your summer internship.
I interned at Avigo Capital. My project was studying the business model of a distressed portfolio company and make recommendations. Company had recently gone under CDR and i had to figure out if they would be able to fulfill their financial obligations. It was a live project and I learnt a lot. My work was a mix of excel, powerpoint and secondary research.
What was your reaction upon knowing that you had topped the first year? How did you celebrate it?
I was very happy when I found out. I called my parents who refused to believe me and thought I was playing a prank. I had a party with my friends to celebrate the moment.
What is your advice to a student entering a B school, in the first term? How can they achieve their academic goals? Apart from academics, what should they focus on?
Prioritizing the activities and time management are very important when you enter a B-School. Also set your goals clearly regarding what you want out of an MBA. Paying attention in class reduces the effort required in the end by more than 50%. Doing assignments diligently also helps a lot. Most of the time students in B-school ignore their health which haunts them in future. Participating in sports in also helps build the required attributes for success.
If you could distill the necessary qualities for success into one, two or three unique attributes, what would those attributes be?
Smart work.
Never giving up.
Not worrying too much about the result.
If you could go back in time and you had to live the first year differently, what would you do?
First year definitely exceeded my expectations with good grades and internship. I am completely satisfied with it. One thing I would have done differently is partied a little more.
What are your future career plans?
I hope to join a general management or consulting firm after graduating from FMS as they give you the maximum exposure in term of learning.
Apart from imbibing academic knowledge, how else has the first year of MBA enriched you? What is the greatest non-academic learning you had at FMS?
I have learned to deal with complex situations under pressure. I have also learnt how to manage my time in a better manner. Overall I think it has made me a better person overall. The greatest learning has been that smart work and not just hard work leads to success.
Usually toppers are regarded as nerdy types, and in the high-stakes environment of a B school, they are subjected to a lot of peer pressure in ways that range from good-natured banter to mockery and bullying. Did you face this? If yes, how did you deal with it?
Nothing of this sort happens at FMS. Most of the time it's just light hearted banter.
How was your performance in the CAT? Which institutes did you interview with, which ones did you convert, and approximately where did you lie in the final list of candidates selected for FMS?
I secured 99.60 percentile in CAT. I got calls from FMS, IIML, SJMSOM & MDI. I converted FMS, SJMSOM & MDI. I was one of the last persons to get selected in the general admission list of FMS.
You worked for three years at Infosys before joining FMS. Wasn't it difficult to get back and focus on studies after such a long time?
It certainly was difficult. The schedule initially was very hectic and it was difficult to adjust to such a routine. But in retrospect I think having work experience helped me a lot during my first year. I was better able to understand the business situations being discussed, I could relate to lot of the things being taught in class and as a result I was able to make meaningful contribution to these discussions.
Read interviews with first year MBA toppers of other B schools including IIM Calcutta, IIM Bangalore, JBIMS, IIM Kozhikode, IIFT and XLRI Jamshedpur here.
Follow the FMS Media Cell on InsideIIM here
Read up about Summer Placements at FMS – Class of 2016