Perseverance Is Not A Long Race; It Is Many Short Races One After The Other – Miral Shah – Best50 – Class Of 2017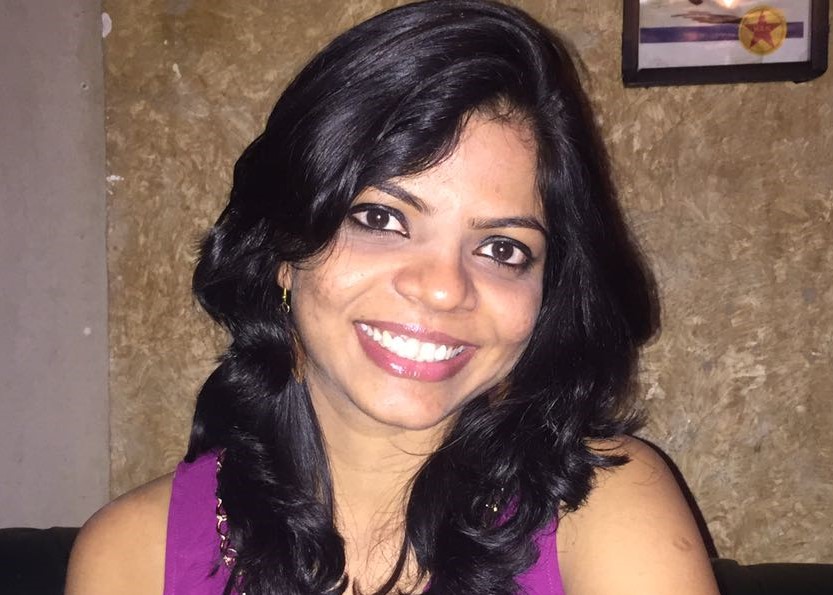 About Me:
"Perseverance is not a long race; it is many short races one after the other." These lines define me.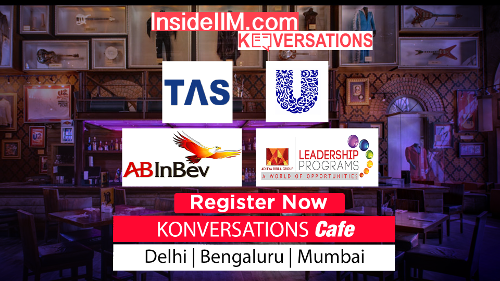 I am a strong-willed person, always ready to take on challenges. I hail from a well-educated family, based out of Ahmedabad and I got the beautiful opportunity of completing my schooling across various cities of India. I have a Bachelor's degree in Chemical Engineering from Dharamsinh Desai University (DDU), Gujarat. After my graduation, I had worked as a Product Manager for 24 months, at DrM Filter Technology Pvt. Ltd., a Switzerland-based firm dealing into Industrial Filtration Systems. Since then, I had a strong inclination towards managerial aspects of learning which has eventually driven me to opt for sales and marketing as my career. As the organisation had a large magnitude of global reach, I got an opportunity to work with clients and peers across the globe. Further, I inculcated qualities like time management, prioritising work and perfection in completing any task which has helped me in my journey till now. I am a trained classical dancer as well. I have volunteered for MAD (Make A Difference), an NGO for which I organised various events to raise funds for underprivileged children as I strongly believe in giving back to the society. I have learnt a lot, working in teams for various committees and events, during my schooling and graduation. All this honed my leadership and team skills which led me to become the Joint Coordinator of Alumni Committee and a member of the Student Leadership Council 2016-17, SIBM Bengaluru. I believe in the principle "Stay positive and be motivated". Whatever you want to achieve in life, you will need to commit yourself to it and focus your energy on it. Motivation will always remind you of your goals and ultimately help in achieving them. Self-Motivation and perseverance have always helped me overcome tough challenges and achieve my goals. I think one of my most distinguishing characteristics is the diversity of experiences I possess. Not long ago, I got placed in Tata AIG, after completing my summer internship programme at House of Hiranandani. Now, I am looking forward to enhance my skills and experience in the world of marketing.
Give us an instance when you failed miserably and how did you overcome that downfall?
Since my childhood, one thing that has always been hard drilled into me is to have the ability to stand on my own two feet. Starting from graduation, when I had to compete to get an engineering seat in a 2% quota reserved for CBSE and till the time of placements, where being a girl from Chemical engineering I had to fight against the odds. One major incidence which I can recall is my journey of getting into SIBM Bengaluru. When I was preparing for CAT-15 along with my Chemo treatment, I faced a lot of hurdles on my way. It was not an easy task to crack CAT under those prevalent circumstances. In spite of rigorous preparation, I couldn't manage a good score in CAT. It was my last ray of hope to fulfil my dreams but I failed at achieving that. But, there is always a second chance. And I knew that I had to make it big. I had one month left for SNAP and I prepared very hard to accomplish my goal of getting into a top B-School. I worked on my weak areas, gave my 100% in spite of the harrowing period. Finally, I managed to score good in SNAP and got into SIBM Bengaluru. Today I am very proud that I have come a long way. These failures in my life have always taught me a very important life lesson.
"The real glory is being knocked to your knees and then coming back. That's real glory. That's the essence of it."  -Vince Lombardi
What is the biggest risk that you have taken so far and why?
"Knowledge is power, community is strength and positive attitude is everything" -Lance Armstrong
Being from a family with an engineering background, my parents always wanted me to build a career in Chemical engineering. After completing my graduation, I joined a Switzerland-based firm DrM Filter Technology as a technical sales engineer, where I got a blend of technical and managerial aspects. Despite all odds and pressure, my passion and determination towards the job helped me excel in this field. I never regretted my decision of taking up sales and marketing as a career. So, I convinced my parents about my long-term goals after proving my worth in the field and decided to accomplish my aspirations in this field by pursuing MBA from a reputed B-School. This made me take the biggest risk of leaving a settled job after 2 years, where I was well recognised and going for MBA in spite of some resistance from the family. Last two years of MBA has been an eye-opening experience. Working in teams, the ability to adapt to rapid change and ambiguity, time management, along with enhanced interpersonal skills has moulded me into an all-rounded individual who can make sense out of even the smallest thing. Now when I look back, all I see is proud parents and a decision, well worth a risk.
If you had a magic wand, what is the one problem in India that you would magically wish away? Explain why.
22% of the total population still lives below poverty line in India according to the Asian Development Bank. According to the UN World Health Organization, 7000 people die every day because of poverty and non-affordability of treatment. While undergoing my treatment in Apollo, I realised that many young children suffering from chronic diseases die due to the non-affordability of treatments. Since then I have always wanted to work for the underprivileged children and one of the step towards this initiative was to engage myself in an NGO, Make a Difference, working for such children. A lot of primary health problems can be solved if we provide effective training and knowledge to the local population. Awareness about Healthcare is the key to improve healthcare in India. Apart from this, I would like to focus on improved low-cost diagnostics and a way to make the human resources required for the same accessible to large sections of our population.
I would like to improve the accessibility of Healthcare facilities to the poor people with my magic wand.