Pickle of eating alone and why managers should avoid doing it!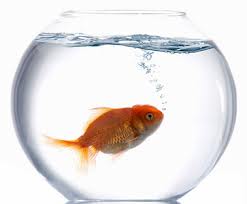 This post is an entry for the Great Indian B-School Debate- 2014
Name: Harsh Shukla
Institute: IIM Trichy
Team Name: Mad Monks
Team Mate's name: Ashwin Sangameswaran
URL of the article i am refuting: http://insideiim.com/eating-alone-and-how-managers-should-do-it-more/
In my most delicious of opinions, eating alone is one of the stranger out of body experiences a person can have. Becoming very self-conscious and unintentionally staring at random strangers who are talking to their friends are some of the indicators of this situation taking control over you. It's like when you are sitting by yourself at a table for four and the empty chairs spring to life to sneer at you. There are typical situations when a person gets to (or is it has to?) eat alone and they are categorized below.
–    No way out: You are hungry and bored while waiting for your flight at the airport and resort to eating an overpriced meal. You will notice that these days many on-the-go restaurants have table for one, so even they know your predicament and capitalize on this vulnerability.
–    Rush for a way out: You are queued in a line to grab something to eat and rush to an errand or to catch a train at the railway station. The vendors understand the urgency of the situation and provide lightning quick service, demanding least amount of communication.
–    You were the way out: People getting deserted on their meal/date by their special interests. These are the moments when waiter presses the subject of when you will order your food and whether you are waiting for someone; for he can see it in your expression.
So, yes we will stick to the above and carefully ignore the hypothesis that there exist people who plan to go out and eat alone.
On a similar note I will recount a curious incident; a friend was attending a conference and was given a voucher by the organizer to dine at a five star hotel. He settles down happily at the table for one, full of eager anticipation for the fine dining experience ahead of him. The waiter takes his order of a certain exquisitely cooked fish based dish, and within five minutes comes back with a live gold fish swimming in a jar. My friend gets perplexed at how his order involved eating raw (read live) fish out of a fish tank. After a few suspenseful seconds, the waiter says, "Meet 'Roberto' – he will be your companion for the evening." Dining alone is something you don't have to suffer through at that particular five star hotel – they have fish to keep you entertained. This is a classic example of how we humans have evolved enough to take care of the many needs and companionship is one need which must not be neglected.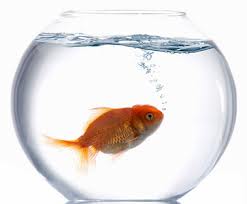 Source: http://www.nmdc.com.au/news/page/3/
As we drift into the depths of the concrete jungle we find eating becomes more like feasting. But, when we so much as hear the word 'manager', the first thing which comes to our collective minds is work. Try putting yourself in the manager's shoes (I know it is a pair most of us wish to wear one day)… how do you look? You will realize that even a manager has a manager managing him and feels the same; for even the CEO is managed by the board of directors and this unholy phenomenon touches all corporate mortals. So the manager must try and eat with the people he works for and with, to get to know them better. Employees must know that their manager takes interest in them and easiest way to do this is talking over a meal. Hence, I strongly believe that a manager also needs to take his mind away from work but not by eating alone – but on the contrary eating with people around him so that an opportunity to know each other is created in a more informal setting.
In the words of George Bernard Shaw-'There is no love sincerer than the love for food' and one should care to share this love, making this world a little more sane place to live in – for you, me and every manager in between.