The Place I Can Relate To… – Shlok Agrawal, IIM Udaipur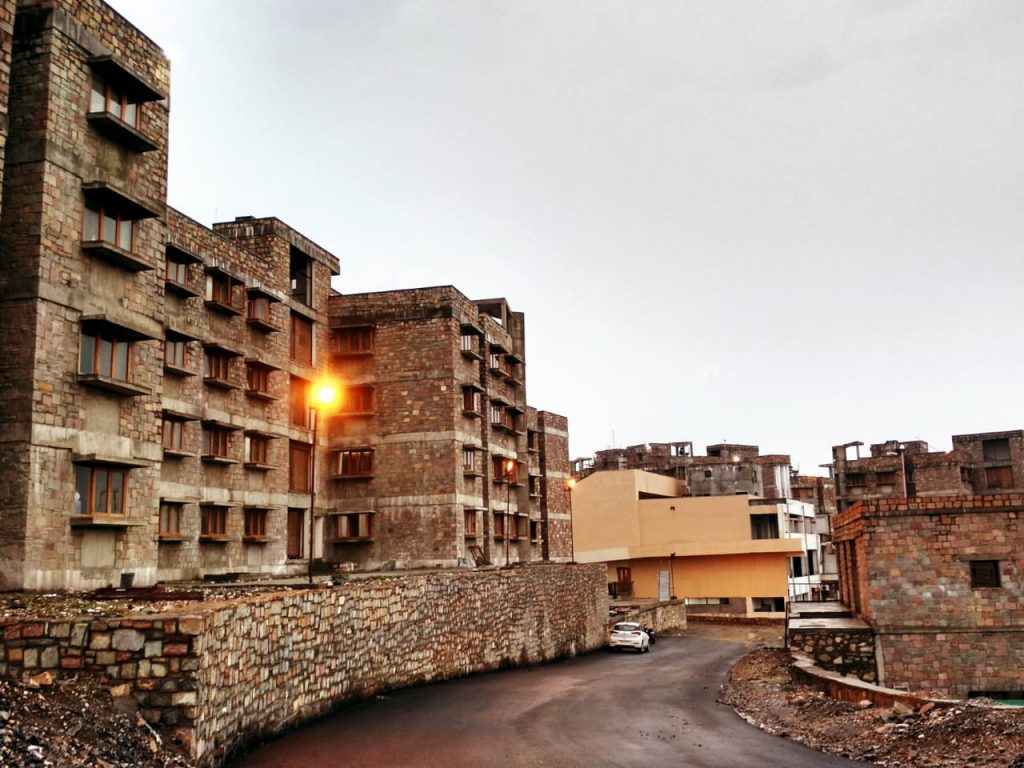 I have always strived to stand apart from the crowd and also believed in striving for better and trying not to settle for something mediocre. This was a thing of past which I take forward to my new MBA journey, mixing and matching was now a task to fit in. And so after all the calculations and considerations I zeroed in on some colleges, but I still felt that further evaluation would be inevitable.
And then I started evaluating the other facets of these offerings….
IIMU from its very facade stood apart from the others with a unique initial "U" which I could easily relate to myself the thing I wanted to strive for. With prof. Janat Shah's commitment to making an ecosystem which provides a transformational journey for the student community, I felt more interested and enthusiastic.
Further, as I probed in I could relate myself to the psyche of the college.
I was wowed by the progressive outlook of the institute, the energy that was oozing out from the dynamic logos, the seamlessly transparent processes and especially the website out of the league. I could sense that the college practices what it preaches… Yes! the Marketing, the Branding on the top of a very long term core vision of being a global institute and I was there.
But I was disappointed as soon as I entered the gate of the institute, I thought "am I at the right place?" an under construction building? Is the campus I will be living in?
Anyways I had to proceed as I entered the premises still disappointed. But when I entered the classes and the admin block, it was chic and shining, I pondered the situation and realized we are heading right "Building U the core first". I was happier now and realised that what looks from outside should be probed further to form an opinion.
It's inevitable to say that IIMU is young and dynamic in its thinking and processes. The major thing I was unsure of was acceptance to openness as I from the very beginning I have tried to maintain a fine balance between my academics, sports and cultural endeavours I was doubtful that whether the college I don't like to limit myself.
And there it was…Bingo! I was at the right place, what a superb culture, open and diverse on one side and with an unrelenting focus on academic rigor. All round development that is what makes a manager….right?
Diversity here is the cherry on the cake, you can find diversity poles apart here in terms of culture, backgrounds, age and what not. Also, you can find Director sir and other prominent faculties sitting next to your table in the mess or maybe the same table and there's an open conversation. In all a good place to be in, the first year flew by very fast, I wish this one doesn't fly by that fast. Peace 🙂
Which ABG company would I want to work for and why?
I would like to work with Aditya Birla Idea Payments Bank Limited. India in the recent past has seen a paradigm shift in terms of financial inclusion and payment mechanisms. A company like Aditya Birla group has been very agile to adapt to this change and deliver to the needs of the industry which is a very bright area to work in.
Having completed my Masters in Computer Application and working with a tech honcho like Cognizant I have personal inclinations towards tech domain.
Learning the nuances of finance and financial systems at IIM Udaipur, and having hands-on experience with data analytics during my Summer Internship I  have a very strong motivation and belief that Fin-Tech to be the domain which will be the best fit for me. It will be a pleasure to work for a  group with such a strong legacy and I personally have experienced this legacy to an extent as my father served at Aditya Birla for more than 23  yrs.