A Place Like No Other – The IIFT Delhi Campus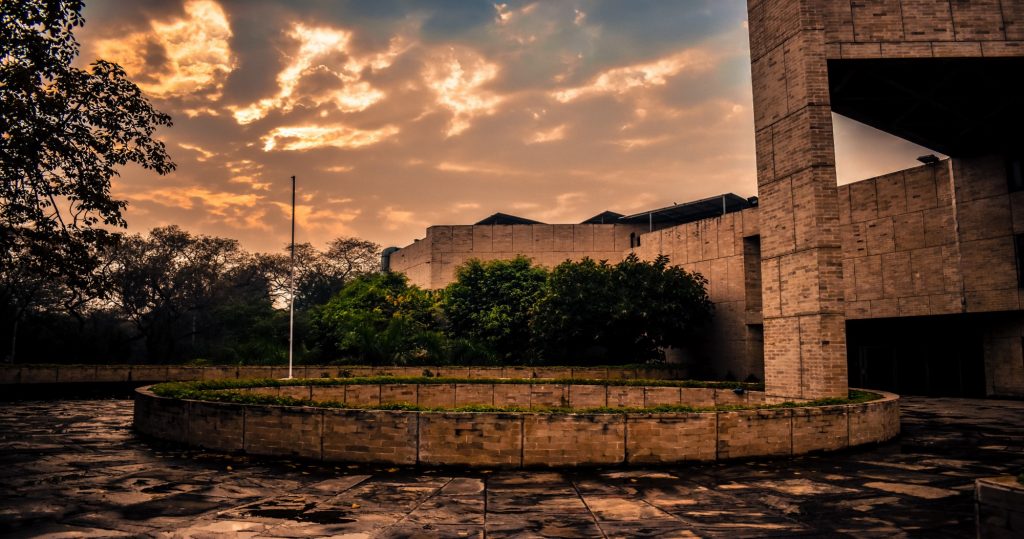 "I climbed up and up, walking the clouds and exploring the sky
When just for an instant, my feet slipped and I almost fell
But wings of wisdom held me high."
It was summers and this girl was lost
Twenty-three long years and this confusion was the cost?
Days and months stretched past
As my horizon remained grey and overcast.
And then I heard of this place
A wonderous place without borders
Where ambitions are encouraged and dreams found a base
And all my hopes could find a loving embrace.
I chose to give my luck a try
If I said I didn't get stuck sometimes, that would be a lie
But my dream was close and my heart was strong
So I did my best and hence, could do no wrong.
Before I knew it, I had good news!
June came and I found myself without an excuse,
A student of one of the best institutions in the land
Sure to leave my mark forever in the sand.
The D-day was upon me soon,
And so I began moving into the hostel in the afternoon.
Entering the campus where the next 2 years I would dwell,
I felt almost as if I were under a spell
I climbed up and up, walking the clouds and exploring the sky
When just for an instant, my feet slipped and I almost fell
But wings of wisdom held me high.
The first few days were especially hard
The distance from home like a glass shard in my heart
Constant surprises kept cropping up, and I stayed on guard
With a little wonder and a little trepidation in part.
In the midst of a sea of lost lambs,
A treasure trove of kindred spirits I found
In sickness and health, projects and exams
My friends helped me get off the ground!
Like birds of a feather,
We ran about together
From the Chamber of Secrets to the Lover's Lane
We laughed off the strain and kept each other sane.
With my friends along for the ride,
And the seniors by our side
The coming summer holds many delights
Especially, with our dreams so close in our sights.
And I? A strange mixture of excitement and nervousness, am I
With a company such as Aditya Birla Capital, does my interest lie
Working in its esteemed halls is my aim,
And a past background in finance lends credence to my claim.
THE END